5 Online Payment Solutions You Need to Know
As mobile devices continue to revolutionize the way we do business, software providers are finding new ways to connect retailers with their customers.
Take online payment solutions, which are moving beyond the old PayPal model to include mobile access and to be implemented into any electronic transaction. As an online retailer, you control the customer experience – because the customer stays on your site-while the online payment provider handles the transaction details behind the scenes. Here are leading innovators worth keeping an eye on.
Google Wallet

Hot on the heels of the announcement that Google Wallet now supports micropayments on the web, Google is expanding its online payment solution to mobile devices because, reportedly, 97% of mobile shoppers abort their purchase. The reason being, it's just too cumbersome to key in several fields of personal and credit card information on a tiny screen. This is a big gap in the booming mobile market, and Google Wallet is being positioned as a boost for retailers to reach their audience more effectively.
Google Wallet employs a different approach than, say, Square. It's not a Point-of-Sale solution so much as a digital payments platform. Online retailers who sign up with Google Wallet can allow their users to click a "Buy with Google Wallet" button, log into their Google account, and complete their online purchase. Google Wallet also supports in-store purchases, in which case a customer's mobile device will pass a virtual prepaid credit card to the merchant for payment, and then charges the credit you have stored in your account for the amount of the purchase.
The mobile Google Wallet app is currently only available on Android devices, but iOS compatibility is in the works.
Braintree

Braintree has an enviable customer list, ranging from Airbnb to LivingSocial, OpenTable, Uber, and pretty much every other start-up associated with the online payment revolution. Known for its ease of use and adaptability, Braintree's payment gateway supports 7 languages, 3 browsers, and human-readable APIs. Braintree stores your customers' credit card information securely online – and as an added bonus, the payment gateway handles recurring billing, which is key for e-commerce that is dependent on cyclical billing (magazine subscriptions, recurring donations, etc.).
After its success in the US, Braintree expanded its operations to Canada and Europe, supporting over 130 currencies. Pricing is straightforward: the company takes a 2.9% cut + $0.30 from every transaction.  There are no monthly fees, and online transactions are typically deposited into your account within two business days. Keep in mind, this is US pricing. International pricing varies per country, and you will have to contact Braintree to get an exact quote.
Chirpify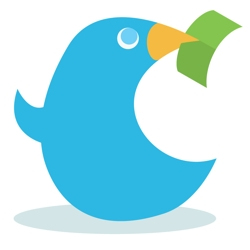 Blending online payments with social media, Chirpify offers in-stream commerce on Twitter and Instagram (integration into other social media platforms is forthcoming). Online retailers can use these social platforms to sell directly to their customer base, without those customers having to leave their update feed.
Here's how it works: a seller sends an image of their product to Twitter or Instagram. A user responds with a purchase request (a simple "Buy" tweet, for instance). This will then initiate an instant transaction through PayPal – nothing else is needed.
There are no setup or monthly fees. Chirpify just charges merchants a flat 5% commission.
While the company is still young, their earliest adopters have already achieved remarkable success. For instance, singer/songwriter Amanda Palmer used Chirpify to sell a shirt, generating 320 "buy" responses in 48 hours, which translated into over $6,000 in revenue – all from one tweet.
Fortumo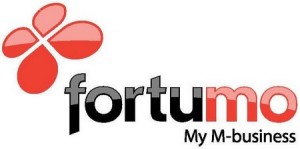 Estonia/US-based Fortumo is not aimed at retailers, but at app and game developers.  Founded in 2007, Fortumo is used in over 70 countries. The company enables its customers to monetize their users through in-app purchasing (for Android) or online payments for web apps (desktop, mobile web and HTML5 apps). Activation or sign-up is not required, because billing is handled via SMS and your choice of over 250 mobile operators.
Fortumo does not charge any setup or monthly fees. However, their website states: "We feel that it's only fair for us to make money when our customers are making money. Thus, Fortumo only charges a small % of each transaction" – without revealing anywhere how much that small percentage is.
Emu

One of the youngest companies to join the online payments space, UK-based EMU has reportedly doubled its user base every day since its September 28 launch. As a result, the company is now expanding to 16 more European countries, including Germany, France, Ireland, Italy, and the Benelux.
Emu's payment solution resides in the cloud and can be used both on desktop and mobile devices. Online retailers have to create an account in order to receive payments, which is done by keying in card details or sending customers a link. Once a customer has signed up with Emu, he or she won't have to repeat this process again for any seller in the Emu network.
There is no charge to the seller for the first  €1,250 in revenue, after which sellers pay a flat €6.50 per month, regardless of their transaction volume.
To learn more about the feature sets on specific retail software packages, take a look at our exclusive report on the Top 10 Ecommerce Management Software.