5 Ways to Mastermind a Genius Content Strategy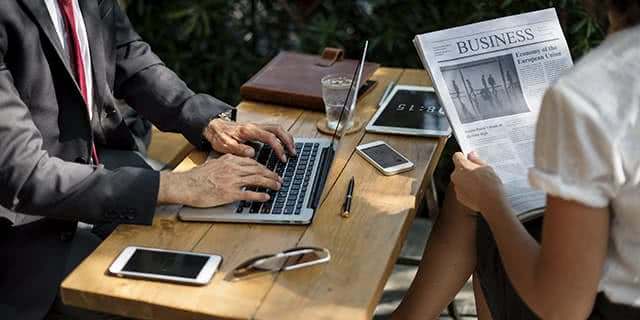 Content marketing is a huge priority for businesses in 2017, with 75% of marketers increasing their investment this year. Yet for many just starting up, it can be difficult to know how to create content systematically and consistently. Sadly, it seems like most content marketing begins and ends with infrequent and misguided blog posts that eventually fizzle out. It's no wonder so many businesses still don't understand why content marketing is worth their time.
Here are five tips that will help businesses mastermind a strategy that will prove the value of content marketing.
1. Diversify Your Platforms
First thing's first — make sure you're diversifying. If you have a blog, great, but don't just focus on the blog. Open up your brand to other content platforms. The social media options are many and can help a brand gain leverage and visibility that a blog alone cannot. Visibility is a key question in the early stages of a content strategy. For that reason, I recommend guest posting on other blogs with a wide readership that are somehow related to your brand.
Also, see whether you can put together an eBook on a subject that your brand can communicate on confidently. And, with all this content, make sure it relates back to the brand and gives the brand value.
While it's really important to focus on quality, it's equally important to make sure that your brand has as many opportunities as possible to connect with customer segments. This is why diversifying platforms is so important.
2. Value Velocity over Perfection
Content is a high-impact sport. And sound content strategies involve throwing a lot against the wall to figure out what sticks. Excellence is a value, but perfection is not. If a brand finds itself unable to get enough out the door because it's obsessed with controlling and perfecting every aspect of the content, then there's a big problem. Remember: publishing something is not the final word, and a blog post can always be edited, refined and repurposed once you review how it's performing.
All this to say: it's important to publish frequently. For example, it's great to have a whitepaper that perfectly captures what a brand is about. But what about, either instead or in addition, serializing this content as a number of posts that you publish and promote via social media? That way, each aspect becomes a lead driver.
I'm not saying don't have a whitepaper, obviously. The point here is that a brand needs to make sure perfection isn't getting in the way of providing ample opportunities to interact with prospective clients.
3. Analyze Data
It can sometimes feel like our marketing is overly data obsessed. That said, there's really no excuse for the other extreme: understanding data can go a long way to creating a genius content strategy.
Think about it: if a brand doesn't know its bounce rate, its page views or level of engagement, how exactly can it make sound and informed decisions about its strategy? Half the work of a good content strategy is knowing how to refine it. And without looking under the hood — at the data behind your content — you'll always simply be guessing. That's not good enough.
4. Consider Content Management Software
With that in mind, it may make sense for you to use some of the amazing content management software out there. With the recent emphasis on big data in the marketing sphere, this software has only gotten better and better at breaking down content analysis and organizing posting schedules.
After all, you can't be expected to be an expert in everything, and content marketing is a beast with many heads. Unless you have a comprehensive staff to cover all of its aspects, it can be helpful to have as many helpful tools at your disposal as possible.
5. Create a Conversation
Good content doesn't simply talk at its audience. At its best, it's a sincere conversation between two entities: your brand, and your audience.
Your brand should address topics that are already of interest to customer segments. Different companies do this in different ways. Some simply delve into topics that are evergreen, familiar and relatable. Others tackle more topical issues that are related to their brand. Whatever you do, just be sure that your content is in conversation with prospective customers.
Through all these strategies, your content strategy will drive leads, engagement and ultimately conversions — and all the while, if your content is good, you'll be building up the brand's credibility and authority. Genius.
Photo courtesy of Pexels user rawpixel.com.