The ABCs of HR Software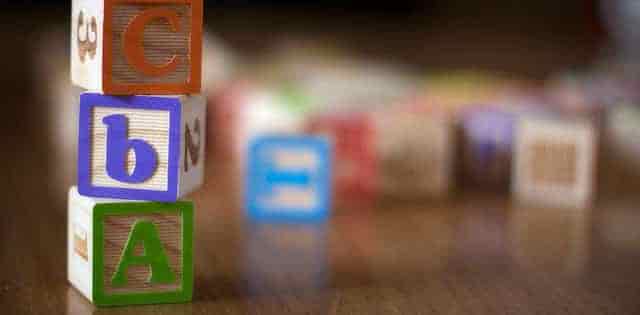 HR teams are often the magicians behind the curtain — pulling levers, pushing buttons and aligning gears to assure the company runs smoothly. These dedicated members of your organization are so important, we developed an entire week's worth of content devoted to making their lives a little bit easier.
We've covered a multitude of topics already, from the Top 10 Questions of HR Software to the common misconceptions of employee engagement (yes, it can cost you thousands — but only if you're doing it wrong). We even made a handy infographic to help your business face some staggering facts about the hiring and ongoing employee development process. Whether you're leading a small startup or sit deep within the walls of a Fortune 500, we've gathered the most important pieces that make up the HR software puzzle, all right here in this post.
It's time to switch into low gear, get back to basics and take that next step toward a deeper understanding of HR software.
Analytics

As a business owner, you analyze everything from your finances to your company's growth rate; it's only natural that you'd also want to collect and review data about your employees. With analytics tools you can track how your teams are performing, locate gaps in efficiency, monitor engagement, compare retention and departure rates and more.
Benefits Administration

Eliminate the never-ending hassle of manually tracking benefit plans with tools designed to automate plan details, eligibility, enrollment and even costs. Ideally your system will include the flexibility to address all types of benefits and plans: healthcare, dental, vision, retirement, life insurance, workers' compensation and flex spending.
Customizability

Every business has its own HR processes, benefits plans, employee management needs and administrative responsibilities. Your HR solution should be able to accommodate these needs with features such as customizable settings, modifiable templates and tailor-made reports.
Dashboards

Well-designed dashboards are essential for HR departments, as they offer easily digestible information about status notifications, pending files, employee updates, compliance changes and other pertinent details. Consider a system that includes role-based dashboards, ensuring that whoever logs in will see only the information relevant to their position and access level.
Engagement

If you're going to invest in hiring and training people to help run your business, wouldn't it also make sense to invest in a tool that monitors how engaged and happy those employees are in their roles? Your HR software should provide the means to review how your personnel interact with leadership and their peers, how they feel about company culture and whether they feel satisfied with their job responsibilities.
Feedback

The best way to boost retention rates and company morale is to regularly engage in conversation with your employees. Feedback tools provide a friendly environment for both employees and managers to discuss progress and performance, address obstacles and offer constructive observations.
Goal Management

According to a 2014 Global Workforce Study, 26 percent of employees plan to leave their company within the next two years — and often this desire can be attributed to a lack of progression or goals. Goal management functions allow supervisors and their employees to establish, monitor and reevaluate goals for both individual and team or departmental purposes.
Hiring

Modern HR software makes the process of attracting and hiring new talent far less cumbersome than the hiring practices of yesteryear. Users should be able to easily post listings, collect resumes, sort candidates and add notes for individual applicants.
Integrations

Integrations are an essential component of HR platforms, connecting crucial data elements such as payroll details and timesheets with financial systems and other core business software. Frequently HR management tools can also integrate with complementary solutions like recruiting, ATS, document management and time-tracking applications.
Job Builder

Not all HR solutions offer job builder tools, but the ones that do typically include customizable templates, a postings archive and social integration. At minimum your system should be able to sync with leading job sites, enabling you to disperse job listings across dozens of sites in a matter of seconds.
Knowledge Base

HR systems are built around a central directory, database or other information storage center that allows human resources personnel to effectively organize and archive employee data. Whatever form your knowledge base takes, be sure it has the capacity to collect employee paperwork, track personal information, specify benefits plans and store training materials.
Labor Compliance

Every business has labor laws and regulations they must abide by to ensure employees are treated justly and compensated appropriately. Yet different cities, states and countries can have different labor laws, making it incredibly difficult for business owners to obey differing regulations. Luckily, many HR platforms are designed to simplify the complexities of regulation oversight with tools for multiple locations, employee classifications, payments and other areas.
Mobile Accessibility

Many platforms offer mobile accessibility or a complementary mobile app, but not every vendor provides a comprehensive mobile version. Check whether the HR solutions your company is interested in include all core features available in the desktop version.
Notifications

Notifications allow your HR department to track any and all changes to the system without requiring manual check-ins, whether an employee updates their profile details or someone becomes eligible for benefits. Opt for a system that includes custom notifications with a variety of alert methods, from in-dashboard notifications to SMS and email messages.
Onboarding
In addition to features designed to simplify hiring, an HR platform must provide tools for easily onboarding and transitioning new hires to their new role. Look for a system that digitizes most or all new-employee paperwork, as well as includes training materials accessible to the new hire.
Payroll

Simplifying compensation management is a core benefit of HR software, as relying on manual methods or spreadsheets can be tedious and prone to error. Your system should be able to integrate with leading payroll providers or provide the ability to customize payroll controls, run payroll calculations, automate deposits and transfer payroll data to your financial software.
Questionnaires

Though not the highest-priority feature to consider when selecting HR software, questionnaire or survey tools can promote a more engaged workforce. Your company can use questionnaires to collect feedback on culture and work environment, request evaluations of programs or departments and establish a system of communication between supervisors and employees.
Retention

HR software that doesn't offer the means to improve company retention rates is less effective in the long run, because positively affecting turnover can have a vital impact on company finances, productivity, growth and even culture. Look for a solution that offers not only the tools to hire, train and manage employees, but includes features to monitor and help actively reduce turnover.
Self-Service

To maximize the value of software-driven HR management, modern platforms offer tools to actively involve employees in managing their own information. Self-service portals enable employees to add or edit personal details, send time-off requests, access training tools and review goals they've set.
Time Tracking

Time tracking modules address a vital function of many HR systems: automating the complex process of recording when and for how long each employee works. This module can include tools to electronically measure attendance and send approved hours to your payroll software or service, as well as simplify time-off requests.
User Permissions

Even the simplest HR platform should include user- or role-based controls that allow administrators to regulate who has access to what information. Ideally, your system will provide customizable access levels for employees, HR personnel, managers and platform administrators.
Vacation Management

Often incorporated into the time-tracking module, vacation and time-off management shorten both your approval processes and the time spent on manually logging those details. Functions such as request tracking, automated approval workflows and accrual monitoring let your HR department spend less time crunching numbers and more time on higher-priority tasks.
Workforce Management

Beyond analytics, your HR software of choice should allow you to monitor the productivity, progress and performance of your workforce — and help you translate that data into insight and actionable strategies.
And Then There's X, Y, Z (For which we couldn't come up with any key HR features.)

Even though we've covered most of the ABCs of HR software, we still have even more information to share with you. Download our free Top 10 Human Capital Management Software Report today to learn more about the pricing, customers, key features and additional functionality of the leading players in the industry.
David Self also contributed to this article.
[Photo courtesy of Flickr user Michael Verhoef.]