Advanced Planning and Production Scheduling Make for Happier Customers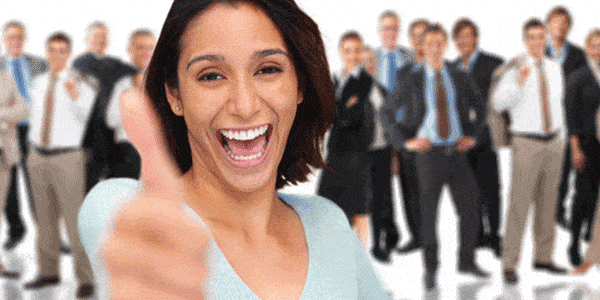 Businesses strive to achieve a higher rate of customer satisfaction by meeting their demands in an effective manner, which makes advanced planning and production scheduling a necessary part of business planning. Although this need has existed all along, advanced product scheduling and planning across a supply chain is a relatively new concept for businesses.
Advanced production planning makes it possible for businesses to better prepare themselves to tackle future challenges. By offering better inventory control measures, this functionality helps companies manage problems of frequent stock-out and overstocking.
Understanding Advanced Planning and Scheduling
Advanced planning takes constraints into account during the planning phase, and predicts future requirements for machinery, work force, materials, product area and shop space to help businesses draw out a viable expansion plan. Supply chain management software with advanced planning and scheduling tools will allow a company's decision makers and managers to look at the whole picture by synchronizing all aspect of production and supply chain.
We have all recognized the fact that today's businesses can't leave much to scopes. To stay ahead of the competition, these companies need to be certain about both their current and future operation plans. To achieve this visibility, these businesses need a 360-degree performance analysis that only a comprehensive advanced production planning and scheduling software solution can offer.
10 Benefits Gained with Advanced Planning and Production Scheduling Tools
Businesses strive to perform advanced planning and production scheduling in order to achieve the following milestones and benefits:
Perform a comprehensive analysis of the organization in terms of production and planning
Explore more possibilities and avenues to improve revenue
Set future deadlines to improve on-time delivery
Reduce expenses and improve performance response time by identifying leakage in the supply chain or product schedule
Create more responsible, accurate and sustainable product plans for the entire organization
Better understand the impact of a decision in order to make more rational decisions based on data
Anticipate future resource requirements in order to meet improved demand, synchronizing production planning with resource allotment
Determine accurate completion time for each job
Make timely changes to production plan when issues arise, with the help of real-time performance tracking
Plan across the layers of an organization for integrated performance
Features to Look For in Advanced Production Planning Software
Advanced production planning and scheduling software is now a crucial business tool for organizations that want to remain ahead of the competition and generate more revenue through an increase in satisfied clients.
While companies will obviously seek an application with advanced features and comprehensive analytical abilities, organizations should also look for a tool that provides user-friendly, intuitive navigation. An aesthetically appealing interface with features that simplify use (like drag-and-drop tools), combined with advanced planning functionality, can change a company's outlook in terms of operations.
Here are a couple of points that may factor into your decision while making a choice for production planning software:
Integration
Cost and ROI
Technology to be used (cloud or proprietary)
User-friendly
Preactor 400 APS is unparalleled in terms of dealing with complex scheduling tasks.

The application integrates with Material Explorer to offer material-centric insight in scheduling processes, which is of paramount importance in terms of putting your plans into action. The material-centric approach of Preactor 400 APS helps determine material requirements in advance to achieve production planning without a hitch.
Editor's Pick
The editors at Business-Software.com would also like to call attention to the Demand Solutions Advanced Planning & Scheduling solution.

This software helps manufacturers manage materials, capacity and shop floor schedules simultaneously, all while offering a complete snapshot of real-time planning and production statuses. With the Advanced Planning & Scheduling solution, users can plan across multiple facilities and predict the resources needed for each job. Lastly, this software from Demand Solutions will cut costs, reduce inventory miscalculations and lessen the time spent updating spreadsheets.
Looking for more information on supply chain management software? Browse the industry's top SCM solutions in our free, downloadable Top 15 Supply Chain Management Software report. Here, you'll find a side-by-side comparison of the top products.