Applicant Screening Programs Can Streamline the Hiring Process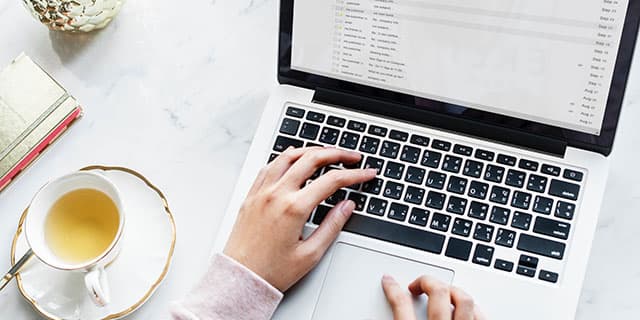 Business owners, human resource managers and other people in positions of hiring want to bring great employees into the fold. They'll often settle for good employees, but they don't wish to hire a bad one. To cut down on the chances of a "new hire lemon," hiring authorities perform judgment calls based on many factors. Unfortunately, not every person, nor even an entire department, can handle all screening tasks without help. Contracting a third-party service is one way to gain assistance. Another method, a less-costly one, involves an HR department using applicant screening software. Here are some perks of trying applicant screening software at your company.
Centralizing Information and Applications
On a fundamental level, application screen software cuts down on clutter. Requesting resumes and cover letters via the mail means all those loose papers require organization and storage. Additionally, paperwork takes up a lot of space, and filtering through paperwork takes time and effort. In generations past, all these steps were unavoidable. Today, special software can be used to streamline resume reviewing and other HR recruitment process steps.
Access and retrieval are steps that can't become cumbersome or experience delays. A reliable centralization feature on the software could deliver a beneficial solution.
Rely on Software Organization for Files
While requesting PDF files via email cuts down on paperwork, organizing the data comes with concerns. Copying files to a hard drive absent screen software isn't always beneficial. Not to mention, the same issues of fishing around for documents and potentially losing documents. Who wants to lose or delete a record with the contact information for the absolute best candidate? Just as a desktop computer drive has upgraded and replaced the old paper storage strategy, modern applicant screen software brings a newer and better way to do things. Given these points, take advantage of the software to ease your workload.
Automation Factors in the Mix
Manually handling tasks does allow for carefully reviewing each application. The length of time the steps take, however, could prove monotonous and inefficient. Cutting out steps might not be an option. Reducing duties in the screening process may even be disastrous. A better plan for saving time entails turning over steps to the automated capabilities of an applicant screening program. Automation functions won't take over all the tasks necessary to screen potential employees. Nothing currently exists with that level of futuristic sophistication. Present levels of performance can do enough to impact an HR office positively.
Expanded Capabilities and Performance
Screening implies steps before calling someone into the office for an interview. Quality screening software, however, should perform duties far beyond the necessary pre-interview steps. For example, the software could cover some responsibilities associated with onboarding, training, and follow-up feedback. The actual process of bringing new employees into a company remains a delicate one. Avoiding mistakes at the very beginning reduces the chances of things not working out. Having a smooth and productive onboarding process is also a sure way to improve employee retention. A software program lending a virtual hand to the process could allow things to run a little smoother.
Integration with Other Programs
Appropriate screening software comes packed with multiple features and functions. No matter how "packed" a software program is, limitations exist. In this case, applicant screening software doesn't send emails. Or rather, it won't send emails on its own without integration with an email program. Choosing a software option that does work with other programs such as email, spreadsheets, and others further improve operational processes. Centralizing various functions through a single software program adds to efficiency. As most human resources professionals will attest, efficiency makes the process both easier, more reliable, and a much more positive experience for both you and the new employee.
Check Out Consumer Reviews
Upon learning about the availability of these programs, a decision maker may be quick to install one. Perhaps it would be best to be more deliberate. Before jumping in and purchasing an applicant screening program, take some time to read reviews heralding the positives and limitations of a software. Installing the right program increases the chances the HR department can perform its job appropriately. Reviews and ratings tell a tale about how useful the software is. Invest the necessary time to see how other HR departments feel about the program.
Photo courtesy of Pexels user rawpixel.com