The Best Finance Apps to Improve Your 2016 Tax Season
Need help managing your finances? Yes, there's an app for that too. There are several dozens, in fact. From organizing your finances to tracking deductibles, a more easily manageable financial life for you and your business is just a few downloads away. To put yourself in the best position possible this year for the 2016 tax season, start by checking out the following selections.
(If you haven't already, catch up with this year's taxes using our handy guide on tax filing solutions.)

Invoice2go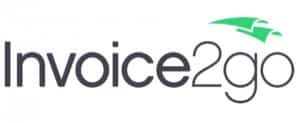 For an efficient way to send invoices on the go, look no further than Invoice2go. Invoice2go allows users to create and send invoices to clients as soon as the job is done, mark received payments as complete and run reports to see who still owes money in a snap. As a bonus, Invoice2go also lets you customize your invoice with a range of templates and upload your own business logo for that extra touch of professionalism. To top things off, everything is backed up on the cloud for added security and easy access across all devices.
Free download
Available on iOS and Android
Prices range from $49 per year for the starter plan to $149 per year for the enterprise option; feature-limited trial option is also available
Shoeboxed

Getting organized for tax time is tough, especially when you've got a mess of receipts you can't seem to keep track of. With an impressively helpful list of features, Shoeboxed is a great fix. Shoeboxed tracks mileage, provides comprehensive expense reporting and, above all else, gives users the ability to scan receipts with their phone for painless archiving. Or, if your stack of receipts is too intimidating, you can mail in your paper trail directly and Shoeboxed employees will sort it out for you. Best of all, digitized receipts are IRS and CRA approved, meaning your tax information is already good to go when you sync up with your accounting software to file.
Free download
Available on iOS and Android platforms
Prices range from $8.25 to $83.25 per month depending on desired capabilities; limited free version also available
Xero

If you need a more robust accounting solution, you're going to want to check out Xero. This solution has a large feature list including bank reconciliation, bill management, payroll, tax compliance and more. The Xero mobile app is impressively outfitted for business owners, so that they can conveniently take care of their accounting on the go. It includes the ability to take pictures of receipts to create expense claims, send invoices from anywhere and easily track your expenses in detail, along with most of Xero's standard features. Xero also integrates with over 350 business apps, so you can easily add it on to your existing ecosystem.
Free download
Available on iOS and Android
$9 per month for the starter plan, $30 for the standard edition and $70 per month for the premium version
iDonatedIt

Do you ever remember all of the non-cash charitable contributions you made over the year as well as each one's exact values? If you're like most of us and would benefit from an easier method to do so, iDonatedIt is a great tool to get your deductible contributions in check long before taxes are due. Users input their information, choose their donated items from a list and select the condition of each. iDonatedIt then provides a quotable estimate and complete report that you can quickly send off to your accountant or include on your return yourself.
$2.99 to purchase
Available on iOS and Android
No extra costs
MileIQ

MileIQ is the premier app for recording time spent on the road and helping you turn those miles into cash in your pocket. Some might not be aware, but each mile traveled for business can potentially save you money on your taxes if properly recorded. MileIQ uses your smartphone's built-in location technology to track exactly where, when and how far you travel in your vehicle every day. Operating in the background with automatic movement detection, MileIQ is low-maintenance, allowing you to focus on the tasks ahead instead of constantly keeping track of your driving. Quickly swipe left or right to separate business trips from pleasure rides, send detailed reports and sync up to the cloud for secure storage and easy access.
Free download
Available on iOS and Android
$5.99 per month or $59.99 per year
Spendee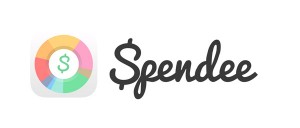 We could all use a little help managing and better understanding our budgets. Spendee is a simple and efficient way to do exactly that, right from your phone. With the push of a button, Spendee allows you to input and categorize all of your spending information and automatically creates insightful, easy-to-read graphs so that you can keep on top of your finances. You can even set up recurring payments to further streamline the process, as well as attach relevant photos to inputted expenses for more detailed records. One thing to note is that the app definitely strives for simplicity in its design, so consider looking elsewhere if you're in the market for a wide set of features.
$1.99 to purchase
Available on iOS and Android
No extra costs

Hopefully your 2016 tax season will go more smoothly than ever after getting into the groove with a few of the recommended best finance apps over the coming months. If you think a dedicated mobile accounting option might suit the needs of your small business better, head on over to our blog for an in-depth look at a few great options.
[Photo courtesy of ebayink]