Boosting Webinar Performance with Marketing Automation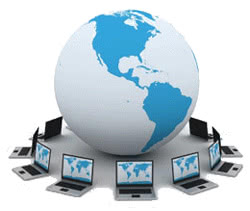 In MarketingSherpa's 2011 B2B Marketing Benchmark Survey, 92 percent of marketing professionals indicated that webinars are one of the most effective means of generating high quality leads. While effective, webinar programs require a commitment of money and time. To justify the investment, you need reliable metrics to measure the success of your webinar program:, such as:
The number of prospects registered for your webinar
The attendance rate for your webinar
The number of qualified leads identified for follow-up
Revenue and ROI associated with your webinar program
Managing your webinar program through your marketing automation platform has the potential to improve these metrics and lower costs, but your marketing automation solution must be integrated into your webinar service.
By integrating webinar software with sales and marketing automation platforms, the ability to improve efficiency and drive revenue from webinars is significantly improved.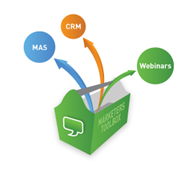 Lack of Integration, Problems Arise
Webinars capture a great deal of qualification information from the attendees. You have the registration page, polling, chat and post event surveys – all of these vehicles allow the marketer to progressively profile attendees. Further, due to the perceived value of webinar content, respondents willingly offer up more information about themselves than most media vehicles. Unfortunately, without integration, this data is isolated from the system used to nurture, score and deliver the lead–your marketing automation software. This disconnect presents a number of challenges for marketers running webinar programs, including:
Confusing participant experience
Often participants receive a branded invite from marketing automation tool and then a confirmation from the webinar service that does not follow company branding guidelines and looks different than the invite. Plus, if a generic URL was sent to the registrant, they will have to register again at the time of the event. This confuses participants and decreases your registrant-to-attendee conversion rate.
Less accurate attendance data
Data integrity is also compromised with double registration. For example, an attendee may have provided their business email on the initial registration form, but entered a personal email address (or even bogus data) when joining the webinar.
Manual export and import of webinar data
Without an integrated solution, webinar attendance is trapped in the webinar platform and marketers must manually move it into their marketing automation system. At a minimum, this process involves downloading CSV files from one platform, uploading them into the other and doing the necessary field mappings.
Delayed webinar follow-up activities
According to a 2011 study done by the Harvard Business Review, firms that contacted potential customers within an hour of receiving an inquiry were nearly seven times as likely to qualify the lead. Without an integrated solution, precious time is lost moving your data over to your marketing automation system.
The Value of an Integrated Solution
To make the most of webinar programs, marketers need a webinar platform that seamlessly integrates with their marketing automation system. The ideal integration allows marketers to use the right tool for each part of the process and solves the challenges outlined above.
Consistent Branding and Seamless Experience
Marketers no longer have to choose between consistent branding and accurate attendance data. With an integrated solution, they can have the best of both worlds: the branding and tracking capabilities of their marketing automation system plus their webinar platform's ability to provide each registrant with a unique "join meeting" link to more accurately capture attendance data. In addition to giving marketers the best of both worlds, this approach ensures that prospects have a seamless and familiar experience and that your brand standards are maintained.
Automatic Import of Data
When their webinar platform can "talk" to their marketing automation system, marketers don't have to waste time, manually moving data from one platform to the other—webinar data is automatically captured in the marketing automation system. This means lead scoring happens immediately, pre-event communications is simplified and post event follow-up is immediate.
Faster More Targeted Follow-up
With an integrated solution, webinar data is immediately available in the marketing automation platform, allowing for timely follow-up actions to leverage an opportunity that resulted from the webinar. Integration also allows for more targeted follow-up—decision rules can be extended so that, for example, prospects receive a different follow-up email not only based on whether or not they attended the webinar, but also on how long they attended the webinar or other engagement metrics.
Summary
Webinars provide a compelling option for moving prospects through the funnel faster, but—as with any other marketing program—measuring effectiveness and maximizing ROI are critical. By choosing a webinar platform and a marketing automation system that can "talk" to each other, marketers can make the most of the time and money they invest in webinar programs. An integrated approach allows you to use the right tool for each part of the process, resulting in: a seamless and familiar experience for prospects; freedom from the tedious task of manually moving data between two systems; and immediate access to accurate webinar data to speed lead scoring and follow-up activities. These benefits have a positive impact on key metrics like number of registrants, attendance rate, and number of qualified leads–ultimately driving more efficient webinar programs and better ROI.
Want more on Web Conferencing Software? Browse additional blog posts, product reviews and the top 10 report using Business-Software.com's web conferencing resource page.