Building Long Lasting Client Relationships - 5 Tips to Get Started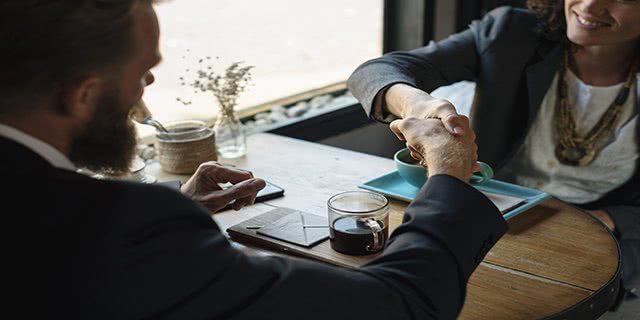 The average web user is exposed to 500+ advertisements a day. Consider that almost 350 blog posts are published every minute, and you know that we're in the age of information overload.
This overload could make your potential customers immune to any kind of digital interactions. How do you build long lasting customer relationships then? Well, this guide tells you 5 tips you can start using today to improve and nurture your client relationships.
Deliver Them Highly Valuable Content
Your content marketing is your most dependable interface with your customers. When your sales reps are not talking to purchase managers from your customer businesses, you only have your content to keep them engaged and interested in your business. To build long term relationships, you've for to stay relevant and valuable over a long term.
There's good content, and then there's invaluable content. Make sure your content, whether it's your blog posts or your monthly newsletters, adds value to the customers, to the extent that they look forward to receiving it.
Experiment with a mix of content formats such as infographics, podcasts, webinars, videos, eBooks, and white papers to keep things dynamic. It's crucial that you make your editorial process strong enough to automatically drive the creation of highly valuable content, published timely.
Be Genuine and Contextual on Social Media
With time, social media will become the most important platform for building and nurturing client relationships, apart from email marketing and offline networking.
To make sure your client relationships are strong and symbiotic enough, make sure that your social voice is genuine, as well as highly contextualized for the platform you're posting on.
Our corporate branding voice and your social voice could be different, and that's alright. Nobody is on social media to scroll through your advertisements anyways. Keep these tips in mind:
Facebook; Make your content more personal, entertaining, and trendsetting.
Twitter: Make your content such that it starts conversations, is worth re-tweeting, and related to real life events.
LinkedIn: Of course, keep it thoroughly professional.
Snapchat: Experiment, it's the perfect platform your ephemeral content marketing, so be adventurous.
This is how you personify your brand, by showcasing its multiple dimensions like a pro and paving the way for strong and mutually rewarding client relationships.
Listen to Your Clients
Of course, you have a strong customer support team to help your clients with whatever they need. However, long lasting relationships require you to step beyond, and proactively 'listen' to what your customers are saying about you, but not to you.
This is where social media listening, and monitoring tools come to the fore. Some of the irrefutable benefits of social media listening and monitoring include:
More than 34% consumers prefer reaching out to brands via social media; sadly, 90% of these messages are ignored. By listening, you easily place your brand at a coveted position in the customer's mind space.
By identifying potential negative sentiment, you can act quickly, address customer grievances, and convert negative experiences into positive experiences.
Stay organized with tags and campaigns, drawing tremendous insight from any kind of social media messages posted for your brand and products.
You can use the information to prioritize customer support and to ensure that the most important client relationships get the best of your attention.
Leverage Social Proof to Build, Nurture, and Strengthen Client Relationships
Social proof is a social media marketing tactic that sounds too obvious, but works like a charm anyways. Did you know – almost 92% consumers trust product and idea recommendations from their friends and family!
Online reviews and ratings can make or break a business. Here are the most reliable forms of social proof components to include in your online content.
Data: Count of your existing customers, products sold, etc.
Customer testimonials: Don't fake them!
Seals, certificates, and stamps from regulators, business bureaus, and online security firms.
Video testimonials, office culture videos, behind the scene videos.
Inclusions in top rated businesses, awards and recognitions.
Be Personable, And Then Personalize
I briefly mentioned how you can use different social media platforms to establish a well-developed brand personality. That's one piece of the larger strategy of personifying your brand.
Your brand logo, trademarks and web design choices help give a recognizable shape and form to your brand. Then, the core philosophy and focus reflected in your content marketing across channels reinforces your brand image.
Apart from developing a likeable brand personality, you also need to personalize your interactions with your customers. Personalized email marketing, a consistent and well thought-out procedure for client interactions management across platforms and customer support teams, constant focus on developing highly nuanced user personas via A/B testing – all these tactics help.
Every incremental effort invested in building long lasting client relationships saves your business a lot of money, effort and time. Start today.
Photo courtesy of Pexels user Rawpixel