The Case For Cloud-Based Invoicing Software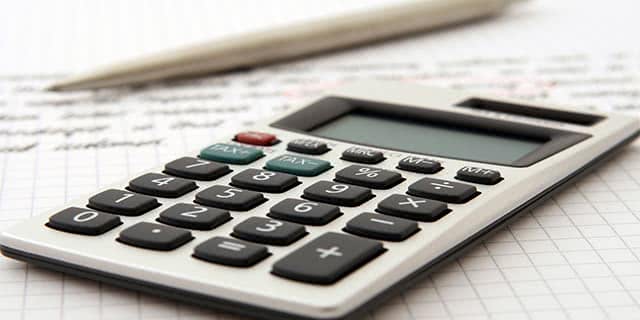 Global e-invoice volumes are estimated to have touched 30 billion in 2016, growing at around 10-20% annually. However, electronic invoicing itself is not entirely a new concept. The shift away from manual paper-based processes has been unfolding over the past decade. As such, the cost, efficiency and performance advantages of manual vs electronic models have been well documented. A 2010 study estimated that e-invoicing could yield cost savings of up to 90%. Not to mention, it can reduce errors by 37% and deliver storage savings of up to 67%.
These impressive performance metrics notwithstanding, e-invoicing accounts for a mere 25% of B2B transactions in both the US and EU. One of the key obstacles to adoption has been the perceived complexity of implementing an enterprise-wide e-invoicing platform. Luckily, cloud-based invoicing, the sophisticated digital iteration of traditional onsite solutions is a great alternative. Not only that, it may well hold the key to accelerating the digitization of invoicing.
The Case for Cloud-Based Invoicing
Cloud invoicing has become a strategic imperative in the digital economy, especially as businesses move to cloud accounting to streamline and optimize their finances. The challenges of integrating and orchestrating a manual, or even an electric invoicing solution, will be significantly more complicated than subscribing to a pay-per-use cloud service. This model reduces the cost, effort and complexity of installation, shifting the onus of maintaining and updating the solution from the end-user to the service provider. More importantly, the best solutions require little specialized knowledge from the user.
Cloud invoicing is not merely about the economics nor neither is it just a shared online e-invoicing service. Modern cloud solutions are designed around the unique transactional dynamics of the digital economy. These agile, scalable platforms help businesses react instantly to the changing needs of the company, consumer and the marketplace. For instance, the pay-as-you-go model allows small businesses to scale up demand based on their own growth metrics.
Just as importantly, cloud invoicing enables businesses to respond quickly to transformative opportunities in the market place. As IoT services become a reality, cloud invoicing grants companies the ability to develop unique billing models, monetizing these services. These can include both usage and subscription-based models, providing companies flexibility in pricing.
Understanding Data
Cloud invoicing also empowers businesses to deal with the increasing volume and variety of real-time data that every business generates in the digital age. In fact, most respondents in Aberdeen Group's 2015 AP/AR Benchmark Survey ranked increasing transaction volumes as the biggest challenge related to account payables/receivables. Their second priority was to accelerate the delivery of actionable financial information and insights to streamline decision-making.
The cloud model allows businesses to leverage the power of Big Data. It can address the need for businesses to transform real-time transactional data into insights that enhance the company's top- and bottom-line performance. Efficient cloud systems provide users with a simple, user-friendly dashboard interface. They also provide tools to convert data into valuable insights around customer behavior, client profitability, purchase patterns, cash flows etc. Naturally, in a mobile-first world, the best cloud invoicing solution will provide accessibility to all processes through a mobile app.
As data volumes explode, automation becomes a priority to maintain the productivity, efficiency and accuracy of the invoicing workflow. Automation also frees up the workforce, which accounts for over 60% of AP costs, to focus on more value-added functions. Automation in the cloud enables business to reduce manual intervention and processing cost/time while enhancing financial accuracy and control.
Protecting Your Information
Security of confidential financial data is an obvious concern and priority for every business. Most cloud-based solutions offer a range of security measures such as encryption, SSL protection and role-based authorization. Now developments in Blockchain technology show the promise of enhancing the security of these cloud-based financial services. The Blockchain concept will also accelerate invoicing and payment workflows and enable real-time payment functionality.
Making it easy on you
Several service providers are also currently working on different applications to streamline the cloud invoicing process. In India, for instance, IBM and Mahindra Group have launched a cloud-based blockchain service that enhances the transparency and security of invoice discounting transactions. On a similar line, cryptocurrency-based platform the Hive Project is leveraging the Ethereum blockchain to create an intelligent automated service that allows small businesses to trade invoices.
Conclusion
In conclusion, a fully integrated, automated and cloud-based invoicing solution can significantly enhance the financial efficiency, productivity and performance of your business. One study found that businesses using cloud-based solutions were more likely to have a centralized invoice management process as well as real-time visibility into their financial position. Cloud-based solutions are also estimated to deliver an average saving of 20% on each processed invoice. For companies seeking to streamline their invoice workflows as well as their overall financial management processes, cloud-based invoicing solutions offer a simple, accurate and secure service that can amplify business performance while slashing cost.
Photo courtesy of Pexels user Pixabay