4 Reasons Why You Should Switch to Cloud-Based Call Center Software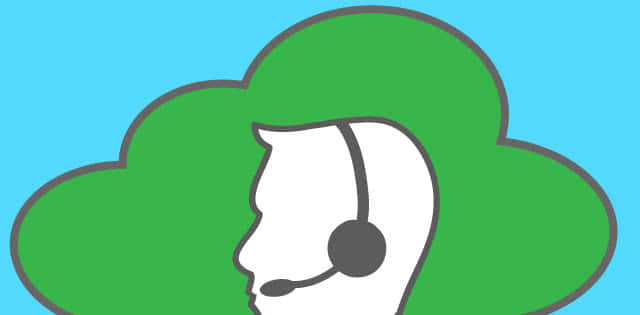 Cloud technologies are finding their way into every aspect of the business, and the contact center is no exception. According to a new infographic and research by ICMI, 30 percent of contact centers have budgeted for a move to cloud technology in 2014. And that's on top of the contact centers already using cloud-based call center software applications.
Despite the statistics on adoption and growth, many companies are still hesitant to move their contact center off premises. Other companies are realizing significant competitive advantage by putting some (or all) of their call center in the cloud. No longer simply about saving money and avoiding capital expense, cloud-based call center software has become an important strategic consideration for businesses of all types and sizes. Here are four ways cloud-based solutions are impacting the contact center—and bottom-line business results:
1. Keep up with rapid changes and improve the customer experience.
Consumer communication preferences continue to evolve, and consumers' expectations for fast, convenient and knowledgeable service are higher than ever. No longer do you need to be a big enterprise with a huge IT department and extensive infrastructure to be able to deliver great customer service. A recent Aberdeen Group study found that 45 percent of respondents cited improved customer experience as the largest driver in choosing a cloud-based deployment.
Why do cloud-based call center users deliver a higher quality of customer service? For starters, a cloud call center solution makes it easier to adopt new self-service and agent-assisted interaction channels like social, chat, two-way SMS and mobile web, giving your customers anytime, anywhere access on various channels and platforms. The cloud also eases outbound proactive engagement such as notifications, reminders and surveys. Equally important, a cloud contact center equips your representatives with advanced agent desktop tools and streamlined access to centralized data to quickly and effectively handle customer requests.
2. Adopt the latest technology and deploy new services faster.
The cloud provides immediate access to new functionality as it is available, without expensive, time-consuming upgrades to on-premise hardware. Cloud-based contact center software also enables you to deploy new cloud applications in days rather than weeks or months, letting your company focus on innovation instead of underlying details. Finally, the cloud gives you access to modern systems that significantly ease changes, such as updates-to-network announcements, call menus and routing. The cloud also provides the agility and performance needed to quickly take advantage of opportunities, support new marketing campaigns and deliver targeted messages around product launches and promotions.
3. Gain improved disaster recovery.
Research shows that a large percentage of small and mid-sized businesses lack the knowledge and resources to maintain a comprehensive, up-to-date disaster recovery plan. In a benchmark survey by the Disaster Recovery Preparedness Council, one in four respondents said that they had lost most or all of a data center for hours or even days. The losses from these disasters ranged from a few thousand dollars to millions of dollars, depending on the size of the company and the breadth of the security breach. While security has been a major concern for many businesses considering cloud-based software, this threat is often much smaller than that of implementing and maintaining in-house disaster recovery and security technologies.
Thankfully, today's cloud-based call center providers enable seamless failover of operations, and provide web-based agent and supervisor desktops that enable your team to log in from anywhere, even if your primary site is inaccessible. Plus, these same strategies can be used provide instant failover in support of unexpected and seasonal bursts in traffic. Many cloud-based call center software solutions also offer a 100-percent uptime guarantee SLA. Furthermore, businesses have the option of utilizing various cloud backup and recovery services should they desire an added layer of security for their cloud-based software.
4. Enhance security and better protect sensitive customer data.
Cloud providers offer advanced technologies and expertise to secure systems and isolate and safeguard data. Rarely do small and medium-sized businesses have staff dedicated to security technologies, policies and training—and companies of all sizes feel the impact of keeping up with standards and certifications on limited resources and budgets. Compliance with the Payment Card Industry Data Security Standard (PCI DSS) alone can cost hundreds of thousands of dollars. We have all seen the high-profile data theft and loss stories on the news. Cloud providers can help you more easily prevent data theft and loss without forcing you to uphold these measures in house.
When it comes to the contact center, the cloud may not be a silver bullet for solving every problem in every scenario, but it has become a strategic initiative and source of competitive advantage for many companies. An important point to realize is that taking advantage of the cloud in your contact center doesn't have to be an all-or-nothing proposition. A variety of good business cases for mixed or "hybrid" deployments exist.
Want more on call center software? Download our free Top 10 Call Center Software report to compare leading on-premise and cloud-based call center software by pricing and key features.