Thinking Differently About Monetizing Telecom Services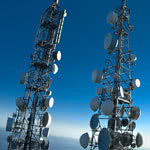 Free, the disruptive French telecom operator and ISV, is changing the rules. Via Femtocell and via controlling the WiFi access points of its customers, Free is planning to offload a lot of mobile traffic via its fiber network. This is translated into very sharply priced mobile calling and data plans. Free's Founder is telling the telecom industry they should no longer try to make money with communication but focus on identity and payment services.
Free is right to change the rules of the game instead of waiting for non-telecom disruptive players to do so. However what else could Free do to generate extra revenues?
Social Mobile Graph
Facebook is talking about social commerce in which friends, family and colleagues are taking an active role in your buying behavior. At the moment social networks are either for business reasons, e.g. LinkedIn, or for pleasure, e.g. Facebook. However both need a lot of maintenance effort in which you need to send or accept invites from people who you might have known 20 years ago.
What if your calling and messaging behavior could take away a lot of this burden? If you call somebody mostly during business hours then this person is likely to be a business contact, especially if other business contacts of yours have the same behaviour. Your addressbook and LinkedIn could be automatically updated. However you could go a lot further and see which restaurants your direct business contacts call more often. Anonymizing this information and creating public APIs and a marketplace for app developers could lead to a lot of innovative services that can be monetized.
Numbering Plan Apps
The numbering plan is probably one of the most under-used operator assets. However everybody knows how to dial a number. Why not let other people make new numbers, e.g. based on non-existing country codes or using the # or * combinations? People would be able to make premium services for everything from voting, surveys, competitions, money transfers, etc. Putting *120* in front of your number could mean that the caller is paying you 1,20 euros per minute to call you. It is up to you to redirect your number to an application that makes people want to call you. You might have a large numbering app market to choose from. Add a # and a number at the end and you could have thousands of applications behind one number. The operator would get a revenue share.
Call Center as a Service
Call centers are mainly used by large corporations. However small groups of ad-hoc people could benefit from them as well. Ad-hoc software support hot lines in which experts can be freelancers could be of interest to some. But it could even be as simple as housewives that can help you with recipes. As long as rating the participant's value, dynamic joining and leaving of participants, paying participants a revenue share, configurable participant selection rules, etc. are provided, the applications are limitless.
Monetizing Telecom: A Lot More Possibilities
These are just ideas but there are a lot more possibilities that you can implemented. Especially if you can control both the mobile device as well as people's access point. However the past has shown that trying to get a few people pay a lot of money for a service and operator's trying to do it all by themselves, have not been successful. Innovation is not only needed in the product domain but also in the business domain. Models that should be explored are:
Freemium, whereby most do not pay but get the traffic to your service and only a minority pay for advanced usage. Many examples in the web 2.0, e.g. LinkedIn, Zynga, etc.
Long Tail, whereby not only a couple of high paying groups are targeted but instead thousands of niches are targeted via the use of a general platform or third-party eco-system, e.g. Google Adwords, Facebook Apps, etc.
Revenue Share, whereby others get the bulk of the revenue because they take the risk and the operator gets a small share but gets it from a large group of revenue sharers, e.g. Apple's App Store
Looking to manage your call center agents? We've compiled the top product reviews, blog posts and premium content on call center software on the resource center page. Browse the Business-Software exclusive Top 10 Call Center Software report to compare top solutions by pricing and key features.