From the Community: Main Criteria for Comparing Nonprofit CRM?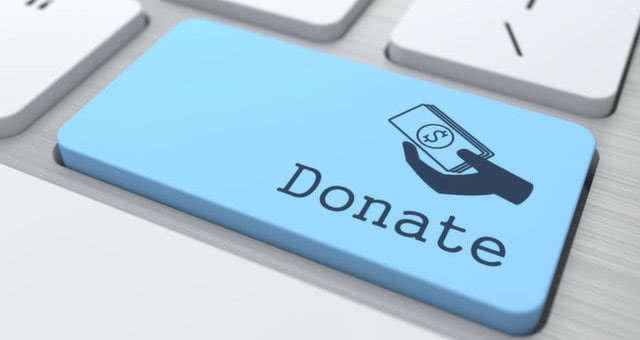 Welcome to From the Community, where we highlight questions from our community members. Join us each Friday as we dive into the featured inquiry.
It's easy to slip into the assumption that nonprofit organizations exist on some kind of different plain of existence, business-wise. If you're not out there to turn a profit you don't really have a need for a lot of the software tools that for-profits use, right?
Even nonprofits need to not just control expenses, but collect, organize and pursue leads to convert into donors or grant givers. That's the place from where this week's question, asked by Rigmor B., comes, "What are the main criteria for comparing CRM software for a not for profit (NFP), non-government service organisation?"
Nonprofit CRM/Donor Management: Customer vs. Donor
The easiest way to start building our your criteria is to define the differences between vendor/client relationships and NFP/donor relationships.
A standard for-profit company pursues leads, be they individuals or larger organizations, to sell them on goods or a service. In contrast, outbound campaigns at an NFP are typically geared towards one of two objectives:
Charity donations: Soliciting monetary donations to go towards the cause(s) the organization supports. The NFP may or may not take a percentage of each donation to go towards operating costs (hopefully).
Grants: Applying to grants offered by foundations and other organizations to help bolster the bottom line.
So while the means might be very similar, the ends are quite different. As such the client/customer conversation is markedly different between what's tracked in normal CRM and nonprofit CRM/donor management.
A Good Nonprofit CRM: Basic Critieria
The Relationship Management part of CRM entails a full life cycle, versus a short term exchange that tapers off when the sale/donation is made. Client retention, especially if dealing with NFP donors, is crucial, and effective retention tools can be the factor that takes a good CRM system to great.
With that in mind, here are two key criteria to start out with when looking at nonprofit CRM systems:
Does it have email marketing?: Not exclusive to nonprofits, but still an absolutely critical tool. Repeat donors should be thanked for their contributions, kept abreast of how their donations are being put to use and what's going on with the NFP in terms of projects and new initiatives. Transparency is king, and constant (non-annoying) contact is the best way achieving it.
Does it have fundraising management?: In many cases managing a fundraising campaign might actually be more complex than a sales outreach campaign. While online outreach is important, the numbers still say that offline media (direct mail campaigns and events) are the leading fundraising revenue source, which makes multi-channel campaign tracking critical.
Where to Go Next
Nonprofit CRM and standard CRM aren't exactly apples and oranges. There's a whole lot of overlap here, and much of the features that benefit one field are going to be of benefit to the other.
While doing your research the concern shouldn't be over whether or not any features are going to be an impediment to your organization's functions–the overwhelming chances are that it's not. Instead the focus should be on building a list of more specific features specialized towards what you do. These can be the personalized basis for what takes a piece of software from a good solution to a truly great solution.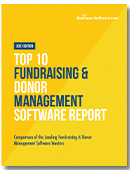 For more detailed information on specific systems in both the general CRM space and nonprofit CRM check out our Top 40 CRM Software report and Top 15 Nonprofit Management report respectively. You can also explore our CRM resource page, the headquarters page for all our CRM-related blog posts, research, product profiles and community members.
Have a question you'd like us to feature in our weekly blog post? Send us an email at marketing@business-software.com or tweet us at @BiznessSoftware with the hashtag #softwarequestion after you've posted your question to the Business-Software.com community and we'll do our best to make it happen.