Excel Is Costing You Time and Money: Why You Need to Replace Excel Now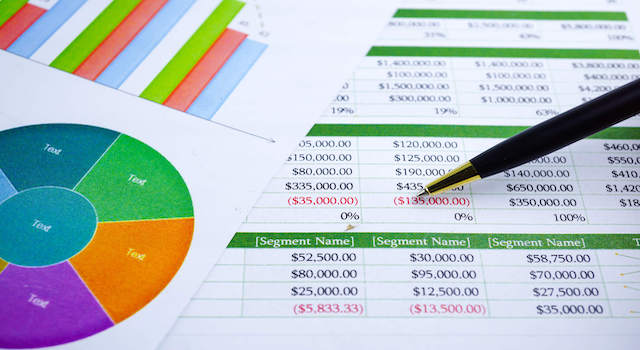 Despite the many benefits of running your business on Excel, many companies — especially large enterprises, or those managing dispersed teams and subsidiaries — find that their accounting needs are too complex to be handled with spreadsheets.
The manual effort that Excel requires can be time-consuming, consolidation of data can lead to reporting issues, and audits can be costly, just to name a few common issues. Companies seeking to replace Excel are generally looking for a cloud-based solution that is fully automated, offering real-time data, access anywhere, easy collaboration across teams and departments, with no installation required.
Moving from Excel to a cloud Accounting solution, however, is not always an easy decision. There are key factors to take into account to ensure a smooth transition. Before replacing Excel with a cloud Accounting solution, you need a plan that aligns with your financial processes and business goals.
Problems with Using Excel for Accounting
Although Excel is the go-to-software for thousands of businesses around the world, its reliance on spreadsheets is quickly becoming outdated. A spreadsheet done badly can have flow-on effects that can be felt throughout the organization. Here are some of the issues that companies running Excel face.
Setting up spreadsheets in Excel often takes more time than anticipated and may require user training. A simple task like expense reporting or invoice tracking can be unnecessarily complicated.
There is no audit trail, making Excel spreadsheets highly susceptible to fraud. Manual errors, such as mistakenly inputting $10,000 for $1,000, can lead to unexpected problems down the road.
Excel doesn't integrate with other business applications, which means you can have a lot of data that needs to somehow be passed into an inventory management system or a time sheeting system. This is not only unnecessarily difficult, but may lead to data errors. Plus reporting and visibility is a nightmare.
Benefits of Cloud Accounting Software
Real-time data: Your accounting data is kept up-to-date in real-time, which means you will have an accurate view of your end-to-end financials at all times.
Automated data: Automatic calculations reduce costly and time-consuming human errors.
Mobility: Your data will be available from any authorized device, anywhere in the world, without installation.
Out-of-the-box reporting: Unlike Excel, a cloud accounting solution can generate reports and analysis on the fly, using centralized data.
Organization: Your data can be accessed across departments and disciplines, ranging from inventory management to payroll, customer relationship management, and more, all within a single system.
Tips for Switching from Excel to Cloud Accounting
1. Pick the Right Solution
The first step should be to pick the cloud accounting solution that is right for you. Know your requirements and then research with software solution can match those. Your solution should be flexible and scalable to help your business grow.
Here are some key vendors to consider:
NetSuite: One of the most recognizable names in cloud accounting, and deservedly so, NetSuite accelerates your financial processes while maintaining compliance and accounting standards.
Sage Intacct: Built by finance experts who know the ins and outs of financial operations, Sage Intacct automates your end-to-end processes with advanced functionality, a centralized database, and an open ecosystem for better connectivity.
Microsoft Dynamics 365: Everything you need to manage your financial processes, from collaboration and mobility to real-time reporting, Microsoft Dynamics 365 offers an easy-to-learn business management package that is scalable according to your needs.
Infor CloudSuite Financials: A role-based, mobile, and scalable solution to centralize and analyze your financial data, Infor CloudSuite Financials provides real-time actionability of your user workflows, from financial management to source-to-settle supply management.

2. Plan Ahead
Once you have picked your solution, it helps to have a clear plan of what implementation will look like. Knowing what resources are required, and how much time it will take to properly test, train, and go live, will help prevent unnecessary delays. Communicating this plan throughout the organization will ensure that everyone is on the same page.
3. Choose a Start Date
Ideally, you would go live with your migration to the cloud on the first day of your company's fiscal year. If this is not possible, your next bet would be to choose a time that requires the fewest changes to your data and the fewest interruptions to your financial processes. This may be after you filed your taxes, or during a time of the year when business is especially slow.
4. Pick the Right People
Know ahead of time which departments will be affected by your new cloud Accounting software, and pick key individuals to help the transition process along by assigning tasks and getting the right approvals.
5. Prepare Your Data
Depending on the cloud Accounting software you are migrating to, you may need to prepare your data so it can be seamlessly integrated into your new system. The new system may require a different naming convention, for instance, or you may need to rearrange your fields so that columns and rows are in the right order. Your new software should be able to walk you through this.
6. Optional: Test Your New Cloud Accounting Software
Some companies opt to run their Excel alongside their new cloud Accounting solution for a period of time, until you can be sure that your new system is running smoothly. However, since the goal for upgrading is to have a more user-friendly software, this step is entirely optional.
7. Learn and Test Your New Cloud Accounting Software
Since you're moving to a cloud Accounting solution that offers more features than the basic Excel setup you're used to, take your time to learn all these new features in order to get the most out of your investment. The more you invest in learning about the software, the more your business will benefit.
8. Stay Up to Date
One of the greatest benefits of a cloud Accounting solution is that updates and maintenance are handled by your provider. So make sure you stay up-to-date on updates and fixes to reap the full functionality of your new cloud Accounting software.
For a comprehensive breakdown of leading Accounting systems, head over to our Top 15 Accounting Software Vendor comparison report.