From the Community: Top Criteria for Evaluating Web CMS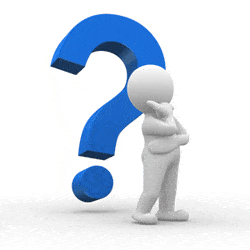 Join us for a detailed look at questions asked by members of the Business-Software.com Community. Today's question comes from Tamilselvan M., in Duluth, MN, who asked, "What criteria should I use when evaluating Web CMS solutions?"
Know Your Requirements
Before you begin evaluating your content management system options, spend time evaluating your needs. Ask questions such as: How many users will be creating content in the system? What level of programming knowledge will each user have? How flexible, customizable, and scalable does the system need to be? What will I be using it for (e-commerce, publishing, community building)? And how much am I willing to spend? If you have a clear picture of your requirements, you can make concrete and effective decisions during the CMS evaluation process.
Proprietary vs. Open Source
One of the first criteria to consider is whether the CMS package is proprietary or open source. Proprietary software—also referred to as "closed source" software—is commercially licensed, the source code of which is inaccessible to users. Proprietary CMS solutions are regarded as being more expensive due to up-front licensing fees, costly to customize, and somewhat harder to recruit experienced developer talent for.
The alternative to proprietary CMS is open source. Open source systems make the source code freely available to users. This approach is designed to encourage user adoption and crowd-sourced development. Their active development communities are a valuable source for customized add-ons, support, and information.
User Interface
Today, much content on the Web is published by people who lack a background in Web programming. This is possible due to the proliferation of content management systems that simplify the act of uploading information. Intuitive interfaces and smart text editors (such as WYSIWYG) allow any user with a background in word processing to get started with Web publishing in a matter of minutes. Consider the level of technical expertise among the users who will be working in the system—if they aren't familiar with HTML coding, and you don't intend to train them, prioritize a CMS that simplifies the user experience.
Flexibility
Some content management systems make it incredibly easy for users to create Web sites, and they do this by offering pre-built design templates. Other systems offer a more unstructured experience where developers can work from scratch. Be sure to determine exactly how much flexibility for customization a given CMS affords. If you select a system that offers templates with limited room for customization, you might find yourself feeling restricted as you grow and evolve your Web site.
Scalability and Extensibility
A complement to the flexibility conversation is the question of scalability. Investigate whether a system is capable of supporting site growth, without requiring you to migrate content to a new system should you need to expand—a time-consuming and potentially costly process. A corollary to scalability is extensibility. In the case of content management systems, this refers to the plug-ins and modules available for adding functionality to your site. Some content management systems offer an array of compatible plug-ins that can deliver a rich, interactive experience for your users.
Licensing
Software licenses are legal instruments that govern the use and distribution of software. These licenses have serious implications long term for issues related to ownership and intellectual property, and should be considered carefully. For example, if you create an application using open source software that is licensed through the GNU GPL, you forfeit the ability to patent that code or restrict future access to it (in effect making it proprietary). So a GPL-licensed CMS won't work for a company that wants to monetize its secret code.

Find more tips and tricks for evaluating CMS platforms by exploring blog posts, whitepapers and more on our content management software resource page. For comparisons of the best CMS software, download one of Business-Software.com's exclusive Top 10 CMS Software reports.