Let's Talk Jitbit: Behind the Software with Founder Alex Yumashev
Jitbit is a small company with a big customer base. A Help Desk software provider, Jitbit counts Intel, Chevron, Philips, Siemens, and Vodafone among their 500+ customers. We sat down with founder Alex Yumashev to learn the secret of his success, and to understand how Jitbit can help companies both small and large supercharge their help desk team.

About the Company

WEBSITE: JitBit.com
FOUNDED: 2005
LOCATION: London, UK
What is your company's mission?
Both me and my co-founder have customer-support background (we were software engineers in a bank), and looking at all the unbelievably ugly tools people used to provide tech-support, we had no choice but to create a help desk app of our own. And since "Jitbit Help Desk" is now our flagship product, I guess our mission is to build an incredibly easy help desk software app that will keep both customers AND support reps happy.
How was your company founded? What inspired you to establish it?
You could say it was the right place at the right time. I wrote a small Windows app just for fun and one of my co-workers said, "Why don't you release this as shareware? I know a guy who made millions like that!" At the same time I was working on a shopping cart software solution with a friend of mine – credit-card integration, online transactions – so I thought I could test my shopping cart with this shareware. Five months later I found myself in the middle of a software business.
I had always wanted to start something on my own. In fact, I started a number of businesses before Jitbit: an indie music label, a sound recording studio (music is my second passion after hacking). All of them failed, so I figured, since I love coding, computers and, heck, I'm a CS graduate – founding a software company was the way to go.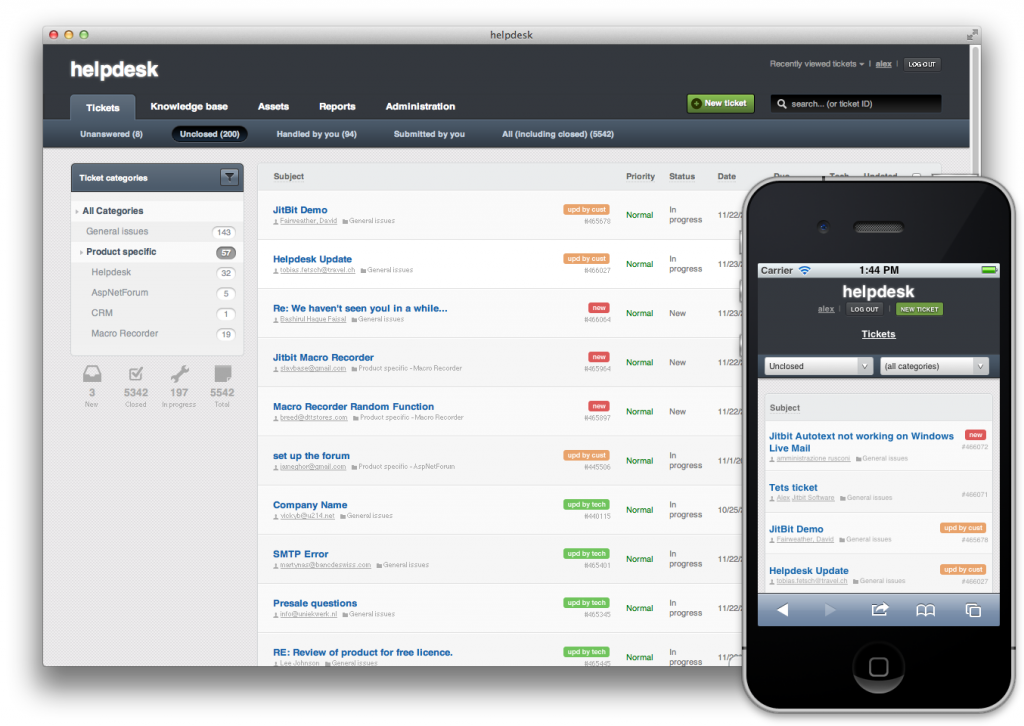 What do you do differently?
We never took any outside funding. We are funded by our customers and this makes them the only people we have to please. So we never add any features without talking to our customers. In fact, we love killing features, instead of adding them. We also like being honest with customers and prospects. For instance, when we need to raise the prices, we simply say, "Hey folks, we moved our whole data center to a new, more expensive location, because hurricane Sandy has shown us some weaknesses. Prices will go up next month, so you'd better buy now…"
How is your company set up: office locations, size of team, customer base?
We have 5 employees working full-time and a bunch of part-time developers. Most of us are based in London, UK. Our designer is in Israel. We also have developers in Seattle and Moscow.
As for the customer base… This depends on the product. Our SaaS help desk application is being used by about 500 companies at the moment. Even more companies buy our "help desk server" edition. Our most well-known desktop tool – the Macro Recorder – is being used by tens of thousands of companies.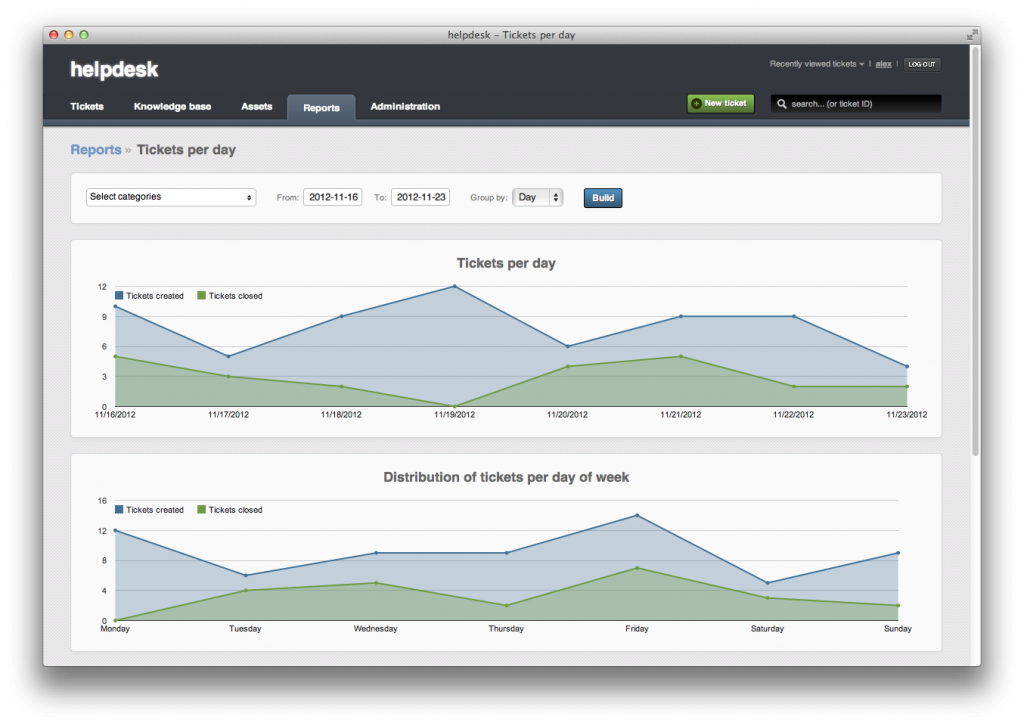 What does your ideal customer look like: size, sales cycle, etc?
Our flagship product – the help desk system – actually fits both small start-ups with 1-2 support people answering tickets using a smartphone, and big companies that need Active Directory integration, SLA-rules, asset-tracking and other "enterprisey" stuff. But basically, if your company has a customer support team, let them try our tool.
Where is the segment you operate in headed? Where do you see it in 5 years?
Lots of people will move to SaaS. Not just in our segment, but in all kinds of B2B areas. Even the most "conservative" customers – big corporations, healthcare organizations, etc. – have started moving towards web-based SaaS apps. "SaaS" is no longer just a buzzword.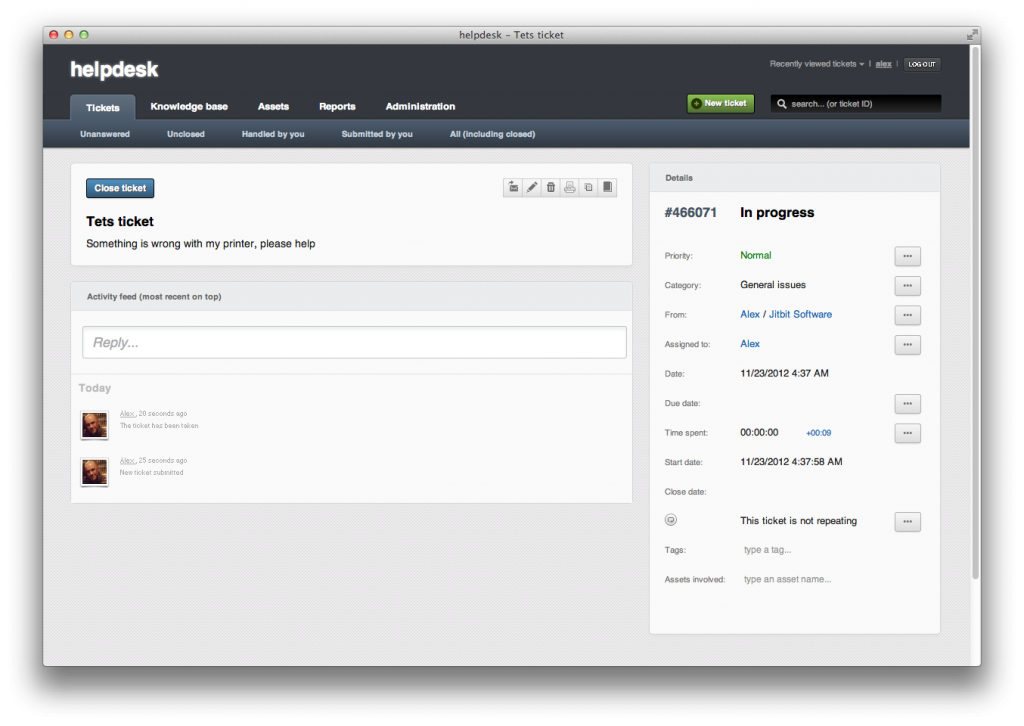 What challenges do you see in your segment? How can businesses overcome them?
The biggest challenge is the outdated rules and policies in some big companies and governmental organizations, or in their IT departments to be precise. Some people just don't like their data to be hosted outside their office. They think their office is more secure than the Amazon's cloud data center. It's fine. They'll get there.
What is the most exciting thing about your software for you personally?
The UI-design.
Who are the most interesting people/companies in your market segment right now and why (besides yourself)?
I personally like HelpSpot, a help desk app as well. They're small, agile and have a nice product.

Learn more about Jitbit and other help desk software by downloading our free Top 10 Help Desk Software comparison report, or browse top help desk platforms and other customer service solutions on our Customer Service Software resource center page.