Zendesk for Web-based Help Desk Software

Founded in 2007 in Copenhagen, Denmark, Zendesk began attracting customers and accolades in a few short years since its launch thanks to the product's cloud-based approach and its extensive yet easy-to-use functionality.
What makes Zendesk an enterprise software company to watch?
Zendesk is built with features that go beyond simple help desk tools to enable organizations to deliver better customer service. Standard help desk features such as ticket management, reporting and analytics, self-service support, and multi-channel support are all included in Zendesk and accessible via an intuitive and elegant interface.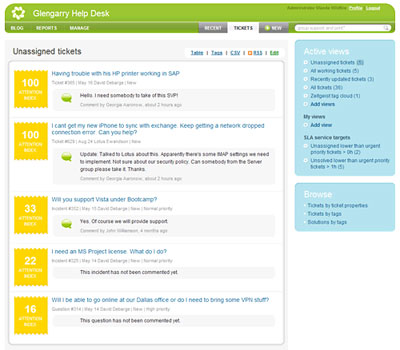 But, Zendesk differentiates itself from other help desk solutions in the marketplace by providing mobile apps that give support agents the ability to view, edit, and manage tickets from anywhere and at anytime. Zendesk mobile apps are available on all the major mobile platforms, including iPhone, Android, BlackBerry, and Windows Phone.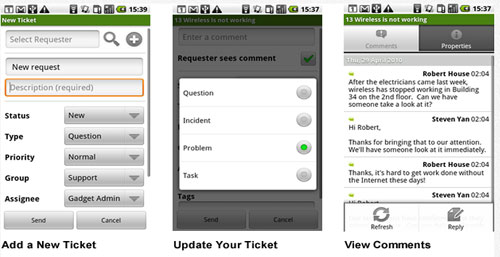 In addition to mobile support, Zendesk also provides features that enable agents to extend their reach and service to customers in popular social media networks. Social media has transformed the way in which companies deliver customer service; Zendesk enables organizations to harness the engagement power of social media networks like Facebook and Twitter to interact with their customers and provide support.
Zendesk for Facebook is easy to set up and allows organizations to monitor their company Facebook wall posts to respond to customer inquiries and issues. All comments are aggregated into tickets and stored in the Zendesk system, giving agents the ability to respond without needing to log into Facebook.
With Zendesk for Twitter, companies can turn tweets into tickets to improve response times to customer support issues. Zendesk for Twitter also allows companies to search and monitor relevant Tweets and supports Twitter clients such as TweetDeck, HootSuite, and others.
Zendesk offers extensive mobile and social media capabilities to help companies reach their customers in a variety of channels. In addition, Zendesk also provides support for its own customers by providing an active community to access tutorials and webinars, participate in forums, submit requests, or give feedback. Zendesk incorporates this user feedback into future iterations of its product, ensuring that the solution is built with the features needed most by its customer base.
Zendesk is delivered with multiple pricing options, with the Starter edition costing $20 per year for up to 3 agents. Zendesk also offers a free 30-day trial.
Zendesk's easy-to-use interface, cloud-based deployment, comprehensive functionality, and mobile and social support make this solution a standout in the help desk software segment.
Looking for more information on top help desk software solutions? Check out our customer service research center page for blog posts and reviews of the top help desk software products. To find the best solution for your business, compare help desk software in our Top 10 Help Desk Software report.