Lessons Learned the Hard Way: Do We Learn From Our Mistakes?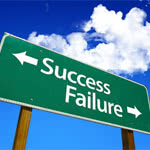 People learn best from failure. It drives lessons home like nothing else.
Here is an email from a reader:
From: **** [mailto:****]
Sent: April 16, 2013 6:33 PM
To: alex@appsconsultant.com
Subject: Building a Centralized Architecture

Dear Alex,

Pursuant to our telephone conversation today, I did some internal research and we are mostly an Oracle ERP,EPM, (back office applications) with Microsoft and Linux OS, and SalesForce as our CRM. Our companies strategy changed to a more centralized vision, mostly because some big IT projects being executed by us the business went really bad.

The following products: finance, procurement, hrms functionalities, were not functioning for days.

Top management reacted and shutdown these initiatives. The cost was many millions but an excellent lesson learned for all of us.

Top 4 points: 1- We hired the wrong consultants friendships with management existed that flawed results 2- Groupthink no one dared to challenge status quo, all of us did not foster diverse thinking 3- Project management provided too much of a rosy picture on status reports. 4- Fingerpointing existed and we lacked project members having the walk the talk attitude.

We had to rollback to our previous systems, and then the project was stopped.

My question, we are looking to purchase an architecture methodology mostly to help the organizations grow from our slip-ups we are starting with our SOA approach, governance and SOA operations.

We are looking at Zachman, Gartners, Oracle or TOGAF. Can you provide us your viewpoint on which methodology would you use knowing abit our environment and company.

Regards,

****
[Received approval to share this article from the reader.]
The lessons learned for all of us are, in my view, as follows:
Sometimes you think you are so good and so far ahead of the curve that you fall right off the edge.
When a project is obviously doomed to failure, get out sooner rather than later.
A square peg in a round hole won't fit any better as time goes on. Problems that go un-addressed will only get worse, not better, over time.
Here's my top 10 advice for enterprise project environments where high stakes are involved:
Hire to elevate knowledge
Stick to the facts always decide with data
Respect your team and make it fun
Listen, learn and execute
Try simplicity every time – while it may sound easy, it's the hardest thing to practice and will force you to get creative every time
Avoid buzzwords
Forego your ego
Walk the talk
Enthusiasm is always infectious
Never give up, nothing is impossible
My view on the SOA Architecture Methodology question
Often the most difficult and important task that any corporation must perform is to select and implement an all-encompassing architecture methodology.
My view on all 4 architecture methodologies mentioned above (Zachman, TOGAF, Gartner and Oracle) offers a sound basis to build your company architecture methodology. The only tip 'never take it as is always customize it to your corporation's culture'.
In this case the corporation is in 10 countries and has revenues of about 130 million dollars. In my view they should go with Oracle's Methodology since they're back office applications are 90 percent Oracle based and it was given to them for free. By the way the Oracle architecture methodology in my view is inspired by the TOGAF Methodology.
When it comes to OUM (Oracles Unified Method) The SOA core workflow view answers their requirements .The SOA Workflow View is used to help organizations to execute projects within a SOA environment .
Here is an overall diagram: OUM Methodology – SOA Core Workflow View: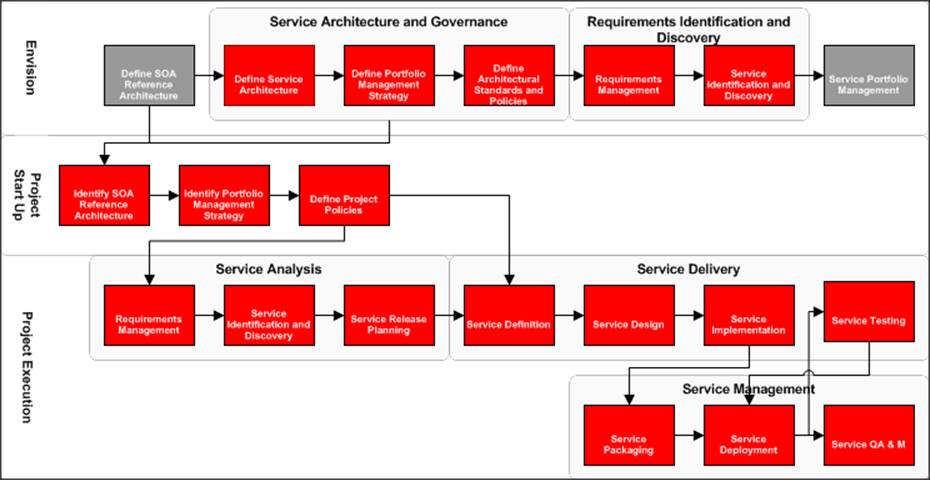 Overall, my view is that starting an enterprise project is not like everything else. Nothing important is all that easy. Work hard, Learn from mistakes, Be Optimistic, Try again and Face your fears.
As per SOA methodology, reflect on your corporation's culture and take into consideration the internal decision making process and vision as per vendor neutrality.
Like always share your thoughts and experiences.
Read more about OUM, or compare Oracle to other ERP systems in our free Top 20 ERP Software Report.