Let's Talk Liferay: Behind the Software with CMO Paul Hinz
Liferay has always defined itself as an enterprise portal software company free from VC funding. As a result, Liferay exudes a rich, vibrant sense of freedom. Without stakeholders, Liferay serves as a "ray of life," cultivating a rich office culture that encourages developers to become philanthropists, travel, and provide relief to devastating natural disasters.
We had the pleasure of speaking to Liferay CMO Paul Hinz about Liferay's accomplishments, both on its CMS platform and within its open source community.
How did Liferay begin and evolve into the enterprise portal platform it is today?
About the Company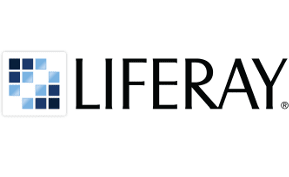 WEBSITE: www.liferay.com
LAUNCHED: 2004
LOCATION: Diamond Bar, California
The main founder, Brian Chan, started Liferay as a software project to build a website for his church. Instead of building the website from scratch, he built a framework, which grew quickly in open source. From that, he started a consulting business. Using that framework as a concept for several years, he turned it into a full company in 2004. Brian still focused on consulting to provide training courses. But around 2008, he switched to the Enterprise Edition as opposed to Community Edition. Now we're actually selling software.
We have no external funding at all. We've been very successful at that and we have about 500 to 550 employees and 14 offices worldwide.
What allowed Liferay to go without VC funding? Since you didn't have to please shareholders, how has that benefited your business?
The benefits are two fold: one, we are able to make decisions. There's less overhead and workload because we don't have to do the quarterly filing. Two, no funding makes customers comfortable knowing that — hey —  if you have Liferay, we're not going to get bought next year. In fact, Liferay doesn't want to get purchased at all.
There's some VCs calling it a lifestyle company. Liferay is a portal and content management system, maybe even better to say that Liferay is a portal with built-in WCM. So customers see a five-, ten-, twenty-year project lifecycle with us. When we say, "Hey, we're not looking to get bought. We have no VC funding," it gives customers the confidence to say, "Yes. We'll invest to make you a strategic technology in our company."
How we did it: organic growth the whole time. And a good growth strategy on how to achieve growth worldwide. We focused heavily on partnerships and system integrator partnerships. So Liferay became popular, growing to about a million deployments.
"

No funding makes customers comfortable knowing that — hey — if you have Liferay, we're not going to get bought.
We have a nice exponential curve of growth for both downloads and deployments. We focused heavily on building a SI partner certification program so that you could be listed on Liferay.com as an SI partner, showing that you are someone who could be trusted to build with Liferay. To do it successfully, you have to go through our certification process. By doing that we got good SI's to work with our enterprise edition.
So to recap, we only hired up as we had additional revenue. We focused a lot on partners and especially the certification program for SIs.
The public tends to see open source solutions as more community-based software. What does Liferay do to support its community?
Liferay has a commitment to the open source community. The nature of open source is to make sure we continue to be popular. Popularity in open source means several things: you have to be lightweight and you have to be able to move. Other people like things that are popular, so you need to focus on downloads and getting people using your code. Open source developers want to make sure that your stuff is being handled, all documented and completely open standard. So we did all of those things, really making sure that Liferay is built on open standards.
If you know Java, if you know other API's — those are things that you can use at Liferay. You don't have to learn everything new. If you're a Java developer and you know web development, you'll know Liferay well.
And again, we're lightweight. Liferay with all that's in it — a sub content management system, workflow engine, a Wiki server, a blog server and more — together is even now about 200mb. It's quick to download. It starts up and you're running.
Also, the community wants to participate. Either by being the definition of it or the coding of it, they want to be a part of Liferay. We didn't take contributions from everybody because there's all kinds of different styles of code and we're extremely focused on quality. The code has to be very polished, which makes allowing contributions difficult. But we made a real focus on it two years ago to put team members on the incoming code branches and begin working with developers.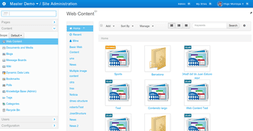 Liferay's administrative control panel easily and dynamically allows users to search and sort content.
We also have special project teams. So if a Liferay community member wishes to participate, he can be part of the Localization Team where there's multiple people joined together to be a part of Liferay.
There's also a security team that can test the product for security holds that they can then internally report for us to fix. Liferay has been good to allow really smart senior community members out there to participate in a big way.
And last, from Liferay.org you can also click and look at the ideation engine. We want to allow the community to share ideas and also rate other people's ideas. And just like on Dig, if a bunch of people like a specific idea it bubbles up to the top. Then our product management will evaluate everything and select the top ideas. This allows the community to get their voices heard.
Because Liferay is also known for its contributions to the greater good, what does Liferay do for charitable causes?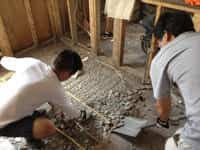 One of Liferay's many volunteer field trips: disaster relief after Japan tsunami.
Liferay has a really strong charitable aspect. It's one of the reasons why we did not go public or took any VC funding. The founders have decided that one of the main reasons for the existence of Liferay is to contribute back financially into the community and not just in the open source community. This is for all community in general.
The Liferay Foundation's goal has nothing to do with software. The Foundation contributed to multiple types of events like national disasters like the recent hurricane in the Philippines. Liferay matched dollar for dollar the contributions by Liferay employees and their friends and family.
Liferay provides not only funds through the Liferay Foundation — they also do good work by using the development team to do free services. So with Liferay, there's a lot of web development expertise, allowing them to help those like World Impact, by developing their web infrastructure. We give people training in Liferay, and that provides those people a skill to find work. But the strong foundation is part of Liferay.
We also have employee incentive programs. Liferay employees can have one additional week of paid time off per year for volunteer work. And Liferay matches a substantial amount of employee contributions with other charities.
Giving is the core to Liferay's board and founder, and that is why we do not take VC funding and it's why Liferay is not looking to get acquired.
Since mobile seems to be such a big topic in just about any software segment, how does the mobile revolution affect Liferay and portals?
Liferay has a very interesting mobile twist that we just discovered.
We don't say we are a web content management system; we are a portal with a web content management system built into it. You could turn it upside down and say, "Well, a web content management with a portal framework," but there's something significant about the other way. When you're thinking web content management you're classically thinking about delivering web content through a team of people where you'd have content approvers and content editors. You have workflows associated with that.
You can also develop applications. If you're thinking of a website or of a web application, it's more than just web content. It is web applications side-by-side with web content.
So now we think about that with mobile. A lot of people are doing mobile. Out of the box, Liferay is mobile responsive.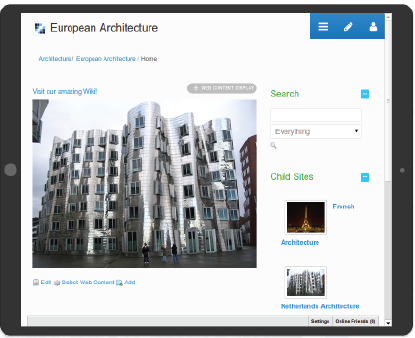 Liferay-powered sites display intuitively on both mobile and desktop devices.
Inside our developer tools, we also give you previews on different device types. Now, I built this page. Let me see what it looks like on an iPhone. Okay. And it's all integrated. Many think mobile development means a website that works on mobile devices. But many others are discovering the differences in how people experience devices. It can be customized using the services that are coming from Liferay.
We actually did this recently at our Liferay conference. It was Liferay Symposium North America, where we set up our own website on Liferay.com for the conference. With your mobile device, you could schedule, download papers and justify attendance to your boss. You could sign up and pay through our website, plus see bios of the speakers. The mobile app we developed for the conference also had a geomap, so you could minutely see where other people were in the conference rooms through an internal map of the hotel. Each person had a dot that followed him as he walked. You could even search for somebody's name and the app would highlight his location.
We think this means that people are going to use portals in the future, not just for building websites, but also for building mobile apps that don't have a desktop site at all.
What can the community look forward to in 2014 for Liferay overall, just this year?
The big focus this year is on content modularity — the idea that you can build a website or a web page out of applications. Liferay and other software developers can build apps and put them into our marketplace so anybody using Liferay can download it.
Liferay portal is like an iPhone and our marketplace is like the app store. The functionality and the capability of your iPhone is based on what apps you have installed. If you want to build a sales portal, you should go to our marketplace and find that module.
In 2014, Liferay's apps and modules are going to grow extensively. Even though Liferay is only 200-some megabites, sometimes that's still considered big, especially for PHP developers. But we're moving towards OSGI. The idea is that you download an SGI core, and then you could download the modules you want. The marketplace will grow in the number and types of apps it offers. Liferay users are going to love the new UI.
Want more CMS? Check out our Top 10 CMS report, where we compare the best CMS software in the industry on pricing, features, delivery model and more. For additional quality reading material, visit Business-Software.com's CMS resource page.