Local Tech Series: Atlanta, GA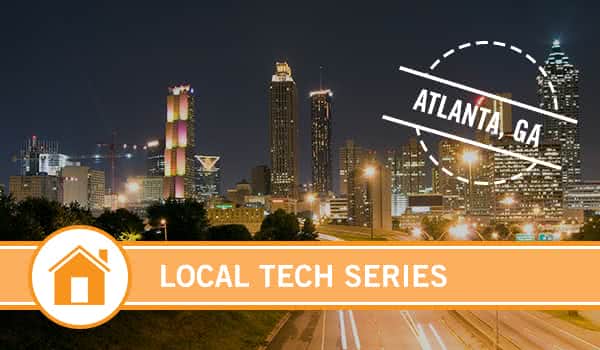 When it comes to tech hub cities, some are more well-known than others, which is why it's not really a huge surprise to see Atlanta make various 'best places for tech' lists. However, it wasn't too long ago that the city's general investor atmosphere tended to prefer businesses where profit and success were practically guaranteed. Over the last couple of years, that attitude has shifted towards taking more chances on startup-type-companies, landing Atlanta with their very own Silicon Valley moniker: the Silicon Valley of the South.
Touched by an Angel
A big part of why Atlanta was able to make this change is due to what are known as 'Angel Investors' – business-savvy (and let's face it, wealthy) individuals with interests in providing funding to startup and early stage businesses. According to Fundivo, 2015 saw startups getting 28% of the year's Angel Investments, with 45% going to early-stage companies. With that kind of support, it's no wonder tech hubs like Atlanta have been able to develop some fairly awesome companies.
AssureSign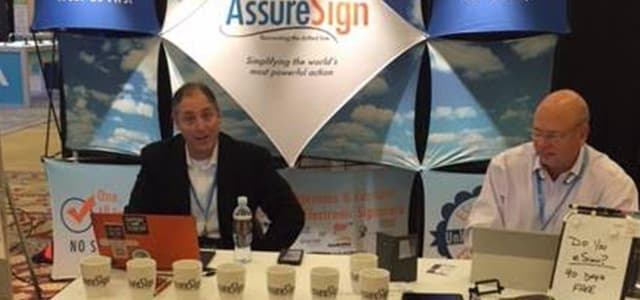 Via AssureSign Facebook page
Who: AssureSign
What: e-Signature Software
How: For as long as people have done business with each other, they've a.) required written and signed permission to execute actions and b.) have continually worked to simplify the process. What AssureSign brings to the table is a far cry from fax machines, and even further from the days of running through the street in a heated panic, chasing the signature you need before the banks close or the deadline passes.
Something Cool: AssureSign makes sure you can access all your documents from wherever you are, including on mobile devices. Important actions like confirmation of signatures and referencing of contract terms can be done on a (basically) moment's notice, allowing business to move forward as quickly as they need to.
SoftWear Automation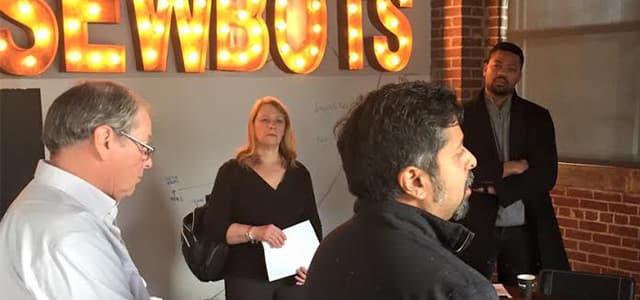 Via SoftWear Automation Facebook page
Who: SoftWear Automation
What: Textile manufacturing
How: Robots. Seriously.
At first glance, the words 'textile manufacturing' hardly seem tech-related at all. Robots, however, are a different story. What SoftWear Automation has accomplished is the development of two sewing robots known as ASM (Automatic Sewing Machine) and Lowry, both optimized for different sewing functions. Additionally, SoftWear Automation has developed complementary pieces of technology called budgers, ThreadVision and QuailSight to enable their robots to get the job done. How all these things work is beyond me, but the future is now and that means robots make our clothes.
Something Cool: See above (ie the part where they do this with robots)
Teledini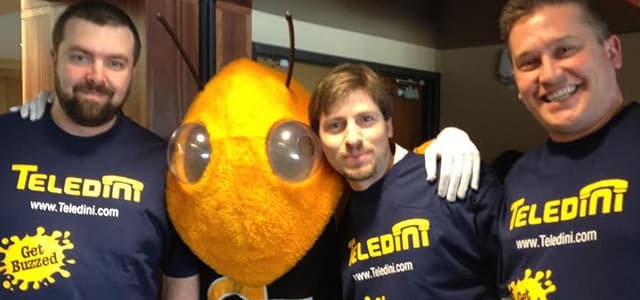 Via Teledini Facebook page
Who: Teledini
What: Customer Engagement
How: Seeing as how nearly every functioning business has a web presence these days, 'conversion' is the universal Name-of-the-Game. Built to be an omni-channel tool, Teledini sets companies up to engage their target audience in the most effective way possible and across multiple venues.
Something Cool: Teledini comes with a set-up known as the Decision Engine, a function that lets you route customer contact to different 'routing teams'. This way, companies can be sure to handle customer issues via chat, email, forum or whatever channel the customer is most comfortable with.
Kevy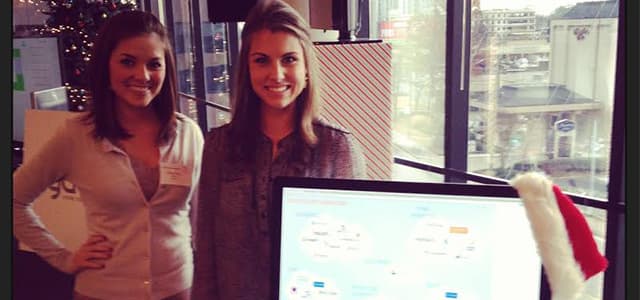 Via Kevy Facebook page
Who: Kevy
What: Online Marketing
How: So much of what makes a consumer complete the sales cycle depends on trust, which means a lot of a company's energy focuses on building that trust. With this in mind, Kevy helps companies build an online environment that fosters that trust, from making sure a site is branded consistently to providing shopping cart reminder tools. All this is in a combined effort to engage a customer appropriately and to turn that casual, online window shopper into a buyer
Something Cool: A common promotional sales tactic involves coupons, but if that coupon becomes too widely spread, you can lose the benefit of creating the coupon in the first place. Kevy lets you create and distribute single-use coupons, allowing you to capture the sale without sacrificing too much on the discount.
Insightpool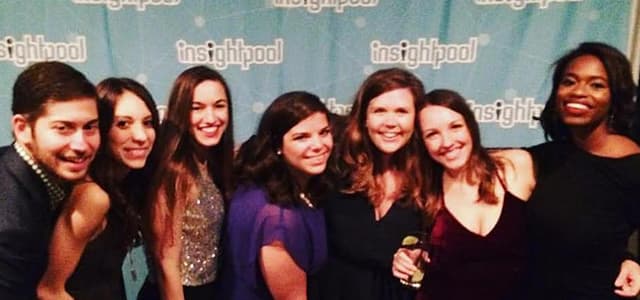 Via Insightpool Facebook page
Who: Insightpool
What: Influencer Marketing
How: Insightpool comes to the table with the mentality that influencer marketing is a.) beneficial and b.) usually done wrong. Using social insights to drive decisions, the platform helps companies determine not only the right audiences to target, but how to target them as well.
Something Cool: The platform is not all Insightpool has to offer. The company also has a pretty extensive blog that provides a lot of key information on marketing intelligently.
A Not-So-Hidden Gem
The tricky thing about the tech world is that it's not always common knowledge where the hubs are. There are probably more secret tech cities than there are well-known ones, but let's face it, sometimes the big ones need some attention too. Atlanta has a lot going for it, so it only makes sense that the city gets to add 'tech genius' to the list. And in case the city calls to the entrepreneur in you, Atlanta has lists of Angel Investors waiting to hear your elevator pitch.
Photo courtesy of Wikimedia
Starting a business takes more than gumption and elbow grease. Download our free report on the Top 10 Lead Management Software to give yourself an advantage over your competition.