MFT: A Smarter Way to Send Large Data Files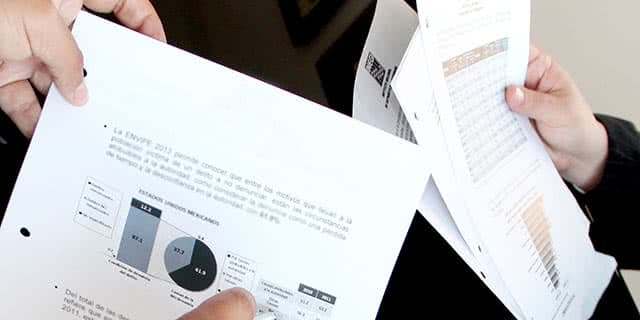 Does your business face problems while sharing large data files? You're not alone, which is why we are here to help. Exchanging large data files in structured & unstructured file formats is a significant challenge for businesses, but it is not a new problem. Solving this part can help businesses deliver services faster and build sustainable relations with partners.
On the daily, we share several gigabytes of personal data with the help of cloud-based applications. However, sharing business data is difficult considering where the data resides, so it requires more security and protection. Many large file-sharing solutions are available but most of them are cumbersome to use or don't provide a secure pathway for data exchange.
Why is it Hard to Share Large Files?
Here is a quick rundown of common issues business face when trying to share large files:
Enterprises use inefficient methods to share data which are costly and cumbersome.
Lengthy scripts of code need to be developed for defining business rules and data interchange flows.
Safeguarding business-critical data requires more effort and resources.
Batch processing of multi-GB data is error-prone, resource intensive and cumbersome.
Archaic Solutions for Sending Large Files
In the good old days, the process of sharing data only had a few options. For example, you copied data to a disc and then sent it to partners. After some time, companies started using emails for data sharing. This required dividing data into smaller, multiple parts, that were zipped and sent through email.
Then came cloud-based solutions like Google Drive, Box, Dropbox, etc. Things began to change when Fire Transfer Protocol (FTP) based solutions arrived, simplifying file sharing to an extent. Nevertheless, all these solutions have become yesterday's technologies and not technically feasible for large data sharing. Organizations using FTP realized they are just not solving the problem efficiently enough.
Hidden Pangs of FTP
FTP has its own set of problems, and a fair share of them come from the data security side. FTP solutions are susceptible to several threat attacks like Brute Force, Bounce, Packet Capture, etc. An MFT solution effectively addresses these issues by safeguarding information from threat actors with encryption.
Another disadvantage with FTP is that it doesn't include features for managing policies and data governance. That's why adhering to compliances and regulations becomes a tricky operational challenge with FTP. Moreover, FTP solution has a size limit of only 2GB files. This protocol doesn't allow users to run parallel data transfers to multiple users. Enterprises looking for large file data ingestion and processing needs should not refer this protocol.
Lastly, an FTP server requires an FTP client which can be too cumbersome and hard to use. Installing and operating this client requires skilled developer support.
MFT for Sending Large Files for B2B Transactions
Enterprises found answers to all their large file sharing needs in Managed File Transfer (MFT). MFT is a governable, accelerated file transfer approach that ensures secure transfer of data in any network. It allows workforces to collaborate and share mission-critical information like medical records, employees or personal information, payroll information, CAD drawings, research data, etc. Unlike ad-hoc alternatives, MFT supports multiple protocols and formats of data used by trading partners.
Business-oriented dashboards provide a clear view of who owns the data and where it is transferred. This makes conducting audits and compliances much easier. Also, organizations can restructure IT to become scalable, nimble and easy to work with.
Moreover, MFT protocol provides more control to teams over file transfers. With this, development teams can define permissions and configure controls with the help of a centralized web dashboard. Not to mention, users can manage file transfers within the firewall or with third-parties. They can also monitor file transfer activity and generate detailed domain logs for reporting.
MFT gives the unique advantage of automating many tasks like scheduling file transfers, setting initiating event-driven actions and sending notifications. This protocol also integrates with other enterprise systems in smooth and efficient ways. Therefore, users get more efficient options for their file transfers.
MFT has changed the way enterprises interchange business data, and this approach continues to evolve considerably. The newest approach in MFT is an IT-guided social approach, and it is a significant leap in the MFT trend. This breakthrough approach makes it possible for business users to configure data integration flows. Businesses can seamlessly exchange data without any disruption and save a lot of time and money in the long run.
Photo courtesy of Pexels user Pixabay