Mobile Business Apps: Review of Lemon App for Receipt Tracking and Expense Reporting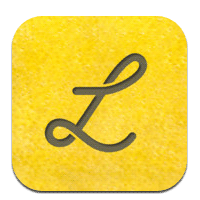 Ever looked at your pile of receipts and wondered what the heck you're supposed to do about it? Lemon.com aims to help you with their cloud-based receipt and expense tracker for iOS and Android devices. Offering both free and paid services, Lemon.com gives you the tools you need to scan and upload your receipts, helping you to better organize your expenses.
Review of Lemon App: Getting Started
Lemon.com is more than just a place to store your receipts, however, as evidenced by their reporting features. Every small business has expenses they need to track, and sometimes that's the hardest part of keeping your finances organized. With Lemon.com, all you need to do is link your business credit card to your Lemon.com account, snap a picture of your receipt, and they take care of the rest. At the end of the year, all your expenses are ready for tax time, thus saving you and your accountant a ton of headaches. With the option to link several credit cards to your account, you can also be sure to keep your personal and business expenses separate when it comes time to generate reports.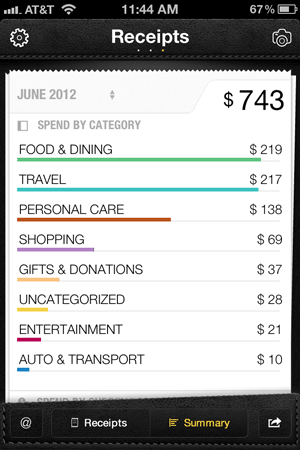 Additionally, you're not limited to paper receipts; Lemon provides you with an @lemon.com email address so that you can also forward electronic receipts from your inbox to your Lemon.com account, and the data is uploaded automatically. Your @lemon.com email address is also really handy for signing up for things that you know you'll get a ton of spam from.
Review of Lemon App: Ease of Use and Functionality
The app is a teeny bit buggy, but Lemon is constantly tweaking and updating it, so bugs do get fixed on a regular basis. Adding your credit cards is pretty simple, just take a picture of the front and back and the information is uploaded to Lemon.com. I think that they plan on adding some kind of functionality in the future where you can make purchases through the Lemon app using your saved credit card information, which would expand the functionality of the app a great deal, making it integral to your small business financial operations.
Viewing your spending and receipts is also intuitive and simple. The Lemon app has a considerably large number of tags and color-coded categories that makes monitoring your expenses not only easy to do, but also visually attractive. You might even have fun looking at your finances when using this app. The only real issue that I have with the app is the way that your @lemon.com inbox works–it just doesn't feel very user friendly and it's not even half as attractive as the iPhone's native Mail app.
Review of Lemon App: Online Dashboard
The online dashboard looks very similar to the app, which makes it pretty easy to navigate. If you don't like editing your receipts on the app, then you can do so easily here, as well as add receipts manually too. Navigating and managing your Lemon.com inbox is also much easier through the online dashboard than with the app.
Review of Lemon App: Overall
While their free service is obviously more beneficial for individuals, they do have a paid account for business purposes, which includes custom reports, line item listing for receipts, faster receipt processing, receipt exporting, and the ability to add up to 5 users. You can find a breakdown of their features and pricing here. It's an extremely affordable and useful expense tracking service, especially for those of us who love to use our smartphones for everything.
Lemon does have to compete with quite a few expense tracking services out there, such as Expensify, Shoebox.com, and Keebo. All three of these solutions offer reporting in addition to receipt tracking, and Expensify even syncs with QuickBooks. However, for those of you using Expensify already, Lemon.com can export and import data from your Expensify account, as well as Evernote and Box if you're conscientious about backing up your data.

Find more information on the Lemon app (since acquired by LifeLock and renamed as LifeLock Wallet app) and other expense management tools by downloading our free comparison report of the leading expense management solutions.