New Ventures, Radical Innovation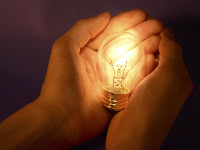 I was recently asked some good questions by a corporate innovator, who is looking into corporate business plan competitions and how to work with new ventures. You can read her questions below where I also give my brief responses. It would be great if you can chip in with some insights as well.
First, her introductory note, which went like this "When companies invest in innovative ideas as a result of a competition or the like, they get to a point where they need to fund the ideas. I see many companies are allocating an "innovation" budget up front, which is clever. When you don't have this though, it can be tricky. My questions are however about resources."
Here they come:
Q: Will most companies use those funds to hire external people to work on the innovative ideas that were proposed by their internal staff or will they allow their staff to create a team around their idea and run with it?
A: This will most often be a mix although I definitely hope the companies will keep a strong focus on their internal resources. You need external perspectives and you should definitely also consider an open innovation / external partnership approach early on, but the key to success is for your own people to be given the right framework and conditions for them to succeed. Given their knowledge of your business and industry, they should also be best prepared for taking the ideas forward. Here it would make sense for your company to develop people pools as well as ideas/project pools.
Q: In the latter case (which IMHO would be preferable), how do you then manage the interruption of work this is causing to the normal pipeline?
Often the innovators are some of your most valuable (and busiest) resources and can have a pretty busy agenda. And how do you get executive staff to agree to 'let-go' of those resources while they work on innovation?
A: You can only manage this disruption if you already have a process in place for this. As you rightfully point out, these people tend to some of the best employees and they are badly needed in their day jobs. Even though, you "only" ask them to work on the innovation projects on top of their day jobs for a shorter period of time, there is no doubt where their passion will be. Being able to work on your own project is just attractive.
This also results in many managers or even executives being obstacles to this. They need these good people to get their own jobs done and thus they will be inclined not to allow these resources to participate in such innovation projects.
You need to get the executives involved early on as you create a process in which you can force these executives to get their own skin into the game and solve organizational run-ins in your favor.
Q: How do you avoid innovation being too disruptive for the current business?
It is not clear to me how you can internally fund initiatives like this, especially if the team you need to form is composed of members from different groups.
A: The key here is to set up some kind of arms-length structure. How new ventures work are completely different from how the established corporate business units work and they can be disruptive to each other. You need to guard them from each other.
Of course, you also need to make sure how "radical" you want to go with your new ventures. This should be aligned in your innovation strategy. Here I like to think in terms of two options; one is to go to the adjacencies of your core and build new business opportunities here and the other is to all the way into completely new markets or industries.
When it comes to radical innovation, it is important to notice that you can't plan for this. You can only create the right framework and conditions for this to happen and then adapt as needed.