Behind the Software Q&A with Percussion CEO Deidre Diamond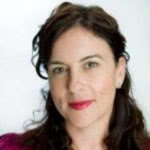 Whether you're in Marketing, IT, or Web Development; you're most likely struggling with how to get fresh content to the web often and fast. For our Q&A with Percussion, we talked to president and CEO Deidre Diamond about how the company is using its ten years as a vendor of web content management to transform the way content management is delivered. Percussion Software has used its decoupled architecture to create the concept of separating content from code so that businesses can react powerfully to the web rate of change.
About the Company

WEBSITE: www.percussion.com
LAUNCHED: 1994
LOCATION: Woburn, MA
CUSTOMERS: U.S. Department of Health & Human Services, Virginia Tech, Wells Fargo
You guys have been around for a while, so give an outline of how Percussion got started.
Percussion was founded in 1994 by Barry Reynolds. He wanted to branch out and start his own organization. At the time Lotus Notes was a very hot platform, so when Barry first opened Percussion he was developing Lotus Notes add-on tools. Those did very, very well until, as we all know, Lotus Notes stopped doing well. When that was happening around the early 2000s it was an easy transition for our product platform since we were selling Notrix, a really nice document management-type product. So we moved into content management and then web content management and we've been servicing that segment for eleven years now.
How did you guys eventually transition into working on Percussion CMS?
With 10 years of experience comes knowledge, and what ended up happening is that four years ago the board of directors really looked at the company and said, "Wow, you know, we used to be a software company providing tools that are easy to use, simple and fast. Now we're this big, service-heavy development organization." They were able to see the web rate of change that Google was creating and they knew that the cost and complexity of a development platform servicing an agile business marketing function was short-lived; particularly for the mid-market and small enterprise.
Percussion CMS is the child of the business problem the directors saw. Percussion's CMS is web content management delivered like an application that is very scale-able and highly secure. It's hard for people imagine web content management being simple and yet that's what Percussion has been able to create. It's simple because there is no custom code in the implementation and thus out of the box means that from day one after purchase the customer receives the install. The install is full product that encompasses a universal scalable user interface, workflow, roles and permissions, secure sections, design capabilities, and a site importer feature for migration of information architecture. This means marketing and communications specialists can own the web content management system without having .Net, Java, or PHP skill on their team. The slogan we like to use is "owned by marketing and loved by technologists." Traditionally, Technologists have been seen as part of the problem; the bottleneck if you will. With Percussion CMS IT and web developers can integrate any application by using restful APIs and therefor spend their time writing strategic business applications as opposed to supporting the day to day marketing functions of a WCM.
Percussion describes their CMS as the industry's only truly decoupled WCM development platform. Just what entails a decoupled WCM platform?
Just to be clear, Percussion CMS isn't a platform or a development platform, it's a product. We built Percussion CMS based on our ten years of experience with our CM System development platform. Both products are decoupled and what decoupled means is that it sits behind your firewall and isn't attached to your web server.
Percussion's architecture provides the flexibility to consolidate or distribute system components depending on the needs of the organization. Percussion application is 3-tier architecture (application tier, database server, and web tier) which can be distributed across multiple servers to provide multiple levels of security and service efficiencies. Customers typically deploy their webserver separately in a DMZ zone, with additional security measures. Sites are then published via secure FTP from Percussion product to the website/DMZ. This configuration ensures that organizations can employ multiple levels of security between the public internet and the source content, while supporting many deployment options. Decoupled architecture isn't something a lot of other vendors in this space are offering.
I would say about 10 percent of the vendors out there are decoupled; if you Google Content Management you come up with 1,200 results. There needs to be no further proof that content management has not become a product than the sheer fact that 1,200 content management systems come up under a web search.
By your description it seems like an intuitive feature to have as part of any WCM product. Why do you suppose the rest of the industry is lagging behind?
I think that parts of the industry are older vendors, and this type of change in strategy and product is extremely difficult to accomplish. I think newer vendors are seeking to bridge the gap between a development platform and a product and yet haven't fully been able to deliver content management like Percussion thus far. Lots of money has been exchanged in this business. Lots of companies have been bought and the software they created has stayed stagnant or end-of-lifed. Vignette or Interwoven or RedDot, are examples of this. An analyst said to me recently that everybody in the web content management space wants to do what Percussion is doing, but nobody has the guts to do it because it's a massive strategic business change.
One of the first things that struck me about Percussion CMS was the user interface, which your site describes as an "Apple-esque design." Was that kind of user experience an objective you had from the get-go or something that came further down the line with more experience?
The user interface was absolutely a strategic focus from the beginning. Again being that the market was moving towards websites being strategic revenue generating regardless of vertical we knew that our user interface had to resemble modern easy applications that businesses and their employees were using daily.
Are there any specific types of companies or enterprises you target with Percussion CMS?
We have customers in all verticals, to include Federal Government. Everyone needs their web content management system to be easy to use, flexible, secure and scalable, right? So we don't necessarily focus on a vertical, we service them all. In terms of size of an organization, currently we really believe that the midmarket has no solution that's affordable, so we're targeting that group of companies from an outgoing sales perspective. The large enterprise calls us because they know us based on our tenure servicing this industry. 90 percent of the midmarket is on a homegrown system. They haven't ventured into the commercial space because they simply can't afford it. We talk to them all day long and the average selling price of a go-live for, say, the midmarket, is $250,000 with a development platform by the time you buy the licenses, pay for the implementation, the content migration and go live. They can't afford it. Our success in helping these organizations is creating a buzz.
How has the WCM industry changed since the early 2000s and how has Percussion changed since then?
I'm sure you have seen this, but it's gone from content management to web content management, to ECM, to OCM, and now it's CXM. To me all of these new names represent lipstick on the pig. And the pig being the development platform. I'm two and a half years into web content management. I was at our sister company, Rapid7 as VP of sales prior to coming to Percussion. While I knew what Percussion did because it was a sister company, I certainly never had the time to become an expert in the field, but as I do become an expert what I can tell you is that most people hate their content management system; and change vendors every 3-5 years expecting a different result. I call this the WCM merry go round.
The reality is that customizing implementations for the functions of WCM that are universal to all; means very long cycles of time to value and high cost. Percussion has gone through several phases of transformation over the last two and a half years in order to service the industry with a product. I like change; I'm a startup person. I have done lots of them. I think change keeps people and technology fresh. I'm thankful for the founders vision into the future; just last year Google changed its algorithms around search making consistently fresh content the main formula to getting found. This change supports the vision that we implemented four years ago and the market is thankful for our solution being able to service marketers, communication specialists, IT, and web developers at a low cost and high return in value.
You mentioned Google's algorithm. Your product has SEO tools built in, so how are you helping clients address the new reality of SEO, where the days of gaming the system are quickly going extinct?
Because our interface is so easy to use and there is no need for Java PHP or .NET skills to create templates, create or change workflow, roles and permissions change templates, create or change content, publish content, put up videos, and integrate applications; this in itself is how to participate in the game of SEO and getting found. The operational cost savings of not needing a third party to accomplish the above mentioned tasks; the money saved can be put towards content and strategic application development. In addition Percussion offers unlimited contributors as a part of its licensing model to further support the creation of content that is needed to participate in the SEO game. Marketing needs content and the best way to get more content is to open up your content contributing channel. In order to do this the organization must have a non-technical user interface with workflow, roles and responsibilities that can be changed by the click of a mouse versus code.
Last but not least, Percussion CMS' Dashboard has gadgets for SEO data tracking, data results, and actionable directives to improving ones digital strategy. Our Dashboard is continually growing as marketing tools become available by using restful mashable APIs and by way of Percussion building new gadgets regularly.
What's the biggest challenge you guys are facing currently and how are you addressing it?
Our biggest challenge is knowing where the budgeted projects are in the marketplace. Most organizations turn to their design firms when they have a budgeted project around digital strategy. Percussion is in the beginning states of developing partnerships with these design firms.
Where do you see the WCM industry going in the near future?
Well, it's all mobile now, right? Desktop computers are the past, mobile is the here and now and the future. Video marketing and video support is also gaining traction as a very serious need for organizations to adopt. So while I don't have the answers to what replaces mobile and video what I do have the answers to is how to run a digital strategy and incorporate what's is next on the web without massive development costs with web content management.
Want more on web content management solutions? Download our free Top 10 Web CMS comparison report, or check out our Content Management Research Center for more articles on CMS solutions.