Picking The Right Cloud Productivity Software For Your Business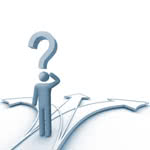 Taking the decision to migrate from a traditional on-premise business productivity suite to an alternative on the cloud is a no-brainer. There are several benefits with choosing a cloud-based productivity software. Unlike the last decade when Microsoft was the de-facto company of choice when picking a productivity suite, today we have multiple choices. This includes suites like MS Office 365 and Google Apps, as well as promising products from companies like Zoho.
Considering that the most-sold benefit of cloud-based system is the cost, it is very much expected that businesses evaluate these various options based on the price as well. But that is something you must avoid. With on-premise traditional productivity software, the concerns are mostly around version compatibility and the features on offer. But with cloud, there are far major ramifications with picking a provider solely based on price.
Data Storage
One of the most critical factors is cloud data storage reliability. With cloud-based software, you no longer have company data on your local servers. Are you sure your provider has all data stored on reliable servers that can be accessed all the time? Is the data stored in a country that guarantees confidentiality and security of your information? What are the firefighting options available in case of data loss? These are questions you didn't have to ask when your company handled data the traditional way. But with a third party server from Google or Microsoft having access to your confidential data, these are concerns that need to be looked at.
One question that you will need the provider to answer who actually owns the data? Does your agreement with the provider specifically state that the data is owned by your business? Does it talk about the people from the provider's establishment who will have access to the data? What about an NDA clause with such representatives from the provider? Ensure that each of this is addressed in the agreement you sign with the provider.
Productivity Software Technical Support
With data stored on remote servers, you are going to have multiple issues that could be addressed only by the provider. Consequently, it becomes imperative for you to pick a provider that has a responsive customer support team in place. No, I am not talking about a support team that will merely take down notes of your issue and "revert in the next 48 hours." You will have to go with a provider that promises instant technical support for regular issues. Unfortunately, this is a difficult parameter to evaluate based on company claims. Third party reviews and experience reports are something to go with.
Having said that, a starting point for this could be the SLAs you have signed with the provider. A Microsoft document notes the following questions that need to be asked to the provider during the evaluation process:
Can your users keep working if the service goes down or if they do not have Internet connectivity?
What are the precise terms of 24/7 phone support?
Does support cover all the services that you use?
Do they regularly test their data center fail-over scenarios and publish their Recovery Time Objective (RTO) and Recovery Point Objective (RPO)?
Do they use tape or real-time back-up systems?
Does their SLA cover all parts of their service?

If you are a business whose employees will be based outside the United States in countries like India, make sure that your provider offers immediate technical phone/email support to these users as well. It is a pain to have simple email queries answered after 24 hours.
App Integration
In a traditional software set-up, you always choose the best mailing software, the best presentation document, etc. However, once you are in the cloud, it is criminal to not have your various business apps integrated. For example, one benefit of Office 365 over Google Apps is the former's ability to integrate the online suite with the traditional desktop system. This is a much more efficient way to collaborate when users are not on the same platform. Speaking of collaboration, the Office 365 migration to SharePoint is as good an alternative as the Google Drive integration offered on Google Apps and so the bottom-line is that you need to evaluate all your business needs with the product features on offer before taking a call.
This is all the more important considering that cloud-based services are not as easily customized as desktop systems. In most instances, providers offer one comprehensive suite as a service to their providers. Since all data resides on the providers' servers, there is very little scope for customization. So if your provider does not offer an app integration with a service that you use, then it may be a hassle for your business. For instance, if your company has taken a business decision to use DropBox for all collaborative purposes, it may be cumbersome as well as commercially unfeasible if your productivity suite does not allow for easy integration to DropBox.
These are just some of the concerns that need to be looked at. But the point is clear – cost and features alone are not to be considered while making a purchasing decision. Cloud computing changes the entire business scenario and hence the repercussions need to be studied at length before picking the right provider.

Want to read more insider tips on software implementation? Browse our entire archive of blog posts on choosing and installing software by visiting the Software Implementation section of the Business-Software.com blog.