4 Standout POS Software Solutions for Small Businesses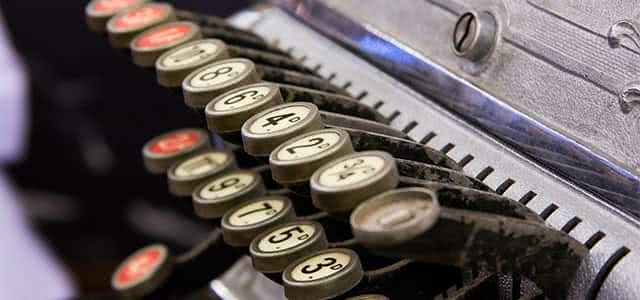 According to an infographic published in 2014 by American Finance Solutions, there are approximately 28 million small businesses in the United States. Those small restaurants, retailers and mom-and-pop shops generate 54 percent of the annual American sales.
Unlike big box stores, small businesses face a unique challenge when it comes to selecting and implementing a point-of-sale (POS) software system. Small business owners are often slammed with higher transaction costs, as their annual sales revenue doesn't warrant a discount from the processing companies. What's more, as a small business owner, it's on you to research and select the best possible solution for your type of business, number of employees and degree of third-party integration.
At Business-Software.com, we understand the value of a quality POS software system — which is why we've compiled four of the industry's best POS software solutions for small businesses in our Small Business Point-of-Sale Software Brawl.

ShopKeep

In 2004, Jason Richelson was the owner of multiple wine stores and markets in Brooklyn, New York. While away on vacation, the server that managed his computer systems and payment processing crashed. The stores had to remain closed until he could find a cloud-based solution built for his type of business. When Jason couldn't find a program that fit his needs, ShopKeep was born.
Built for three primary uses — quick-serve, restaurants and retail — ShopKeep aims to offer to smaller shops the same customer management tools and data analytics that the big companies have. With over 10,000 customers in the US, Guam and Canada, it's safe to say that the tool has caught on with small business owners. For users that are on the fence, ShopKeep does offer a 14-day free trial.
Best for:
With it's available packages, Shopkeep is best used by small retailers, restaurants and quick-service locations. While the company does list other types of businesses on their website, they all fit within the same three categories. Businesses that want more of an online presence and prefer their app to be an all-in-one solution may want to seek out other options. Shopkeep's interface is easy-to-use and fuss free — perfect for quick, yet meaningful interactions.
Customers:
OnePiece, Stafford's Chocolates, The Bean
Key features:
Email marketing integration with MailChimp
Customized gift cards and envelopes are available
Offers a variety of iPad enclosures, mounts and accessories
Affordable starter kits include iPad, enclosure, cash drawer, printer, ApplePay readers and more
Free 24/7 email and telephone support
Price:
The cost for ShopKeep is relatively competitive, at $49 per month for each register; however, this does not include the cost of credit card payment processing. ShopKeep does offer their own payment processing for an additional cost, or allows store owners to use third-party payment applications.
Square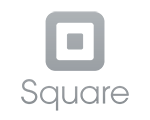 After both seeing and experiencing missed sales opportunities because of a lack of ability to accept credit cards, Jack Dorsey and Jim McKelvey founded Square in 2009, ready to revolutionize the stale POS market.
Based out of San Francisco, California, Square offers their plug-and-play readers to users in the United States, Canada and Japan. Square does not offer a free trial, but with no start-up costs for a basic card reader and a free iPhone or iPad app, users can get the full experience for only the cost per swipe.
Best for:
With no monthly fees, Square is a solid option for those with smaller shops, or whose sales are seasonal or fluctuate at different times of the year. Square integrates with QuickBooks, Xero, Stitch Labs and tax software to make the back end of the business as simple as the front end.
One standout feature of Square is called Square Capital. Users can apply for loans between seven and ten thousand dollars to increase inventory, hire additional team members or upgrade shop decor — anything for business use. With an affordable interest rate, the option is cheaper than most credit cards; and the best part, the loan is repaid by automatically deducting 9 to 13 percent of credit card sales. This means that if your business slows next month, so does your loan repayment — with no penalty.
Customers:
Whole Foods Market, Starbucks, Uniqlo
Key features:
Secure online invoicing
Pre-ordering pick-up service available
Free POS app for Android and iOS devices
Ability to schedule and track appointments
Telephone, email and Twitter support are offered Monday through Friday, 6:00 am to 6:00 pm PST; otherwise, users may find the answer they're looking for in Square's forum-style support center.
Price:
Square offers a free card reader (swipe) or a $99 square stand, which houses an iPad for a more traditional cash register feel. As of the time of publishing, Square has begun taking $29 pre-orders for a card reader with chip-reading technology. Additionally, ApplePay functionality will be released sometime in 2015. There are POS kits available that include the iPad, cash drawer, printer, scanner, etc. for an additional cost.
Credit card processing costs the store just 2.75 percent of the transaction total.
QuickBooks Point of Sale

Intuit was founded in 1983 with the launch of Quicken Personal Finance. In September of 1997, the team at Intuit purchased the right to use double entry accounting program MoneyCounts. After being re-branded and launched as QuickBooks, small companies quickly began utilizing the software for their accounting needs.
Fast forward to today, and QuickBooks is still one of the most widely used accounting tools for small businesses. A recently released 2015 version hit the market with improvements based on the feedback from previous iterations. QuickBooks offers a consultation and demo with an extended 30 day trial — all at no cost.
Best for:
Due to the level of sophistication, feature set and price, QuickBooks is recommended for the bigger small businesses on the block. Pop-up shops, eateries and one-man shows may find QuickBooks overwhelming or too bulky for them. Established small businesses with a sizable amount of employees may find QuickBooks more beneficial.
Customers:
Contact vendor for case studies
Key features:
Easily email invoices with 'Pay Now' link
Accept ACH bank transfers
Automatic updates for books and records
Funds from sales are automatically deposited daily
Support is available Monday through Friday 6:00 am to 8:00 pm PST, and Saturday and Sunday 7:00 am to 4:00 pm PST.
Price:
While QuickBooks Point of Sale may be the most expensive out of the four solutions reviewed, it should be noted that the tool is very affordable for how powerful and feature-rich it is. QuickBooks offers three tiers, a Basic at $1,499, Pro at $1,999 and Multi-Store at $2,199.
A monthly fee of $19.95 is assessed for those utilizing QuickBooks' credit card processing. An additional 1 to 3.2 percent + 25 cent fee per transaction is charged, depending on the tier purchased.
Shopify

Shopify was founded in 2006 by a group of people looking to sell snowboard equipment. The team was looking for a marketplace where they could utilize their own brand to build relationships and sell goods. When all the options on the market fell short, they created their own ecommerce software solution, and Shopify was born.
Simplifying sales through a native-feeling iPad or iPhone app, Shopify has gained the trust of 150,000 active stores totaling $7 billion in sales. With the ability to sell in-person and online, Shopify seeks to provide a seamless experience for both the customer and the store owner. To get potential users started, Shopify does offer a 14-day trial, free of charge.
Best for:
While store owners can use Shopify to sell in person, Shopify's platform really shines on the web. Restaurants and larger companies may find the tool lacking, and may want to look elsewhere. That being said, boutiques and other retailers may find Shopify to be the perfect fit with the ability to add product, manage inventory and sell in an online shop as beautiful as their brick-and-mortar location.
Customers:
Google, Dodocase, Tesla
Key features:
Email marketing integration through MailChimp
Barcode and product support
Ability to offer store credit instead of a refund
Automatically adds the appropriate tax percentage, based on location
24/7 support is offered via telephone, email or chat
Price:
The team at Shopify has put together a range of options sure to fit every budget. Basic packages begin at just $14 dollars a month. More complex packages with more features, functionality and storage are offered at $29, $79 and $179. Additionally, credit card processing comes in a range from 2.15 percent + 0 cents to 2.9 percent + 30 cents per transaction.

To learn more about POS software benefits, features and industry leaders, be sure to download our FREE Top 10 Point-of-Sale Software Report today!
[Photo courtesy of Pixabay user kareszzz]