Top 5 Point-of-Sale Software Compared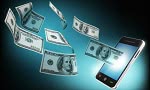 Mobile payments are in – cash and credit cards are on their way out. Or so would companies like Google and PayPal have you believe. Originally adopted mainly by small businesses needing a quick and easy way to conduct transactions on mobile devices, mobile point-of-sale solutions are quickly making their way into everyday life.
Go to almost any specialty coffee shop in San Francisco, for instance, and you'll be presented with a card reader plugged into an iPad or iPhone asking for a quick signature, and you're on your way. Receipts are e-mailed to you, and after your first transaction, your email address is stored.
As mobile payments are finding wider adoption, more vendors are entering this space. All offer some variant of the same idea: a credit card reader plugged into your mobile device, conducting your transaction over a wireless network. But each has a different fee structure, and some are expanding their functionality to incorporate more than just mobile payments. The below five vendors constitute the leaders in this space today. Take a look at what each of these vendors does differently and which best suits your needs.
Square made waves when they formed a partnership with Starbucks in August '12. Previously focusing mainly on small businesses – as small as a one-person fruit stand or food trucks – the Starbucks partnership signaled that mobile payments were ready for prime time. Square offers a sleek interface, and setup is quick and easy. Charging 2.75 percent per swipe, Square's fee is on the high end, but companies with revenues under $250,000 per year can pay a monthly fee of $275 and have no additional fees whatsoever, which roughly translates into a 50 percent discount on the swipe fee.
Square takes things one step further, though. Pay with Square eliminates your credit card altogether. Users sign up for an account that communicates directly with any business participating in Pay with Square. This means users will walk into a store, and their phone will automatically transmit a notification to the register with their credit card information. All the person behind the register needs to do is confirm the user's identity, and the transaction is completed without any cash or credit cards involved.
(Here's an in-depth look at Square.)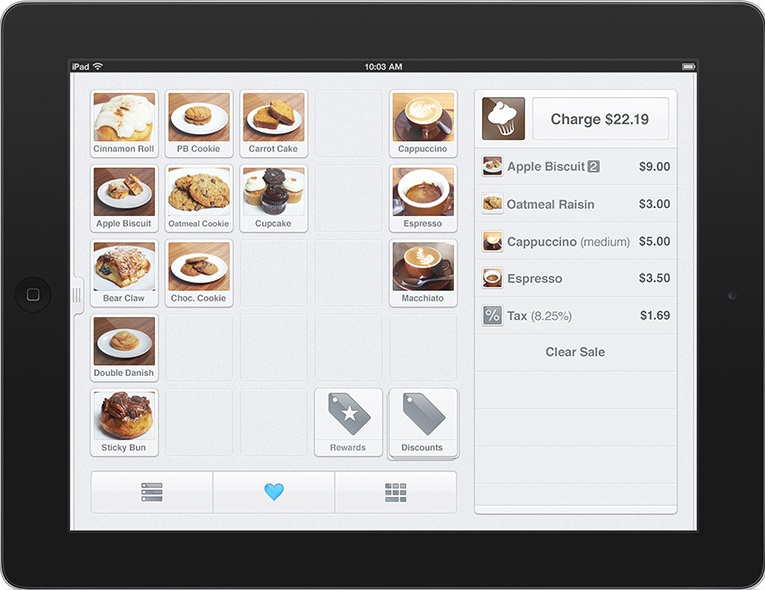 Breadcrumb, originally a New York-based start-up, was bought by Groupon earlier in 2012, a move many viewed as a a sign that the deal-sharing company was changing its business model. Breadcrumb runs on the iPad and, as a cash register replacement, is rumored to be more intuitive and user-friendly than Square. Breadcrumb users can buy a Breadbox, containing an iPad stand, cash drawer, credit card swiper, and more. Groupon will also sell iPads. Breadboxes start at $99 for one iPad and unlimited users and scales up to $399 for 10 iPads. Breadcrumb integrates with Groupon Payments, the company's online payment system, which, when released in September, sparked an immediate 14 percent jump in share prices. Aimed at small businesses, Groupon Payments charges a 1.8 percent fee plus $0.15 for swiped transactions (2.3 percent for keyed transactions).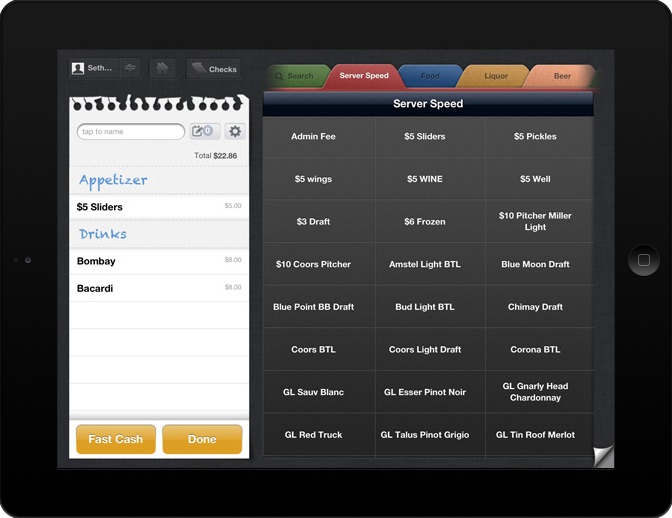 GoPayment offers two pricing options: pay-as-you-go and a monthly subscription. Pay-as-you-go has no monthly fee, but charges 2.7 percent per swipe (3.7 percent per keyed transaction). There are no additional transactions fees, setup fees, or monthly minimums. The monthly subscription costs $12.95/month and charges an additional 1.7 percent per swipe (2.7 percent per keyed transaction). Again, there are no further costs. Unlike its competitors, GoPayment is also available on some BlackBerry devices. GoPayment's card reader is also considerably larger (a desktop version is available for $219) and setup requires bank approval, which can take several hours. Transactions can be downloaded in CSV format and imported into QuickBooks.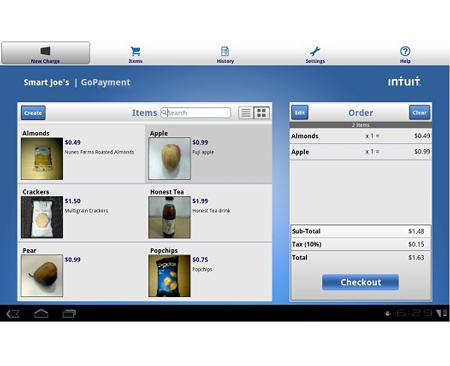 At 2.69 percent per swipe, PayAnywhere charges less than Square and GoPayment (keyed rates are 3.49 percent + $0.19 per transaction). PayAnywhere does not offer a monthly payment option. There are no additional setup or cancellation fees. PayAnywhere also works with  AirPrint-enabled printers or Star thermal printers as well as Star printer cash drawers – but only on iOS devices. The payment interface has been commended for its ease of use, and the credit card swiper is the smallest on the market after Square's.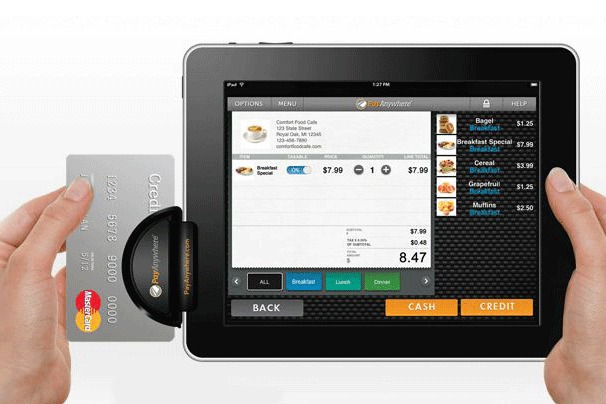 PayPal Here
PayPal Here came out three years after Square and has had some catching up to do. At 2.7 percent per swipe, it's not much cheaper than Square, and the credit card reader is a lot bulkier. The app itself is sleek, but requires a few more steps than Square. That being said, PayPal Here also offers a few features Square doesn't, like being able to take a picture of your credit card rather than using the swipe, and taking pictures of a check. PayPal Here can also be paired with a MasterCard debit card, where your transaction funds are immediately deposited. The card also gives you 1 percent cash back on eligible purchases.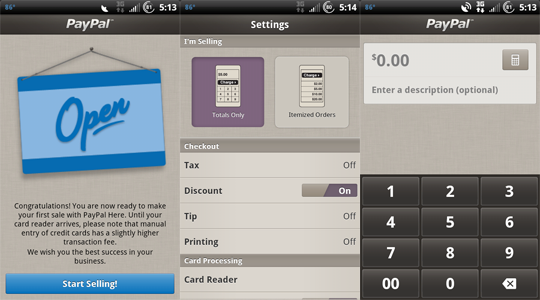 To find out more about specific POS technologies explore the content available on our Ecommerce/Retail Management resource page.