Square Changes the Future of Mobile Payments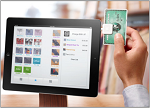 What's more annoying than walking up to a cash register and being told your purchase doesn't meet the minimum credit card limit? When suddenly you have to either pay with cash, provided you have enough on you, or add the cheapest item you can find to your purchase just to push you over that limit?
There is a reason, however, why businesses employ a minimum credit card purchase. They typically have to pay a fee for point-of-sale credit card purchases. San Francisco-based start-up Square intends to change that.
Who Is Square?
Square, a mobile payment start-up, simplifies the various payment fee structures that merchants are subject to (fees can be based for instance on the type of business they own, the type of card customers use, loyalty programs, and more) by charging 2.75 percent per swipe. While the company has been well-received (they currently have about 2 million users), they are far from being a household name. Their customer base largely consists of very small businesses like coffee shops or market stands. That changed when in August '12, Starbucks invested $25 million in Square, instantly becoming their biggest customer. The coffee giant is planning to roll out Square's mobile payment technology to all 7,000 of its stores in the fall.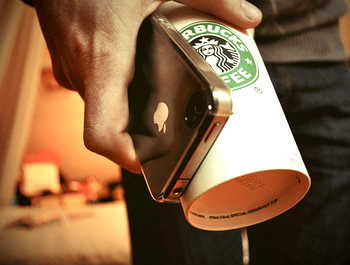 Other Mobile Payment Providers?
Despite its success (or perhaps because of ), Square is not the only player in this market.
Intuit's GoPayment offers a similar though bigger phone attachment, and a rate structure advertised at 2.7 percent per swipe, which increases to 3.7 percent for rewards cards, Amex, and corporate credit card.
PayPal Here also charges 2.7 percent per swipe and their phone attachment is in the shape of a triangle.
PayAnywhere takes the lowest cut of them all 0 2.69 percent – but is designed for big companies who want their earnings to flow directly into their accounts instead of into a holding account, as the other vendors do, including Square.

But while Square may have started out as a mobile credit card swiping solution, what they're planning to roll out at Starbucks may very well be called the future of payments.
What Makes Square Unique?
Starbucks already uses its own mobile payments app, reportedly processing one million payments per week, but Square will add some extra spice to that. Customers who opt to Pay with Square won't even need to use their phones to complete a transaction at Starbucks; instead, as soon as a customer enters the store, Starbucks will receive a notification based on GPS technology. This notification includes the name of the customer along with a picture and analytics of past purchases.  All the customer needs to do is confirm their name and place their order, and the transaction will be automatically completed. In short, Square will act more as a "mobile wallet." As of this writing, over 75,000 businesses in the U.S. are offering the Pay with Square option. Still, Square won't be neglecting their small business users, because the app will list small businesses near Starbucks stores.
Of course, other vendors are quickly following Square's lead, with PayPal already offering PayPal Local.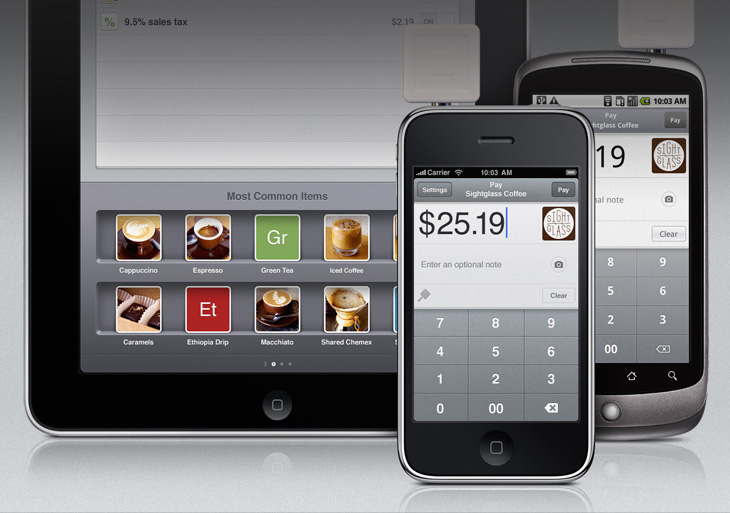 Pros and Cons of Square
Besides the obvious benefit of not having to deal with cash or credit card payments, Pay with Square merchants can offer first-time discounts, tenth-visit discounts, specials, recommendations, nearby stores, and more. Loyalty programs, which often depend on collecting stamps for each visit or some other manual tracking method, are made much more effective and foolproof. You'll never have to worry about leaving your coffee stamp card at home.
On the other hand, security is not Square's strong suit: its entire transaction mechanism is based on face recognition. If someone uses a picture that is blurry or too small, or if they use a picture of their favorite actor, their cat, or their children, Pay with Square won't work. Privacy is also a concern. While there is tremendous value in a company like Starbucks being able to track customer behavior through past purchases, down to the date, price, and exact order (one shot of espresso on Fridays, four on Mondays), the customers being tracked and studied by the coffee giant may feel differently.
What's Next?
In its latest bid for mobile payment domination, Square recently rolled out a flat-rate pricing plan for small businesses. Merchants who process up to $250,000 in payments annually can now opt to pay a monthly fee of $275 instead of the 2.75% per swipe fee. Square is the first mobile payment company to offer this pricing structure, which can be considered a big gesture to small businesses. A fixed, monthly fee not only puts the money you earned on each transaction directly in your pocket (well, after you pay that $275), but in the long run there are significant cost savings to be had. $275 is about a 50% discount on the per swipe fee (2.75 percent of $250,000 is $6,875, whereas 12 x $275 is $3,300).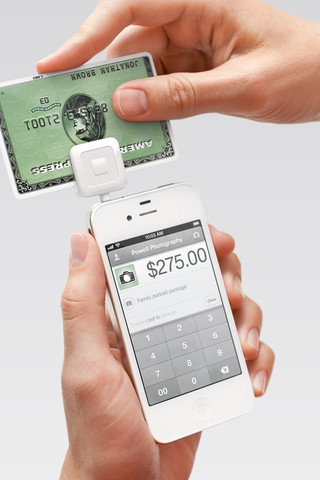 Cash-only places are disappearing quickly, and mobile payment options have expanded revenue opportunities by enabling businesses to accept credit cards anywhere. Square is ahead of the curve, but whether they will manage to make the dollar bill obsolete remains to be seen.
Looking for more information on Square and other related software? Check out our Top 10 Point-of-Sale software report and our collection of point-of-sale software blog posts.