Paid Search Advertisers - Is PPC Management Software Right For You?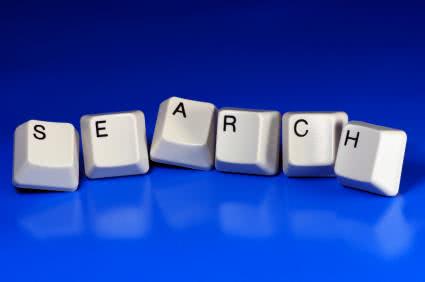 Why PPC Management Software?
While highly effective in delivering qualified prospects, the management of pay per click (PPC) advertising on search engines like Google, Yahoo and MSN is increasingly complex. Many software marketers marvel at how their simple campaign with a hundred or so keywords has grown into a multi-national lead generation machine with thousands of keywords, across multiple search engines, and bidding strategies that sound a bit like war.
Successful PPC campaigns require extensive keyword lists, constant management and monitoring, sophisticated bidding strategies, and well-tested creative and landing pages to outperform the competition. Manually managing a PPC campaign of any significant size is nearly impossible.
Paid search marketing software helps software marketers manage their ad campaigns by consolidating campaign management, optimizing bidding, and eliminating tedious account management tasks to improve their marketing return on investment.
Signs Your Company May Need PPC Management Software
Is your marketing team spending more and more time monitoring your PPC campaigns? Have you shifted more of your marketing budget to PPC advertising? Or perhaps you have the opposite problem, a campaign that hasn't been looked at in months? These are some of the indicators that send marketers in search of paid search marketing software. Another sign that it might be time to abandon your manual optimization efforts are competitor ads that continually outrank yours (and they are NOT spending more).
Paid search advertising has grown up and companies that make serious commitments to PPC advertising, reap serious rewards. With the right paid search management software marketers:
* Reduce the time and effort spent managing campaigns.
* Reduce costs-per-lead, and/or cost-per-acquisition.
* Optimize their marketing spend.
* Keep their campaigns in-house saving on agency fees.
* Feel confident that they are following best practices.
Common Search Marketing Software Features
Early paid search management software packages were focused on bid management. Today, these packages go beyond managing bids. Common features include:
* Bid management including automated bidding, bid jamming, target CPA, traffic, rank maintenance, manual bidding, rule based bidding, day parting, geo targeting, and portfolio group level reports.
* Cross-engine campaign management for all the major search engines – Google, Yahoo and, MSN. Many support small search engines as well, such as, Ask, Miva, and Mirago.
* Conversion tracking to identify the conversion rate and cost per sale for keywords.
* Centralized performance reports at the keyword, campaign, search engine level.
* Campaign management features such as: ad text copy, landing page optimization, bulk sheet updates, and banner ad optimization.
* Global changes. Make changes to a word or strategy or bid across an ad group or all keywords.
* Ad Creation and Editing supports frequent changes in ad copy.
* Many programs include keyword suggestion tools.
Top Paid Search Marketing Software Vendors

You have many options when choosing a paid search marketing software vendor. To make it a bit easier, we've featured some of the leading paid search marketing solutions in our Top 10 Paid Search Marketing Software Vendor report.
Review these vendors, and you'll be well on the way to finding the right paid search marketing software package for your business.
[Photo courtesy of searchengineland.]