The Pros and Cons of 4 Top CRM Services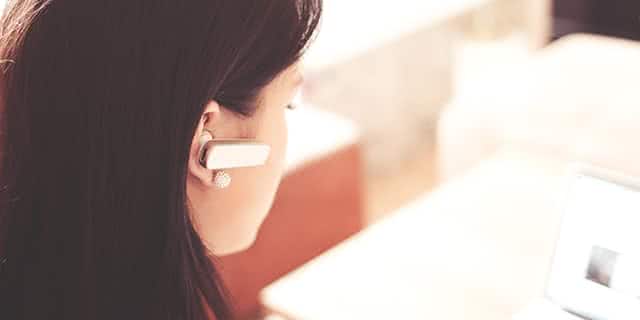 Customer service is one of the most influential brand differentiators. It has the power to retain purchasers or to chase them away. This is the reason why companies invest in customer relationship management (CRM) and embrace state-of-the-art software solutions in this field.
The most recent analysis estimated that CRM should become a $36.5 billion industry this year. It's a growing trend as companies are trying to harmonize business strategies, corporate cultures, customer relations and organizational structures. They do all of this with the sole purpose of maintaining the highest quality of CRM.
Let me present you with some of the best client management services along with their pros and cons.
The Best CRM Software
CRM software allows all sorts of organizations to track and improve customer services successfully. Specialized writing websites published interesting survey results about CRM services. Namely, companies that use this kind of support achieve sales quotas in two-thirds of cases, the result which is three times better than in the case of organizations that don't use CRM software.
HubSpot
HubSpot is a free tool that allows companies an efficient transfer to the professional CRM service. It offers almost all of the most important CRM features and nurtures simple operations, which is very convenient for somewhat younger and smaller businesses. It avoids complexity and gives customer services the possibility to learn the software basics easily.
This CRM solution creates a database with all the relevant information about your clients, their contacts and your communication with them. It sets an archive of deals and offers, analyzing the results of each member of the sales force.
Pros:
Very simple to use while offering the most relevant CRM elements
High compatibility with other CRM tools
Free of charge
Cons:
Not as suitable for large organizations that demand advanced CRM options
Apptivo
Apptivo is a multifunctional CRM mobile app with excellent customization possibilities. Apptivo's flexibility makes it a great solution for all types of businesses with a low-range price. Even more, it offers a 30-day free trial.
This tool acts as the task management navigator, reminding you of the tasks you need to do on a daily basis. While starting Apptivo, the app asks you a few questions about the business so that it can customize your preferences more precisely. Additionally, once you do this, it will suggest other useful apps and tools that proved to be very compatible with Apptivo.
Pros:
Apptivo is an all-around player that suits all businesses
Adapts to specific needs according to your inputs
Cons:
Though it suggests integrations with other apps, Apptivo doesn't yet provide compatibility with the most important CRM tools
Zoho
Zoho is the most productive of the CRM services for small organizations. It keeps things simple and allows free CRM support for up to 10 users, which is perfect for small-sized companies. It successfully manages your contacts, gathers leads, does the necessary analysis and determines sales patterns.
Zoho also automates part of the process, allowing the sales force to actually spend more time selling than completing administrative tasks. It enables team members to communicate more efficiently through the joint news feed, while integration with social networks allows Zoho to link contacts quickly.
Pros:
Offers all elements that fit the needs of small companies
Third-party integration
Cons:
Not good for medium-sized or large organizations
Small companies need a more powerful CRM service as soon as they start growing
Nimble
Nimble is a highly professional service that enables companies to adopt an agile approach to customer relations. It offers all sorts of features: from an easy setup, over efficient social network integration and simple contact management, all the way to great customer care.
Nimble has services that can satisfy each organization, while its monitoring and scheduling elements make the CRM a lot more successful. This tool is able to integrate with the vast majority of correlating software solutions, too. There is a free trial period for new users but the basic version has a convenient price per user, per month. No wonder, since Nimble is a truly exceptional CRM service.
Pros:
Appropriate for all types of companies
Easy integration with similar tools and social networks
Broad range of features
Cons:
Not too intuitive as users need to take over full control

In the field of customer service, companies cannot stay passive. They need to embrace new techniques and apply contemporary CRM services in order to keep their clients satisfied. CRM software solutions elevate this segment a level higher. We gave you an overview of the best CRM services – feel free to check them all out and let us know in comments if you have more suggestions.
Photo courtesy of Pexels user picjumbo.com.