Salesforce's SMB Story: Great Vision, But a Complicated Plot Line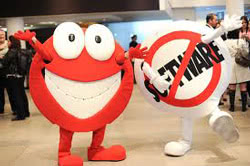 "Why can't business software be as easy to use as buying a book on Amazon?" Hilary Koplow-McAdams, President of Salesforce.com's Commercial Division, told the crowd at the Dreamforce 2012 SMB keynote. This is the question that Marc Benioff, Salesforce CEO, originally set out to answer when he founded the company. When you think about it, this question was particularly prescient in 1999, when Salesforce was in start-up mode and conversations about the "consumerization of IT" were scarce. This perspective also provided a welcome breath of fresh air for small businesses, which were Salesforce's chief target market at the time, were in dire need of technology vendors that could keep things simple.
Fast forward to 2012 Dreamforce. As I discussed in my first post about the event, Drinking From the Dreamforce Fire Hose: Part 1, The Big Picture, Benioff showcased several large enterprise customers, a slew of new directions and offerings, and a compelling case for enterprises to buy into its version of the social enterprise. Salesforce.com has grown up and evolved into a multi-faceted company with a rich portfolio of technologies and solutions that extend well beyond its CRM roots. But with this kind of growth comes complexity. Even if Salesforce can make products Amazon-easy, can it tell the story so that SMBs "get it?" In addition, as combinations of products and pricing options multiply, will SMBs be able to wade through, figure out their best options, and be able to afford them?
"A" for a Compelling Vision for SMBs
Which leads to this, my second post. How and how clearly is Salesforce making its case to SMBs? For starters, this year's event featured the first SMB track ever at Dreamforce–certainly a big step in the right direction. In the SMB keynote, Koplow-McAdams discussed how the cloud model helps democratize and level the playing field for smaller companies, and reaffirmed the company's commitment to them. According to Koplow-McAdams, SMBs are also racking up good returns on their investment: Salesforce studies show that their SMB customers have boosted win rates by 25+ percent, increased sales productivity by 34 percent and increased revenues by 30 percent.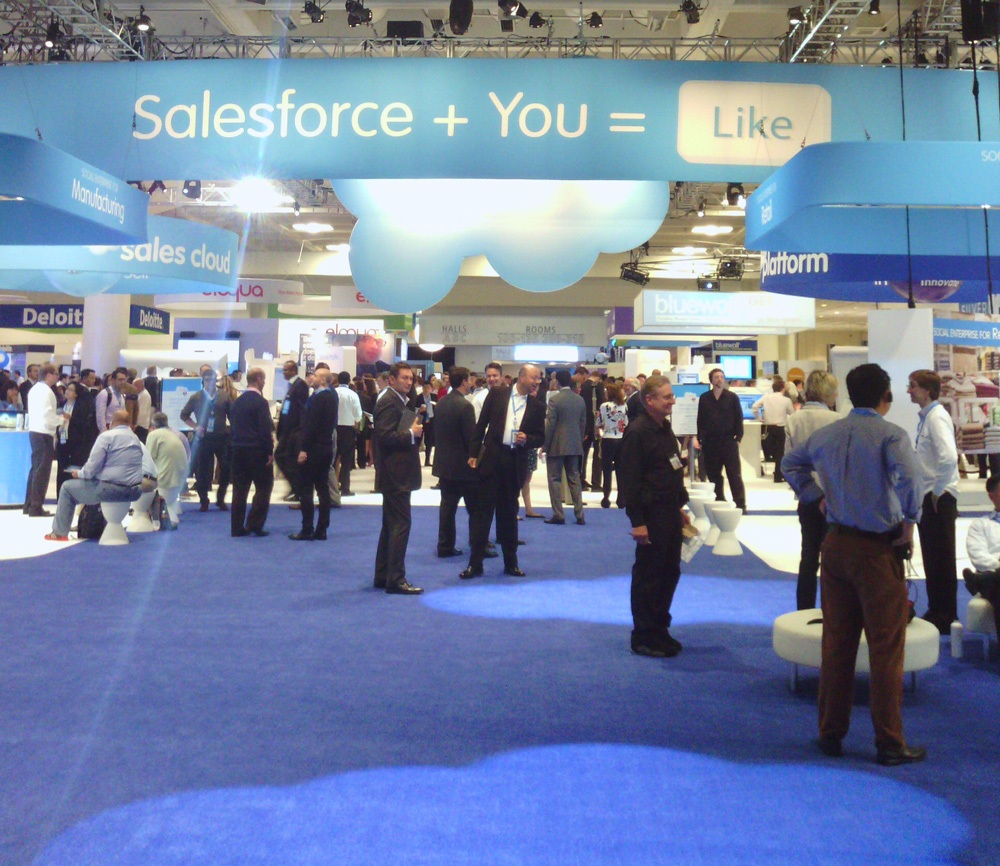 While it's not surprising that Salesforce has been transformative for the SMB customers that shared this stage with Hilary Koplow-McAdams, their stories were as interesting–and maybe a little more fun–as the large enterprise customers featured in Benioff's keynote. They discussed how, despite limited IT staffs and budgets, they've used Salesforce to grow their businesses. For instance:

Collectively, Salesforce and its customers did a great job of summing up how cloud offerings–and Salesforce in particular, can give SMBs a faster, more user-friendly, and streamlined way to run their businesses. In some cases, these customers moved directly from Excel or from pencil and paper to Salesforce, illuminating both the ease and value of having real-time information access, anywhere from any device. So I'll give Salesforce an "A" for telling the story.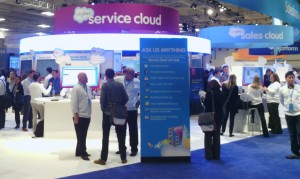 "C" for an SMB-Friendly Social Enterprise Plot Line
But, I'm experiencing some cognitive dissonance when I look at the plot line. Sure, Benioff's big picture social enterprise vision is compelling for businesses of any size. But as I asked in my 2011 post, Is Salesforce.com Outgrowing SMBs?, can the average small or medium business put the piece parts together? Thankfully, the company does seem to have put a simple naming convention in place (and renamed several acquisitions accordingly), but I've lost count of how many solutions Salesforce provides…along with what's included in what. For instance, Salesforce Touch is included as part of Force.com. But do most SMBs even buy Force.com? And if they don't, can third-party development partners somehow pass relevant Salesforce Touch capabilities through?
Likewise, the question of how much it will cost for SMBs to become a social enterprise a la the Salesforce model is also cloudy. Fortunately, Chatter is included in all Sales Cloud editions. But how many small businesses can jump from Group Edition ($15/user/month) to Professional ($65/user/month) to get some fairly basic marketing functionality such as email marketing, campaigns and analytics snapshots. And what about Salesforce Marketing Cloud, which starts at $5,000 per month?
When it comes to software (on premise or in the cloud!) SMBs don't want mystery. They want solution clarity, and transparent, predictable pricing. At the upper end of SMB, companies may have enough staff, expertise and time to sort through and figure this out–or the budget to hire a consultant to do it for them. But, many smaller businesses won't have these resources. So I need to give Salesforce a "C" when it comes to making it easy for SMBs to identify, assess, configure and price the best mix of Salesforce solutions to turn the social enterprise vision into reality. And, while Salesforce will likely rely on its partners to help SMBs navigate these areas, it seems difficult to see how partners can profitably provide the services SMBs need to evaluate, select and deploy the right formula of Salesforce solutions.
How will Salesforce.com grow and remain true to its small business roots? Most software vendors have found it very difficult to succeed in both large enterprise and small business worlds. Can Salesforce succeed where others have failed? I'll be looking forward to Dreamforce 2013 to see if the details are as clear as the vision by then.
[This post originally appeared on Laurie McCabe's Blog on SMB-Group.com and has been republished with permission]
To find out more be sure to check out our full selection of Salesforce.com blog posts. Also, take a look at our exclusive Top 40 CRM Software report for a side-by-side comparison of leading CRM solutions.