How the IT Service Desk Must Evolve to Meet New Business Demands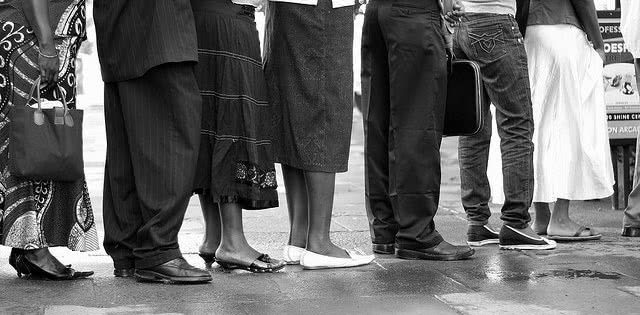 You've probably heard all about the impending "death of the IT service desk" over the years, even while tackling a formidable stack of service tickets. First, outsourcing was going to be the undoing of in-house IT service management (ITSM); then the cloud was going to make the IT service desk obsolete.
There's no question that technology has changed, and that attitudes toward corporate IT have changed along with it. What hasn't changed is the need for effective ITSM, despite the (now waning) outsourcing trend and the importance of the cloud. But just because the IT service desk shows no sign of becoming obsolete, doesn't mean it can afford to stagnate.
The IT service desk must evolve as the IT and corporate ecosystem around it changes. If it doesn't, the result can be inefficiency. When end users see IT as the group that slows down progress, they'll bypass IT and acquire applications through their department or as individuals. The result can be chaos and lead to more serious security problems.

IT Service Desk and Changing Attitudes
For the IT service desk to manage changing attitudes, the department has to realize that, like it or not, IT doesn't have a monopoly on workplace technology. End users may have their clueless moments, but they're still much more technologically savvy than they were 10 years ago. They know there's "an app for everything," and they'll get it whether or not IT gives the OK.
Consumerization plus changes in the economic marketplace have changed end-user expectations, from the boardroom to the mail room, and there's no going back. Basically, you can't run your service desk like it's the year 2000 and actually deliver effective IT services.

Starting with the Customer Use Case
Technology isn't always the starting point for today's IT projects. Rather, the customer use case is driving more ITSM processes now. At the same time, the specter of rogue IT has made it essential that IT work with — rather than just on behalf of — end users to avoid a hodgepodge of technology and the many security problems that come along with it. An uptick in rogue IT indicates that there's something amiss between the business and IT, and it's up to IT to deal with it.
IT service management has to adapt by becoming more consultative and flexible. Rather than starting at square one of an IT project, IT must adapt to others who have already done some of the legwork. In other words, IT should have more "on-ramps" so that the business can start working with IT at multiple points in a project.

Understanding What CIOs Want
CIOs want IT service management to focus on quality of service and relationships with end users. They want the IT service desk to help end users with mobile and social solutions and pursue innovative processes that move IT forward along with the rest of the organization. They also want automation wherever possible. All these factors go into the mix that, when baked in the metaphorical oven, produce greater efficiency and higher cost-effectiveness.
Also, CIOs want to see the data that supports how the quality of service meets the budget. Effective benchmarking allows a service desk team to assess their performance in comparison to peer organizations in the industry. With service desk benchmarking, not only can the service desk see their performance gaps, but executives can better understand the correlation of high quality to costs.

Learning What IT Service Management Leaders Need
Those on the front lines of IT service management, including service desk workers, have their own needs, including:
ITSM solutions that are easy to learn
Knowledge bases that allow more efficiency in troubleshooting problems
The ability to escalate major problems quickly
IT service desk software that accommodates a team approach through ticket visibility, fair assignment of workload and easy monitoring of status
The IT service desk isn't going away, no matter what predictions come with every new technological revolution. But the successful IT service desk (the one that delivers IT services efficiently and in a manner aligned with business goals) cannot stagnate. Today the focus must be on offering services that work the way the end users work.

Find more industry insights from top experts by visiting the Business-Software.com blog homepage. For additional resources on the service desk and other IT workflows, be sure to peruse the IT Management Research Center for content on IT solutions, industry trends and more.
[Photo courtesy of Flickr user Xiaojun Deng.]