Shopping for Software at Dreamforce 2014 Expo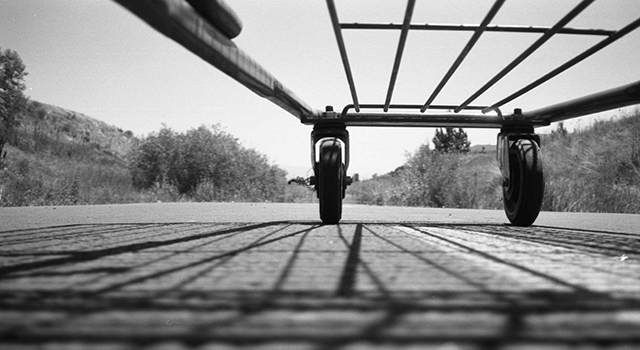 As conference goers, we tend to see Dreamforce 2014 expo in the abstract, latching onto trends ("the internet of things") or a clever quip to Tweet ("DocuSign demo was cool"). Yet we forget to reminisce on Dreamforce's power in making us more intelligent software shoppers.
Dreamforce exists not just so you can prove your worth as a conscientious citizen of the tech world; it is also a grounds to conduct your software shopping. Whether you were aware of it or not, talking to salespeople on the floor not only gives you a sense of their product, but prods you to think about your own company needs. This gives you greater awareness of what can make your job easier.
After you hit the expo floor, take a moment to reminisce about your experience with expo vendors. Maybe a product will stick out to you as the one your company will one day invest in. We've compiled a series of questions to help prod your inner shopper:

1. Were You Wowed By the Swag, Or By The Product?
Some companies have killer swag. You might see stars when you get a free headset from Domo just for participating in a demo. Maybe you thought Service Source is a cute company for its creative Fitbit competition. Perhaps a free car from a giveaway is just what you need.
While big-budget marketing is fun to behold, don't get diluted. When you are investing in enterprise software, you only need to focus on functionality. No dazzle necessary. When combing through the map for the booths you hit, don't forget the startup that had its CEO present rather than a salesperson. He may not have been as articulate, but the stop proved well worth it.

2. What Elevator Pitch Spoke to You?
Some pitches are better performed than others. But perhaps you felt like a company's salesperson was more of a mind reader than a seller, or a wish maker rather than a con man.
Salespeople are masters at making you feel like you need something, rattling off impressive features that — let's face it — you will never use. If you start thinking of possible situations that have not yet happened, ditch the glamor booth for a group of people who understand your needs before you reach the table.

3. Did the Company Rep Listen?
Salespeople should already have two to three qualifying questions lined up to determine whether you are a fit as a potential customer. Enterprise software sellers can be just as picky about their customer as you are of their product. Notice if a company's rep checks out. When a better prospect comes along, did the sales rep pull him in, talking to him rather than to you? That is a sign your company relationship was over before it began.
Salespeople will have a good idea whether their solution will truly solve your specific problems. If you asked them specific questions about your own company needs ("We're not looking for something quite so robust; do you have any scaled-down options?"), see how flexibly they respond. The more specific you get about your needs, the better. Software research requires more depth than an elevator pitch.

4. Who Do You Contact After the Dreamforce 2014 Expo?
You have a collection of business cards. You fly (or drive) back to your home office. You've digested most of your trip. Now it's time to take action. Follow up with the sales reps who stood out to you. If you remember her, she may have remembered you back. That small personal connection you established at Dreamforce can define the first moments of a strong company relationship. Because enterprise software provides a custom experience to each business, your sales rep, having met you, will feel that much more inclined to deliver exactly what your business needs.
If you found shopping for software at Dreamforce to be unsuccessful, then you still have places to go as a shopper. We offer over 90 buyer's research reports that compare the industry's leading software solutions and a blog brimming with buyer's secrets. In an industry where the customer is king, we hope by the end of Dreamforce 2014, you find the software solution of your dreams.
[Image courtesy of r. nial bradshaw]