Perfecting Your Platform Prowess: Why Social Media Monitoring Matters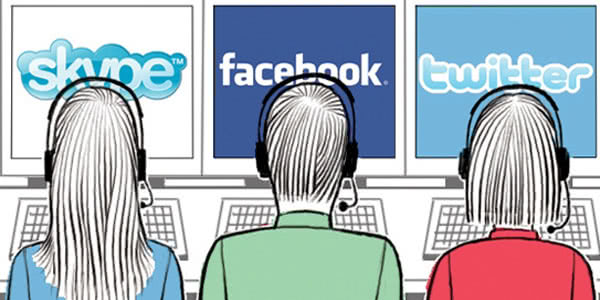 Gauging real-time reactions and getting a pulse on conversation trends is a key benefit to monitoring social media conversations. Doing so allows your brand to stay proactive in emerging markets and in the midst of social trends, as well as to manage potential crises.
Social Media Monitoring: Why Understanding Platform Trends Matters
Before starting a full-on social media marketing campaign, it is important to understand some of the trends inherent within each respective platform. For instance, it's important for marketers to know the audience that is most likely using each specific platform (Facebook, Twitter, etc.) and how that platform's audience will likely engage.
For example, in a recent article examining Twitter conversations surrounding New Jersey governor Chris Christie and the shutdown of the George Washington Bridge, the Pew Research Center points out that tweets about the political scandal trend negative for the Governor at a ratio of 3:1. However, the article goes on to note that in other Pew analyses, they have found that the Twitter audience tends to be more liberal than conservative. Setting aside the details of this particular controversy, having additional knowledge about the specifics of Twitter's users (or the users of any social network) is helpful for marketers. By understanding the nature of a social platform's users, a smart marketer will gain a more sophisticated, robust and contextual picture of public and consumer perception about an issue, product or brand.
Companies will also find that it is important to stay on top of shifts within platform demographics and usage. Additional research from Beevolve.com has shown how, while once a male-dominated platform, Twitter users are now more likely to be female (outnumbering men by six percent). New data shows that females also tweet more frequently than their male counterparts. Not surprisingly, the topics of interest among Twitter users also vary depending upon gender. While men are more likely to focus on sports and technology, women more frequently discuss family and fashion.
Improving Your Social Media Monitoring Strategy
All of this research points to the value of examining how your brand or product is perceived on social media and the importance of ensuring that you have a robust approach for accomplishing that task. Social media presents a rich opportunity for researching your market in a relatively inexpensive way.
Social Monitoring Helps You:
Track brand perception
Analyze consumer behaviors
Connect with customers
Attract new consumers
Trends in volume, sentiment and theme await identification and evaluation on not only Twitter, but also Facebook, forums and image-heavy platforms such as Instagram, Pinterest, YouTube or Vine. Moreover, new platforms emerge on a continual basis, and while some of them gain more traction than others, it's always useful to maintain awareness of these changes and at least consider how incorporating these platforms into your social media strategy could be beneficial to your brand. A new platform may be just the avenue your
brand needs to connect with consumers or generate buzz about your products.
Arming your social media monitoring approach with this type of information helps ensure a targeted and more effective level of engagement with the consumer. You will be able to communicate with your brand's audience where it makes the most impact both by choosing the appropriate platform, and doing so in a manner that resonates with them (by strategically tweaking your content or messaging). Additionally, if you monitor and analyze your competitors' conversations, you can identify ways in which to differentiate your brand's voice and interactions with your consumers from your competitors' tone and voice.
Editor's Note
Lucky for today's marketers, there are a number of robust social monitoring tools that can help companies better understand and engage with customers. The nature of your social media monitoring tool will likely depend on the number and complexity of the keywords, trends or topics your company wants to monitor.

For instance, a small business that seeks to measure sentiment around a new product release will likely be able to use a simple social monitoring tool such as Sprout Social. On the other hand, midsize businesses and enterprises with various products and services will find more robust solutions (such as Marketwired Sysomos Heartbeat) useful. For more blog posts, product reviews and best practices surrounding social media management tools, visit our Social Tools Research Center.