5 Vendors Who Put the "Social" in Social Engagement Software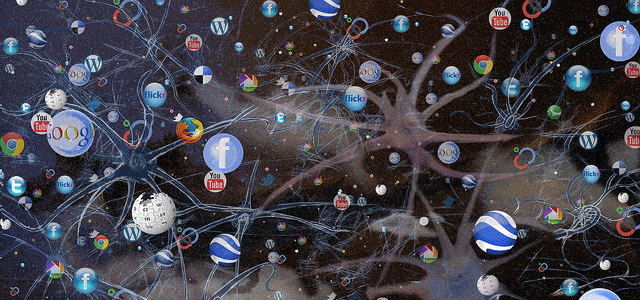 Whether you're tweeting, posting, snapping or chatting, online social connectivity has become an inescapable element of our modern everyday culture. It's never been easier for anyone and everyone to network directly with a particular party, or to broadcast their interests and opinions openly for all to see. But, while much of this traffic may appear to consist primarily of cat videos and the like on the surface, companies are starting to see real value in actively engaging with their customers and contacts online. Through these now well-established 21st-century social mediums, understanding customers and what they have to offer businesses have become undeniably viable ways to improve your company's standing.
Fortunately for those looking to take advantage of these fertile social opportunities, exciting platforms have emerged that are offering unparalleled avenues of access. These new services significantly elevate the business potential of having a strong online presence by bolstering your brand image, enabling you to connect more directly with customers, keep up to date with important contacts and provide deep analytics for your most motivated employees. With these types of socially driven solutions, companies are finding it easier than ever to engage more heavily in online spaces to increase overall customer satisfaction levels.
Taking a Relationship-First Approach
In today's internet age, consumers are smarter than ever and are thus looking for different types of relationships with companies and business partners than what has been traditionally standard in the past. They don't want to be beaten over the head with blatant sales pitches or annoyed by outdated marketing techniques. What they want is to be treated like actual human beings.
Opportunely, the following socially geared platforms are designed from the ground up to help you build real, long-lasting relationships with the people who are important to your success.
Hootsuite – For Social Media Management

Hootsuite's emphasis is on understanding social media conversations relevant to your business that are happening on popular platforms such as Facebook, Twitter and LinkedIn. By sifting out nonsense and calling your attention to the posts you actually want to see, Hootsuite gives your company the information it needs to appropriately engage its most active audience. With features such as geolocation, language translation and visual metrics, Hootsuite ensures you can pinpoint who is saying what about your company, no matter which corner of the internet they are posting from.
Key Features:
Monitor relevant conversations around the globe
Capitalize on emerging trends
Filter out unrelated chatter
Identify social influencers and your most valuable clients
Sprout Social – For Social Media Management & Engagement

Sometimes it can feel overwhelming when trying to speak out to an eagerly awaiting constituency. There's just too much to say. Luckily, Sprout Social understands this problem and provides your company with that amplified voice you're looking for when it comes to active customer engagement. This solution can instantly turn messages from any popular social media platform into easily manageable support tickets, post updates to all of your social media networks with a click and ensure that your team never wastes time handling redundant issues that have already been taken care of.
Key Features:
Respond to messages from any social site on one platform
Team-based task assignment
See who has replied to, updated or marked a message "complete" with message collision detection
Complete conversation history
Nimble – For Social Relationship Management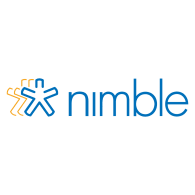 In today's increasingly connected environment, sales are evolving into a much more personal endeavor. Nimble is leading this trend of "social sales" by reinventing the traditional sales model through its social media-based contact management platform for the next generation. By placing all of your contacts' recent activities into one easy-to-manage page that highlights key information, Nimble gives you the capabilities to better understand your contacts and develop more meaningful, long-lasting relationships.
Key Features:
In-depth contact profiles
Analyze shared interests
Organize your conversations and keep on track in order to strengthen relationships
Learns and adapts to your behavior
Lithium – For Communities & Social Media Management

Rather than making you do all the heavy lifting, Lithium brings the community to your website to strengthen your brand. Whether it be through forums, blogs or gamification, Lithium works to not only connect you with your customers, but bring them closer to each other as well. The formation of these bonds can drive revenue and reduce service costs simultaneously, as your community grows and begins to answer its own questions.
Key Features:
Create a fun space for your community to congregate through forums and blogs
Institute user reviews to boost confidence in your product
Hold contests to generate buzz
Reward your most active members
UserVoice – For Customer Support

UserVoice is a great way to both alleviate dissatisfaction and prioritize your next steps in improving customer relationships. UserVoice offers a wide selection of customer engagement features that range from fielding organized support tickets directly through email to providing deeper insight into your user feedback. For those looking for even more detailed information on their clients, UserVoice provides additional statistics such as how much of your revenue is tied to unsatisfied users and what the difference is between how much the promoters of your business are spending.
Key Features:
Easy-to-use multi-agent ticketing system
Built-in user votes and satisfaction surveys
Measurable ROI for different types of engagement
Free mobile customer service support
With the right fit, any of these great tools should fundamentally enhance engaging with all sectors of your consumer base. If you're not sure whether investing in a social engagement solution fits the needs of your company, head over to our blog post Community Forum or Social Media: Three Essential Buying Questions for an in-depth breakdown.
[Photo courtesy of Maureen Flynn-Burhoe]