What's the Best Social Media Monitoring Software?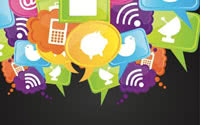 Social media monitoring solutions are still an emerging area in the software space, so it can be difficult to differentiate between options when you're trying to determine what you need. Assuming that your company has decided to invest a greater amount of time and money into its social media efforts, then you might be ready to move beyond simple social media management to social media monitoring.
Rather than focusing on publishing content to social networks, social media monitoring differs from social media management in the sense that these solutions have a greater focus on listening to what people are saying about companies and brands on various social networks, and then determining social sentiment across the web. That doesn't necessarily mean that they have no publishing capabilities, just that their monitoring and analytics functionality is more in-depth.
If you're starting your search for the best social media monitoring software, then here's a list of some of the top solutions out there (in no particular order).

This web-based social media monitoring provider delivers two main solutions: their Media Analysis Platform (Sysomos MAP), which provides analytics capabilities to help companies understand social media conversations surrounding their brand, and Heartbeat, real-time monitoring and measurement tool that gives constant updates on social conversations. Not only that, bust Sysmos also provides social CRM capabilities, which allows companies to better engage with followers, link social media channels, publish to social networks, and promote better team collaboration.

Lithium Social Customer Suite is targeted towards the Fortune 1000 set, providing everything that a large business needs not only in terms of social listening, but also marketing, ecommerce, and community-building. On the monitoring side, Lithium allows you to track conversations all over the social web and catch emerging issues even as they're happening. With comprehensive analytics capabilities like comparing buzz metrics, follower sentiment, and key brand insights from Facebook, Twitter, YouTube, and more, Lithium helps companies determine exactly how their customers feel about their brand.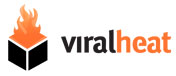 We've already mentioned ViralHeat in our free social media management post from last week, but it's so simple, easy-to-use, and affordable that we had to mention it again. In addition to the usual social media posting and management tools like URL shortening, scheduling, and publishing, Viralheat brings a little extra functionality by allowing you to monitor all mentions of your company across your social networks. You can monitor Twitter, Facebook, blogs, pretty much anywhere for mentions of your brand, products, industry topics, and even competitors. With a clean and simple UI and plans starting at free, it's definitely a solution that you should look into.

Formerly known as Radian6 (and still mostly known as that when navigating the site), Salesforce Marketing Cloud includes social listening, the functionality to manage several social profiles, and access to "Insights Partners," which delivers demographics, sentiment, trend, and influence analysis. With the addition of their Engagement Console, which allows your entire organization to participate in social media efforts, it's a complete solution that covers literally everything that you could possibly want to accomplish with your social media strategy. Unfortunately, with prices starting at $5000/month, it's not really the best social media monitoring solution for small businesses since it's kind of pricey, especially when compared to…
Beevolve is great because their solution scales up depending on business size and need; it's not just for large companies. In addition to monitoring specified search terms and thousands of conversations across Facebook, Twitter, YouTube, forums, blogs, review websites, and just the web in general, Beevolve also gives you real-time analytics on the conversations you're tracking, which includes sentiment, geo-demographic, influencer, and industry analysis. Like any of the best social media monitoring tools, it also allows you to manage and track campaigns on Twitter, Facebook, and LinkedIn.

SDL SM2 (formerly known as Alterian SM2) allows you not only to communicate with potential customers and followers through Twitter and Facebook, but also tap into other social media channels such as blogs, forums, message boards, etc. in order to collect social data. Then, SM2 helps you analyze and and mine that information for insights into your customers, providing flexible reports and dashboards that make it easier to visualize and analyze your data. Recently acquired by SDL, Alterian encompasses more than just social media monitoring, which makes it a great solution for larger companies and enterprises that also need web content management, email marketing, and campaign management (Alterian Alchemy).

Brandwatch is focused on helping you find and organize the most important conversations in social media for your company so that you can turn them into actionable marketing insights. As the name indicates, Brandwatch allows you to monitor your brand and competitors' reputations, engage with customers regarding complaints and questions, work on product development by incorporating customer suggestions, better promote your services and products, and more. It's a great tool not only for marketing research, but also keeping tabs on the pulse of the Internet.

MutualMind's social media monitoring tools helps you search through the web for keywords, industry news, and topics of interest to your company, which you can then analyze for real-time insights into customers and social influencers. Their social monitoring covers millions of blogs, news sites, forums, and the major social networks, of course; and their listening engine allow you to create advanced keyword rules to ensure that you only get the data that's relevant to you. Starting at $500/month, Mutualmind includes everything from social media monitoring, analysis, publishing, engagement, and even workflow management.
Synthesio is composed of three different components: Monitoring Dashboards, Unity Engagement Platform, and Applications. The Monitoring Dashboards help you drill down on specific regions, keywords, and topics in order to gain insights into social data that's most important to your company. With their Unity Engagement Platform, you can provide social support to customers and followers, collaborate with team members, and track the performance of your social media efforts. Finally, Synthesio also offers various applications that you can integrate into their system, including sales, HR, PR, marketing, and customer service.

Visible Technologies offers three different social media solutions, and their social media monitoring platform, Visible Intelligence, is their enterprise-level social listening tool. It includes everything from social monitoring, analytics, sentiment analysis, engagement opportunities, and more. All of this is accessible through their customizable dashboard, so you can view only the information you need and none of the extra stuff that you don't.
Looking for a top social tool for your company? Be sure to check out the social tools resource center page, where we've compiled product reviews, blog posts and articles on social solutions.