Social Niche Marketplaces and SaaSifications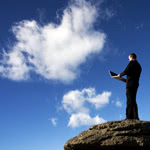 Google App Marketplace was the first marketplace for SaaS. However there has lately been an explosion of SaaS social niche marketplaces. Unfortunately most of them are ecommerce sites that support subscriptions and resell Microsoft 365, some cloud backup and 3 to 5 things more.
Operators considering such a me-too social niche marketplace should try harder
There is nothing like an average enterprise customer. Each customer is looking for a unique mix of services. You have innovators, early adopters, early majority, late majority, laggards. You have self-employed, micro, small, medium and large companies. You have industries. Users are working on different functions within a company (finance, operations, sales, etc.).
However never has it been easier to personalize product portfolios according to market segments, industries, adoption likelihood, usage, etc. Operators should not set-up one marketplace but instead set-up intelligent personalized niche marketplaces. Users can tell you which industry they belong to, what their company size is, what their function is and if they are more eager to use the latest and greatest or if they want a full eco-system with a market leading product. This means that a highly personalized portfolio can be shown instead of a bunch of generalist products.
Why sell different products via different channels?
If you have customers segmented, then ideally all relevant products are presented in one personalized marketplace. Ranging from phones, tablets, mobile apps, SaaS, on-site equipment, advanced consultancy services, support, etc.
Bringing in intelligence and social commerce

The next step is to increase the likelihood of selling a product and cross-selling products. Users like product reviews and ratings. However users love product reviews and ratings from people they trust. What if each product in addition to a general section on product reviews and ratings also has a social review section. The social review section would be like:
These contacts from my linkedin network have bought this service:
These contacts have bought these alternative services:
Their ratings:
In addition they also bought these services:
How to go from 0 to 1,000,000 products?
Many operators offer services for "the average customer." The product catalog is relatively small. Few have more than a couple of niche products per industry. Setting up a social niche marketplace is no good if you do not have a large catalog of personalized services to sell.

SaaSification to the rescue. Every industry has a lot of small companies that have build niche products. Most of these products require on-site installations. This means a lot of CAPEX. Often more is spend on buying the hardware, base software, services to maintain the data center, support services, etc. than on the actual software. By offering these small companies a SaaSification solution whereby they can migrate their on-site solution to an operator-hosted SaaS solution, the product catalog can be quickly extended with thousands of niche products. Offering tools to make single-tenant solutions multi-tenant and to make web solutions mobile enabled, will substantially improve your chances to attrack ISVs.

New SaaS will move from the innovators towards the early adopters, early majority, etc. Early majority products will be niche market leaders, have strict SLAs, a support eco-system, etc. Leading products can be identified by the market. Operators can spot those niche market leading products and offer special deals, even co-branding. This strategy will allow a personalized long tail strategy without the long tail costs…

Want more? Discover and learn more about cloud hosting software by exploring blog posts, whitepapers and more on our cloud hosting resource page. For comparisons of the best software, download Business-Software.com's Top 10 Cloud Hosting Software report.

[This post originally appeared on Telruptive and is republished with permission.]