Behind the Numbers: Social Share of Voice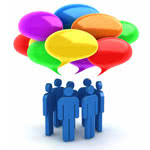 Curious as to how you stack up to your competitors in the social media race? Everyone is. Sure you can see how many people have "liked" your Facebook page or retweeted you on Twitter, but what do those numbers really mean? How do your numbers look compared to your biggest competitors? To answer this question, one important metric we can take into account is your brand's social share of voice on social media platforms.
What is Social Share of Voice?
Simply put, social share of voice takes into account the total conversation volume for your brand on a particular platform and compares that number to the conversation volume of your competitors. This can be done across platforms such as Twitter, Facebook, forums, etc. Essentially, anywhere consumers are talking about your brand, social share of voice can be measured.
Why is This Important to Measure?
It is one thing to know how many 'likes' your page has in comparison to your competitors, but knowing the amount of conversation occurring about your brand in the social sphere adds another layer of depth to that understanding. To look at it another way, perhaps you see an increase in conversation volume for your brand on Facebook, but how would you know if that increase was significant without comparing it to your competitors on the same platform?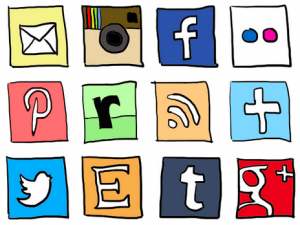 Being able to see how much of the conversation on a particular platform is related to your brand versus your competitors is key. Seeing that you make up 15 percent of the conversation while a key competitor encompasses 40 percent of the conversation on that same platform can alert you to an area where your brand can improve and begin to lead the conversation. Insights such as these can help you bring about awareness of your brand among the social platform audience leading to new brand advocates.
What are the Limitations?
One limitation to focusing solely on social share of voice is that it relies purely on volume numbers. A competitor may show that they account for 40 percent of the conversation volume on a specific platform, while you make up only 10 percent of the volume, but what if that 40 percent is entirely negative conversation? It is important to go a step beyond the basic social share of voice numbers and combine this with social research, where you mine the data looking for trends in conversation and sentiment that can bring about more meaningful insights.
Due to privacy limitations on the various social media platforms, note that you are only able to access publicly available data. There may very well be consumers talking about your brand that will not be calculated into the share of voice numbers because they have their accounts set to private. Though this limitation exists, it is minor in the overall scheme of determining social share of voice. The vast amount of conversation that can be aggregated about a brand will be sufficient to determine which brand is leading the social conversation on each platform.
Related Articles:
Look Before you Leap: Are you Ready for Instagram?
How Savvy is your Use of Social Verbiage?
[This post originally appeared on Asking Smarter Questions and is republished with permission.]
For more on social media tools to improve your social marketing strategy see our Social Tools Research page.