Social@Scale: Sprinklr Reimagines Relationship Management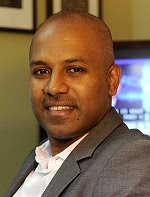 Sprinklr takes social relationship management seriously. Focused on developing a robust product built to grow as the social marketplace evolves, Sprinklr is in it for the long run. Since its inception in 2008, the company has diligently picked up over 100 Fortune 1000 customers. We spoke with CEO and founder Ragy Thomas about what makes Sprinklr so unique and successful, what challenges companies are facing in the social age, and what the future of social will hold.
About the Company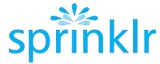 WEBSITE: www.sprinklr.com
FOUNDED: 2008
LOCATION: New York, NY
CUSTOMERS: Dell, DuPont, Samsung, Virgin America, General Motors
What is Sprinklr's mission?
Our mission is to help companies be what we call "social@scale." We do that by providing an enterprise social relationship management platform and related services that allow companies to make the transition and be social-ready. This platform does a variety of things. It starts with social media governance and a secure management framework. Within that, we allow companies to run global or local social campaigns that allows them to publish and interface with any and all of the popular social networking platforms, like Facebook, Twitter, LinkedIn, YouTube, Flicker, SlideShare, and international channels. We allow them to manage their conversations and use social media for customer service and market research. And we allow them to collaborate internally, so that engagement can be managed with the customer as opposed to the brand or the department or the channel being the focus. We have a comprehensive audience management module that helps preserve the context, as well as comprehensive reporting and analytics that help brands optimize their relationship with their social audience. We also have a comprehensive digital asset management that allows the creation and the dissemination of content internally.
How was the company founded? What inspired you to establish it?
Prior to founding Sprinklr, I used to run an email marketing company called Epsilon Interactive, which was a division of a publicly-traded company. We sold our previous product to Epsilon Alliance Data back in 2005. So I found myself running this large email marketing operation, which at that point was one of the world's largest email marketing companies, if not the largest. We found ourselves being on the forefront of that digital revolution that companies were going through – moving from paper and direct mail and phone telemarketing to email marketing. I was fortunate to be a part of that transformation. We saw the market penetration for email go from zero to 97% when I left email marketing in 2008. By 2008, my company had sent out about 43 million emails on behalf of some of the largest and most powerful brands in the world globally.
I realized that needed to be reinvented. There were fundamental issues with email that prevented it from reaching its true potential as an e-communication or electronic communication mechanism. The most obvious one is a lack of a publishing framework within email. If I have your email address, you don't need to give me permission to send you email, I could just send you an email, and then you have to delete it. So I actually left my previous job to reinvent email. As I was using Twitter and Facebook to promote the new idea I had, I realized Twitter and Facebook and LinkedIn were, in fact, the next evolution of electronic communications, where the publishing problem was solved, where the distinction between a public information stream and a private message was baked into the architecture, where the semantic knowledge of who's communicating with whom in terms of groups and friends and other lists were baked into the model. I realized this revolution had already started, and we were moving from email to what is now known as social networking. I started to do exactly what my previous company did for email, which is to provide an interface, a comprehensive technology platform for large businesses to interface with all these social networking platforms that were transforming consumer lives.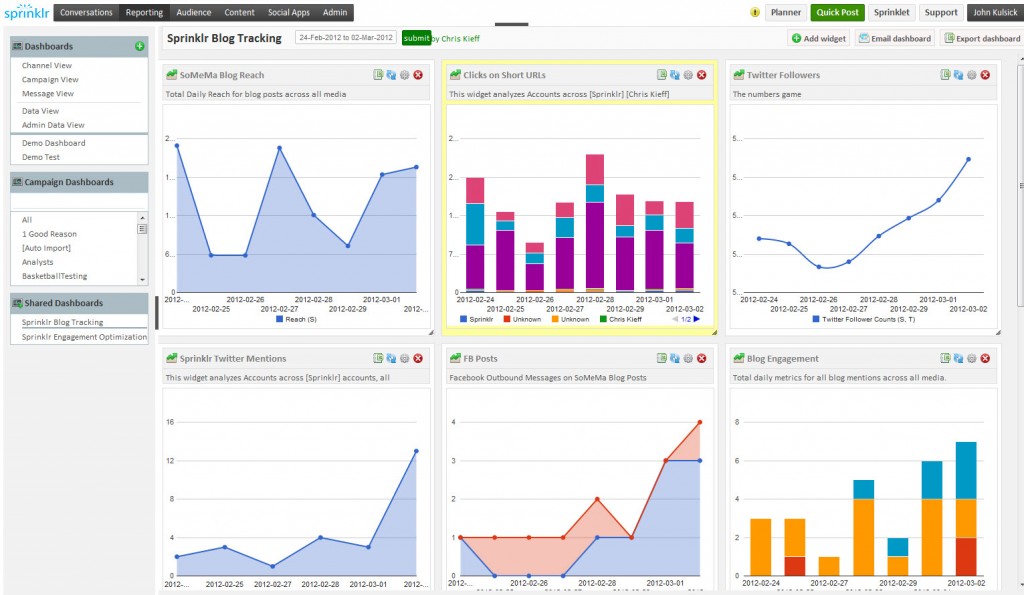 What is Sprinklr doing to stand out from the industry noise regarding social media innovation?
First off, this is an enormous transformation that is creating a massive opportunity. We're all drinking from the ocean here. If you look at the opportunity and the need in the marketplace in the next five years, you'll realize the conversation-powered economy is sitting on 20 to 50 years of enterprise inertia. That requires a lot of change. So even if you list 10 or 20 or 50 companies that are trying to solve this, that's not a lot. There's going to be a natural evolution and the good ones are going to rise to the top. We've been through this before, and we're planning to be in it for the long haul. In every decision we make – from architecture to execution – we keep that front and center. We understand we're not running a sprint – we're running a marathon. So we've built Sprinklr to work in the long term.
Having said that, I can point to five different ways that we differentiate ourselves. First and foremost, we have incredible talent with unparalleled experience from the industry working at Sprinklr. You probably are expecting a technology answer, but I'd say what I'm most proud of is our ability to bring in some of the best minds in the space right now.
The second thing is our unparalleled enterprise focus. We built Sprinklr only for 5,000 to 10,000 companies in the world. Sprinklr is not for smaller or even midsize companies. There are plenty of tools in the marketplace that are built to do that. We solve complex problems. With that context of a platform standpoint, there are three differentiators: one, we have an architecture that was built from the ground up to work across business units like sales and marketing and customer service and market research and PR and IR, and across all social channels. We've architected the platform from the ground up to do that. Two, we built a robust natural language processing infrastructure with a very powerful rule engine and influence-tracking algorithms. We have hard core IT, which I think is a differentiator that you're going to see in the long run. In the short haul, our user interface and features are going to be eye candy, but in the long run, our ability to parse through millions of conversations and separate the signals from the noise is going to truly matter for large companies.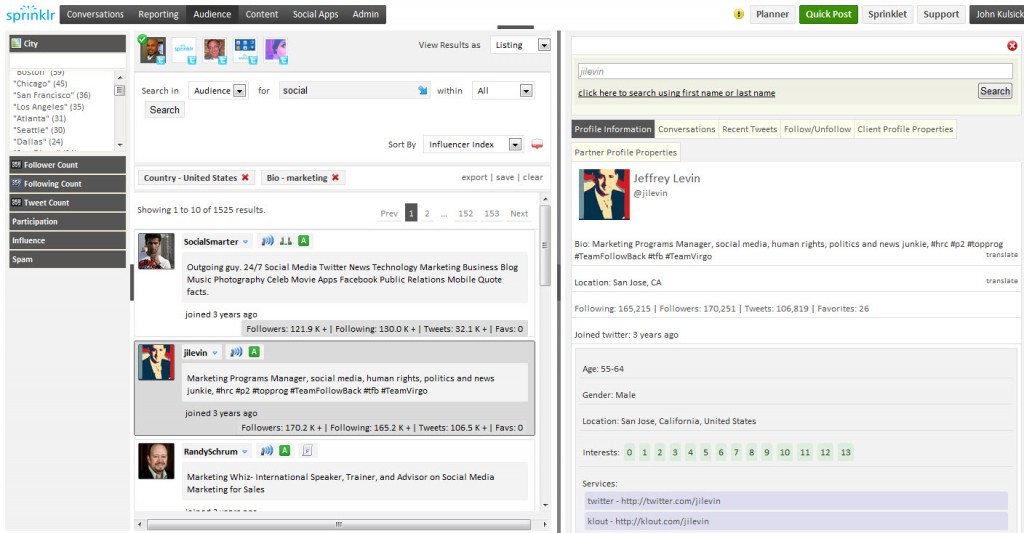 Where do you see this segment heading in about five years?
It's going to morph very quickly. I see it getting bigger and bigger. I see every large enterprise software company wanting a piece of this. All the traditional CRM, ERP, and marketing stacks are going to have a social component to them. So you're going to see all these different companies across different segments buying or building their way into social media. There are traditional companies that are going to be very successful because they're organically built and will scale up, and you're going to see a lot of players buy into this space. The winner is going to be the customer, who gets to pick: do you want a fast, nimble, innovative solution, or do you want a large enterprise kind of solution?
What are the main challenges that you see, and what are you doing to overcome them?
The noise in the marketplace. It's truly sad to see every company say the same thing. That has created a situation where it's harder for the buyer to separate out the good and the bad, the real and the superficial, the deep and the shallow. There are a lot of short term players – feature or module companies claiming they are a platform. So there's a lot of confusion in the marketplace.
What is the most exciting thing about your software to you personally?
The most exciting thing is the people around. I think there's magic in the air right now. We're on a mission to help large companies be social. It's not to do social but to be social. We think large companies will have to be social to survive in the long run, to survive the onslaught of this social economy that's going to be largely controlled through conversations. It's very exciting to be a part of that, and to have a large group of very passionate people come together to solve this problem. This is my fourth start-up, and I've never been around such an amazing, passionate, smart group of people.
Who are some of the more interesting people or companies in social right now?
In terms of big companies, there is Salesforce, who is buying its way into a solution. On the small business side, you see companies like HootSuite. I think those two are very exciting.