Software to Launch a Non-Profit Organization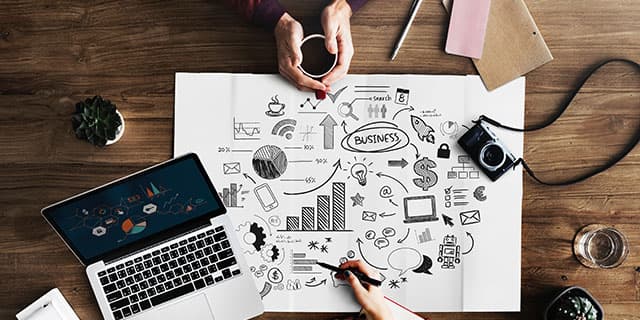 So, you have decided to launch a non-profit. You have considered the pros and cons of the decision and determined that the community or cause that you have chosen to serve warrants your attention and effort. Like it or not, technology plays a significant role in determining the pace and performance of your nonprofit outfit. This starts with the simple task of incorporating and registering the nonprofit.
Establishing a nonprofit is a painstaking process governed by different state regulations and tax exemptions, and multiple license and permit applications. Technology can help budding nonprofits navigate these complicated processes. For instance, using online services like LegalZoom, nonprofit founders can easily incorporate and obtain tax-exempt status with a few clicks. Similarly, a nonprofit's choice of technology services and solutions will have significant productivity and efficiency implications on every facet of its operations, from donor engagement to fund allocation.
Most nonprofits invest more in software than hardware, with small organizations spending four times as much as their larger counterparts in terms of proportion of overall budget. However, irrespective of size, the challenge is always to stretch limited budgets to acquire solutions that conform to the unique compliance needs and operating circumstances of the nonprofit model. Fortunately, there are a lot of nonprofit-specific solutions with a range of pricing options to choose from. Here then are some solutions, and their key features, that allow early stage nonprofits to hit the ground running.
Accounting
The distinct operating characteristics of nonprofits necessitates specialized features alongside a general accounting system. For instance, nonprofit accounting software must be capable of recording and reporting donations, grants and all types of in-kind contributions. Apart from expenses and donations, the solution must also be capable of tracking services and labor. This includes unpaid labor that could affect taxes. So, a nonprofit accounting system should have the functionality for efficient fund tracking, transparent reporting of donations and donor contributions and demonstrating financial accountability to the board and to regulators.
Donor Management
A donor management system or nonprofit CRM (Constituent Relationship Management) is a solution that helps nonprofits accurately record, organize and track all contributor contacts and information in one place. The system enables nonprofits to segment donors based on their profiles and histories to plan personalized outreach campaigns. A full-service donor management system offers a range of features, like trend analysis, campaign management and donation/pledge management. These are more suitable for larger nonprofits with a deep donor base, multiple employees and a multichannel marketing plan. Smaller nonprofits can manage donors effectively even with the basic donor management features provided by certain fundraising solutions. Of course, they can scale up as the business grows.
Membership Management
Membership management software enables nonprofits to streamline most administrative tasks associated with acquiring, managing and communicating with their members. A membership management solution can automate communication through invoices, emails and newsletters, trigger payments and reminders and process online payments. These solutions also assist with event registrations, membership analytics and financial reporting, saving a lot of time and effort.
Fundraising Software
These solutions help nonprofits streamline their new donor acquisition process while reducing overheads and fundraising costs. Communication is key to fundraising and the software must facilitate a range of related tasks. This includes creating outgoing solicitation letters, handling multiple formats, tracking email communications and responding to every pledge. It must also have the capabilities to integrate with social media platforms to promote marketing campaigns as well as payment gateways to process electronic donations.
Volunteer Management
Volunteer management software helps nonprofits find volunteers, match their skills to available activities and track their efficiency. Naturally, this requires less time and effort than manual outreach. These solutions help create portals where volunteers can register for activities that match their skills and interests. Moreover, they allow nonprofits to assess volunteer impact and fine tune their recruitment strategies accordingly.
Event Management
Quite a few top-of-the-line fundraising and CRM solutions offer basic event management functionalities that should be enough for small nonprofits On the other hand, standalone event management solutions offer advanced features more suitable for larger nonprofit. These features include: online registration, custom branding, setting ticket prices and registration levels, managing logistics, integrating with online publishing and social media platforms, session management and generating custom event analysis reports. Much like other facets of your nonprofit, it's better to start with what is necessary and scale up.
Social Media Management
Social media is a vital tool for nonprofits to reach out to donors, supporters, volunteers and other key constituents. However, managing multiple social media platforms and accounts can be difficult especially for small nonprofits with a limited manpower. However, social media management tools can enable even the smallest nonprofits to plan, create and schedule custom content across all their social media accounts from one central location. These solutions can also track impact, monitor engagement and provide content performance insights.
Project Management
There are several project management solutions that offer simple, easy-to-use and collaborative tools to enable nonprofit teams. The software grants them the ability to organize tasks, manage priorities, streamline communication and track workflows. These solutions allow nonprofit team members to see real-time updates on projects/tasks, track time spent and manage employee workloads.
Data Analytics
Nonprofits gather a lot of data through all these different systems listed above. The right data analytics tools can allow them to extract a lot of value from that data. This in turn helps maximize the efficiency and productivity of every interaction, effort and event. For instance, data analytics solutions can help nonprofits significantly improve fundraising activities with individualized outreach strategies. This makes sure smaller nonprofits maximize the impact of their limited resources by optimizing the allocation of funds. Analytics enables a new insight-driven approach to transform almost every aspect of the nonprofit model, from budgeting to forecasting to staffing and asset management.
Conclusion
Though these solutions can get nonprofits off the ground, they may not be enough to sustain growth. Nonprofits need to implement a technology strategy that is aligned with organizational strategy and integrates these disparate solutions into a seamless digital ecosystem. A digital, connected nonprofit model allows nonprofits to discover new opportunities to enhance operational efficiency, take a more data-driven insight-led approach to decision-making, build deeper and more productive engagement with their constituents and maximize mission impact.
Photo courtesy of Pixabay user rawpixel.com