Stitch Labs Offers Multichannel Inventory Management for Small Businesses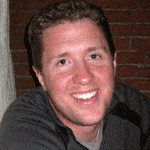 The mainstream appeal of DIY crafts and advances in ecommerce technology have created a climate where small businesses can thrive. But when these businesses sell products across disparate online and offline marketplaces, managing inventory becomes a challenge. We recently spoke with Stitch Labs co-founder Jake Gasaway about how Stitch is helping customers manage orders and inventory efficiently to meet their true growth potential.
To learn more about Stitch Labs, visit their website. For more data on ecommerce solutions take a look at our exclusive research reports.
About the Company


WEBSITE: www.stitchlabs.com
FOUNDED: 2011
LOCATION: San Francisco, CA
What is Stitch and how does it work?
Stitch is a software-as-a-service for small businesses that make and sell products. It helps them manage their inventory through multiple channels. For example, if you are a company that sells shirts or candles, you have to sell a product. Let's say you sell those products on two different websites—one being Etsy for example and one being Shopify. If you have 15 shirts or 15 candles available and you sell five from Etsy, your Shopify store will update and reflect that. So it's real-time inventory management across channels.
It also allows people to sell through offline channels like street fairs or trunk shows. We integrate with an application called SAIL, which is a mobile credit card reader that allows people who sell at street fairs to sell items offline, and have those sales immediately talk to their online stores. So it gives people piece of mind and helps them understand when they sell something in one location, and the other location is updated in real time.
What does your ideal customer look like?
All our customers are product-based customers. They are typically smaller businesses that sell products in several different ways. So they might sell online, through multiple channels; they might have their own website; they might sell on numerous marketplaces; but they also may sell offline. People that sell wholesale—a lot of our customers sell consignment to local boutiques and shops. So any customer that sells a product—our customers aren't service-based. They're all in inventory-based companies.
So San Francisco is probably a good place for you, being a hotbed of DIY craft activities.
Absolutely. There's a huge contingent of DIY people out here. A lot of those businesses that they grow need the resources to help them grow more efficiently. So a lot of people start out with a great product idea, and then they start selling it at a local show or local craft fair. Then people tell them they love it, so they decide, "I'm going to sell online." Once they start selling online on something like Etsy, then they say, "I want to have my own website, my own identity." As they grow, Stitch allows them to sell through these different locations in a very efficient way, which is what we're all about.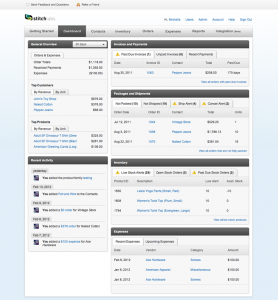 What are you doing to reach out to these customers and get the Stitch name out there?
At first it was all feet on the street. Brandon the CEO came up with the idea when he had a shirt company, and he also had an iPhone accessories company. Early on it was about going to these craft fairs and really understanding the needs of these people and how they sell. We had a really good idea because we'd worked in product businesses ourselves. Brandon has owned several small businesses himself. So we knew when he started building the software what these needs were. We could get a minimum viable product out there very quickly. But getting the early customers was all about going face-to-face and really just talking to people.
You can sit in a box and build your application, and that's great. But if you don't really get out and talk to customers face-to-face, you can never find out what people really need and want. And now what we're doing is we're a part of a lot of these app stores. For example Etsy has an app store. Shopify has an app store. Big Commerce has an app store. These are all people that we're integrated with. We're also integrated with SAIL, which is made by VeriFone. Through those channels we're able to reach the people that sell in these multiple ways. So it's pretty easy for people to get their eyes on something, especially when they realize that they need multichannel inventory management.
How is your team set up? You mentioned you have an office in San Francisco. How big is your staff?
We have five full time and we have another person that I would consider full time. She's in school right now, but she works with us an extreme number of hours for a student. She's just going back to school after her internship with us. We have three developers, one designer, myself on the business side, and then our sixth person who is more full time than part-time now works on community and marketing. So we're about 50 percent developers full time. And one of the things we really emphasize is design.
One of our co-founders, Michelle Laham, is a full time designer. We have that in-house. We do everything in-house right now, and she just does an amazing job because we're focused on a design-oriented customer. We take design very seriously. So we get a lot of compliments. We've been focused on the strength of our design, and that's a big part of what our team does.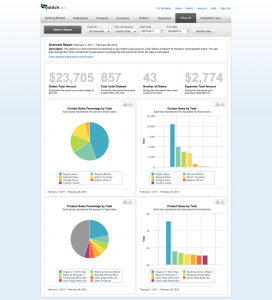 What are some of the challenges that you face?
One of the biggest challenges is helping people understand that they're going to have the problem that we solve before they realize they have that problem. When you think about where people put us in the decision-making process, it falls quite a ways down the ladder.
For example, people start with a product. They have this wonderful product that they want to sell, and they start to sell that product. Then they decide, "I want to sell online." So then they decide on a website—either Shopify, Big Cartel, Big Commerce. They have to decide on where they want to sell it and how they want to sell it. Then all of a sudden, they're at a street fair and they sell a product. It's the last one that they had. Then someone simultaneously buys that product from their online store. Then all of a sudden it clicks in their mind that, "Oh, my gosh! I have this problem now. I'm selling in so many places that I don't know how to keep track of everything."
So one of our challenges is to get in front of these people and help them understand that they're going to have this problem before they actually start to have it. And that comes through messaging. It comes through our website. It comes through us working closely with our partners, from Shopify and Big Commerce and SAIL. We get in front of those customers as early in the decision-making process as possible so they can understand that this is a problem that they're going to have, and they want to stay out in front of it and be prepared for it.
Where do you see the segment heading in the next five years? How do you see Stitch fitting into that landscape?
The biggest thing we see is that the technology is amazing. It's really afforded people the opportunity to sell in many different ways. There are an unlimited number of avenues for people to sell through, as far as different online shopping carts and marketplaces. We don't think that's going to change. We feel like we fit into that very, very well because we're not concerned with where people sell. We just want to help make it easier for people to sell. As long as we focus on partnering with the businesses that are doing a great job of servicing our customers and allowing them to sell efficiently, then we feel like we're in a really good position for that in the future.
What are the most exciting things happening with Stitch Labs right now?
The most exciting announcement came last week when we integrated with SAIL. It's a mobile credit card reader created by VeriFone. This is really our first foray into mobile. It ties us to a partner that allows people to sell offline and really talk to that online sales channel. So now it's automatic. When people are selling offline at a street fair or trunk show, that sale immediately talks to the online channel. We just launched that last week, so we're extremely excited about that partnership with them.
Who are the other people/companies in the segment that you find interesting?
Absolutely. One of the leaders in the marketplace that has really changed the way people take mobile payments is Square. They've decided to keep their application closed, but they're always somebody that's interesting to talk to in the future. PayPal also recently launched their application for people to take mobile payments in a very easy way, and I believe they're going to be an open application similar to SAIL.
Those are all companies that we're interested in working with because only 10 percent—probably less than 10 percent based on last year's statistics—of sales happen online. While that continues to grow extremely rapidly, the majority of sales are still taking place offline. And working with some of these offline partners can really help us grow our business.
Could you tell us a bit more about the story of Stitch Labs' founding?
Brandon and I were roommates when he was doing his clothing company called Naked Cotton. Brandon was working as a data scientist on domestic nuclear security at Lawrence Livermore Labs. During his spare time he started a clothing company called Naked Cotton. Brandon would go all over the city to sell his shirts in different stores, essentially be a wholesaler consignment. He was also selling at these offline shows. He went down to a Tradeshow in Las Vegas, and he saw a person next to him take a wholesaler for $10,000 on a piece of carbon paper. He was just astounded that business was still being done that way.
So being an engineer and having the capability to develop the software, he had developed his own wholesale software to handle his inventory and his order management. When he saw that happen down in Las Vegas, he decided that enough is enough. He could help people in this industry be successful by developing Stitch.
He started writing the code for it. I guess it's been about two years since he wrote his first line of code. He decided to leave the laboratory job and start working on Stitch full time. During the time he was doing his clothing company he also had an iPhone accessories line. That really accelerated his ideas—the need for people to be able to access data real time. They had sales people in different countries and Excel spreadsheets had gotten really out of hand, trying to have his sales people in different countries and different areas of the United States look at these spreadsheets and understand where the business was.
So that really gave him even more proof that Stitch would work. That's when he started developing it. I came on board full time in February of 2011, and Michelle came on full time probably around the same time he started developing the application, which was late in the year in 2010. So it's been really just an amazing experience. Because we had the background—I guess my background was literally all about—I worked at a big profit-based company, but my family owned a very small business that sold sporting goods. So I saw the same exact problems with them. We all have this background in product-based businesses. So it really helped us have a true understanding of what these people were going through.
That's all the questions I have. Is there anything else you'd like to add?
This is a very exciting space right now. Commerce has been just absolutely amazing. We visited with our friends from Shopify up in Ottawa, and they have the idea that commerce is changing. They want to be a part of the positive change in that. We think that we can be a part of that as well. So we're really excited about helping these independent business owners be successful, and we're well on our way to doing that.
Looking for more information? Check out our full collection of related ecommerce blog content and product reviews on the Business-Software.com ecommerce resource center page.