"Let's Stop the Robots": UserVoice Summit Explores the Future of Customer Support
Last Thursday I went back to camp – UserVoice's Summit in San Francisco last Thursday celebrated the launch of its brand new Touchpoint Toolkit with a camp-themed afternoon complete with pine trees, picnic tables, and friendship bracelets. UserVoice hosted an array of speakers who discussed everything from how they've used UserVoice to the changing role of Helpdesk software in the tech world. The discussion centered on how customer support is leaning into the values of transparency and friendly, casual interactions. This brings into question something that any business who has customers should be asking themselves: are customers getting the right experience from support team? If not, it's time to ditch the robot and build a friendlier UX.
Listen Up or Fall Behind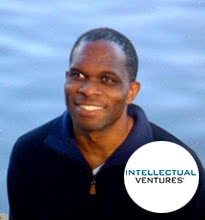 Small companies know that every customer counts. But why should large, popular companies with high demand and thousands of users care about keeping their customers friendly? Even the most popular products and companies that produce them are at constant risk of being pushed into obsolescence by innovative new products that promise to simplify the status quo and respond to the needs of users. Intellectual Ventures' Darius Sankey, in his lecture on outcome-drive innovation, reminded us that Sony's Walkman was the market leader for years in the mobile music industry. But when Apple introduced the iPod and married music software to the hardware, Sony lost the lead. Apple didn't just build a better product- they built a better experience.
Even the most bleeding-edge of companies needs to stay two steps ahead of their customers if they want to outlast their own product. The best way to anticipate what customers will want in ten years, Sankey said, is to listen to what they're telling you today. Good helpdesk software isn't just about resolving problems in the moment. It's about collecting data and customer feedback to help you hone your vision and craft a better product in the future.
Build Better Customer Support Policies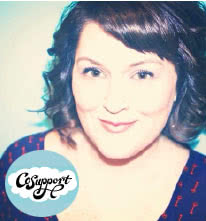 CoSupport's Sarah Hatter explained that customers simply want to talk to people when they have a problem, not an automated system or a faceless corporate account. Stripping down the traditional customer support jargon and naturalizing your language can go a long way in improving the user experience of your brand. Hatter brought up Taco Bell as a case study in social media customer support. A few years ago Taco Bell handed over their Twitter account to a college intern, whose irreverent, casual style blends well with Taco Bells' public image. Hatter's point rings true: whether it's polite and friendly or irreverent and casual, make your public voice one that your customers can relate to.
Proper documentation is another key element; your knowledge base should be clear and structured enough to enable self-starting users to solve their own problems quickly. Stripe "Support Hacker" Michael Schader spoke about how streamlining their knowledge base let Stripe's support team spend less time answering the same questions over and over and more time focusing on more challenging requests. Stripe's team even tackled the challenge of teaching one ambition user PHP and Javascript basics via UserVoice's platform. The advice and anecdotes given at UserVoice Summit all boil down to one critical idea: great customer support relies on breaking down barriers and focusing on real, human interactions. Getting rid of automated responses, stilted language, and impersonal ticketing systems helps to create a user experience that feels like the company really cares about you.
Getting Out From Behind the Helpdesk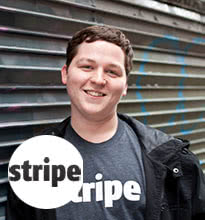 A large part of the Touchpoint Toolkit rolled out on Thursday has to do with improving the way companies collect and use data from their Helpdesk. "Satisfaction Scores" give quick insights into customer performance, and the SmartVote system helps gauge customer satisfaction with current offerings as well as insight into their interest in new features. UserVoice's own head of customer support, Ted Choper, told us to keep our eyes peeled later this year for new analytics features that will help companies better understand customer support efficacy and track the volume of support request so they can allocate their resources accordingly.
Support teams are going to have to get out from behind the Helpdesk and take a more proactive role in customer support if they want to stay ahead of the game. Doing so requires smarter software that takes a more holistic approach to customer interactions. UserVoice has developed tools like Inspector that let support staff pull key data quickly when dealing with customer questions, staying informed so they can respond more effectively and rapidly. UserVoice's Summit has demonstrated that by combining best practices that put the customer first and thinking hard about what both hard data and anecdotal customer feedback means for their products, businesses can harness the power of their customers to build a better, more satisfying products year after year.

Looking for more information on customer service software? Download Business-Software.com's free Top 10 Customer Service reports, which include comparisons of the best customer service software and top help desk platforms on pricing, features, delivery model and more. For additional reading material, visit Business-Software.com's Customer Service resource page.