The Best Upcoming Tech Conferences of 2017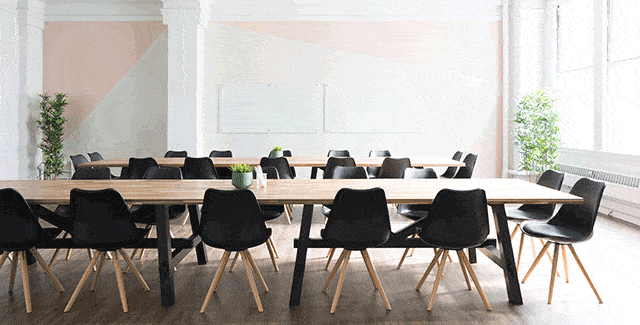 Business-Software.com's Tech Conference Series highlights the most groundbreaking, can't-miss conferences coming up in the next six months. Do you know of a hot conference we missed? Share in the comments below!
Summer is here, and for many people that means it's time for business travel — but hopefully it's not all work and no play. A good tech conference will give its attendees an exciting day of motivational speakers, interactive workshops and the chance to network with unforgettable people who share goals and interests.
Truth be told, great conferences are happening almost every week in various locations, but highlighting every single one would take an army. However, if you're debating which conference to attend out of the best of the best, look no further. I present to you the top conferences in the US for the rest of the 2017 year.
Digital Publishing Innovation Summit
When: July 17-18
Where: New York City, NY
What: Are you in, or simply intrigued by, the digital publishing world? The Digital Publishing Innovation Summit by Innovation Enterprise will bring together executive leaders, industry speakers and vendors for in-depth case studies, interactive panels, networking and post-event video content at the Sheraton Hotel in Times Square. Attendees include big names such as Mashable, LinkedIn, CNN and more.
Focus on common challenges and discussions like third party publishing channels, monetization, ad blockers, 'fake news' and the best trends of 2017. The conference promises to teach the best SEO strategies, how to increase audience engagement, develop multimedia content and more.
Gartner Catalyst Conference
When: August 21-24
Where: San Diego, CA
What: The Gartner Catalyst Conference gives attendees the chance to gain insight on the topics of big data, cloud, IoT, AI, DevOps and entire project lifecycle.
You can choose from six tracks or four journeys depending on your focus and hear from multiple speakers from Gartner and participate in a Q&A from Kirk Knoernschild. Learn how to build data and analytics architectures, create scalable security, formulate your IoT strategy, make sense of blockchain and more.
Finally, engage with exhibitors from top tech companies including Google, Amazon, IBM and Oracle and emerging innovation companies, as well.
Microsoft Ignite
When: September 25-29
Where: Orlando, FL
What: Microsoft Ignite brings the tech community together to discover new tools and innovation and take part in technical training. Have you ever wondered what it would be like to talk face to face with the person who built a product you're using? You can do it here!
With over 700 sessions, attendees will be able to get insight from industry leaders and view product demos. Walk around, connect with peers and collect swag. Speakers will include big names like Satya Nadella, Mark Russinovich and Paula Januszkiewicz.
GeekWire Summit
When: October 9-11
Where: Seattle, WA
What: The GeekWire Summit features on-stage Q&As and talks and interactive product demos from tech leaders. This year, the conference is supposed to bring in over 800 business leaders, entrepreneurs and executives.
Top executives at the past summits have been from companies like T-Mobile and Expedia, and have included conversations about some rather unusual topics such as self-driving spaceships, jumping out of airplanes without parachutes…and solving the tech talent gap.
For this year, one speaker already announced is Microsoft CEO Satya Nadella, so if you miss out on Microsoft Ignite you will get another chance to gain insight from him.
Dreamforce
When: November 6-9
Where: San Francisco, CA
What: While not much is announced for this year's Dreamforce, you can sign up to be notified when more information is released.
Salesforce's annual conference is meant to give companies of all sizes and industries the chance to pick from thousands of sessions and live solutions that are the best fit for them. Past speakers have included Melinda Gates, Mark Cuban and Robin Roberts and conversations on women's equality in tech, AI and supercharging productivity.
The conference has even been headlined by U2 in the past, so you can guarantee to cross a concert off the bucket list for 2017 as well!
TNW NYC
When: December 12
Where: New York City, NY
What: TNW NYC aims to bring the world's technology leaders together to discuss popular trends, network and connect with possible clients and partners.
While details are yet to be released for this year's events, the conference has had top speakers in the past including Steve Huffman, Alexis Ohanian and Piera Gelardi and conversations on online reputations of local businesses and how to grab attention from the audience.
The conference has also hosted an After Hours beer garden, live music and round tables to engage with peers. There's sure to be more to come this year around.
Still Not Sure?
If you're not sure you'll ever get the greenlight to attend a conference, check out the conference website, as it will almost always have a written strategy for pitching the idea to a boss or company.
Conferences are helpful for learning more about your industry, hearing from inspirational leaders in your field, networking with peers who could be a valuable resource to the growth of both you and your company…and simply having fun.
All of this will equal an improved, dedicated employee heading back into the office the next day, which contributes to improving company culture and success in the long run. Who can argue with that?
Photo courtesy of Pexels user Unsplash.