The Experts Weigh In: Top Marketing Trends to Watch
As marketing departments continue to change dramatically, in part due to the continued rise of mobile and social media, Business-Software.com turned to the experts in the field and asked them: What are the top marketing trends to watch in 2013?
High-speed, Medium-specific Content
Percolate, a social software company, foresees that mobile and social will push businesses to create faster, medium-specific content: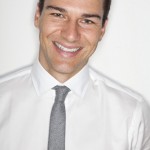 "In 2013, brands will recognize that in an always-on world, the amount of content they need to create will increase exponentially into the foreseeable future. These are the new laws of content that are the result of the explosion of mobile and social.
For brands to succeed they will need to recognize that:
Always-on content is the lifeblood of their brand.
Messages intended to last minutes can create insights for messages that become timeless. (See: Stock & Flow)
Quality is defined by the medium, not the brand.
In order to fulfill on these new demands, brands will increasingly look to software and their employees to be the backbone of their operations." – James Gross, co-founder at Percolate
Social Engagement at Every Touch-Point
It's not surprising that many experts count social media as a key factor of successful marketing in 2013. But "social" is such a broad term, it's important to know where to focus your energy.
Get Satisfaction, a provider of online forums and communities, highlights the importance of staying engaged with your audience – not just to close a sale, but also to nurture relationships and brand awareness: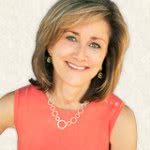 "In 2013 Marketing executives will continue to leverage social media beyond gathering fans, followers and Facebook Ads. Savvy marketing executives will invest in customer experience strategy and will make the second generation of social, which is building engagement at every stage of the customer life cycle an integral part of their CXM strategy. In addition,  marketing executives will leverage analytics to gain insight into what motivates their customers and will leverage relevant customer conversations as dynamic marketing content." – Azita Martin, VP Marketing at Get Satisfaction
Sprinklr, a company specializing in relationship management at a social scale, echoes the importance of transparency and credibility when interacting with your audience. Their take on the matter? "Get R&R in 2013 (but plan on it being far from relaxing)."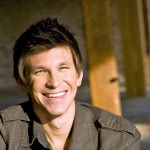 "Gimmicks are gone. Perfect is passé. Real and relevant (R&R) is the song of 2013. Father Time 2012 has tasked the New Year babe of 2013 to ring in the new year of R&R by being transparent and credible with every interaction, across every touch-point. This means one-to-one, this means personal, this means authentic. In 2013, expect R&R to extend through every nook and cranny of your brand experience in very impactful ways. Gone are the days of covering up product mistakes, instead, you'll talk about what you learned from them. Sure, you listened to the voice of the consumer, but now it's time to actually hear them. That data you used in 2012 to validate efforts won't cut it in our R&R 2013. Campaigns, messaging, interactions, experiences and content must all exude R&R to offer utility and value. If you haven't figured it by now, managing R&R is tough. Your brand needs people, partners and providers who can deliver on R&R at scale in a borderless economy. Maintaining accountability requires infrastructure, governance and processes that enforce R&R at all times. If 2012 required much; fear not, there is plenty of R&R ahead in 2013." – Lukas Quanstrom, Account Director and Strategist at Sprinklr
Marketing Automation
Marketing automation specialists eTrigue point out that vendors no longer sell; instead, buyers buy.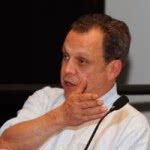 "Inbound marketing technology is revolutionizing how we interact with prospects and potential customers. Potential buyers are often well down the path of education and vendor and product selection before they ever interact with a sales person. Buyers have more control over the buying process than ever. Marketing automation puts tools back in marketers' hands to balance the equation. Using advanced software such as eTrigue DemandCenter, you can identify who is investigating your offerings and build offers and content on your website that will generate further interactions, nurture prospects, and increase your return on investment. Tracking the interactions of each individual and tying their visits from inbound activity with the results from outbound emails you send gives you a 360 degree view of prospects that can make both your sales and marketing vastly more successful." – Tony Tissot, Sr. Director of Marketing at eTrigue Corporation
Video, Social Ads & Mobile Apps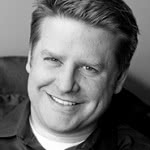 Shoutlet, a social media specialist providing a platform that connects companies with their target audience, highlights three areas where we can expect to see major developments:
Video takes the main stage: "In 2013, pictures are going to the next level in the form of videos, with brands finding bigger and better use of video shorts and commercials to share stories and promotions. Doing so will make way for campaigns to have a longer shelf life and more and more brand-supported videos are set to go viral."
Brands will need to find a balance with social ads: "Beyond paid, earned and owned media, 2013 will show us how brands are being creative when it comes to social ads as they relate to social sharing. We'll begin to see ads options beyond what exists now by platforms such as Twitter and Facebook to help drive revenue."
Continued rise of mobile and location-based apps: "Coupons, daily deals and offers promoted through user check-ins will continue to rise in 2013 and app developers will continue to look at industries that could benefit from location-based technology."
What Do You Think?
We welcome your feedback in the comments below. Do you agree with the five experts we polled, or do you think there are some coming developments we missed? Let us know!