The Future of Ecommerce: Everything You Need to Know for 2013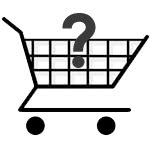 Revenue generated by global ecommerce is scheduled to hit close 1 trillion dollars by 2013 (JP Morgan). So there's no doubt that online shopping isn't going away anytime soon. Therefore, how can one optimize their online business and prime it to generate a community and repeat customers? Here are some tips for incorporating data and analytics into your ecommerce business in order to improve your bottom line:
Focus On a Niche
It is easier to compete in a niche space, rather than trying to create a business that encompasses everything from DVDs to skincare to yoga pants, like Amazon or eBay. If you are participating at a category level, say for instance "skincare," narrow it down. Perhaps you could only sell organic skincare or products with environmentally friendly manufacturing. Perhaps you only focus on face products rather than the entire body.
If it does not make financial sense to narrow your product offerings then you can participate in niche marketing. This is basically the process of refining your marketing campaigns to target a more specific audience. By using the data that your analytics solution provides, you can optimize niche campaigns based on age, life status, demographics or location.
Data-driven Business Solutions
By utilizing your inventory and customer data, you may be able to decide what to purchase during what times of the year. Finding ways to improve operational efficiency is easier with the use of data. For an example using skincare, perhaps organic product purchases have been on the incline in recent years as more people get educated about what is in their skincare products. You may be able to make a data-driven business decision to purchase more organic products.
Your purchasing data can also tell you what cycles your customers are on and it can inform your decisions about when to stock your online store with moisturizers, sunscreen, bronzers, etc. You can overlay this data with other external information like seasons or weather in order to make predictions about your products. And once you determine which products sell best and at what time, you will be able to optimize marketing campaigns, further saving you money. This also includes location-based services and deals, which will no doubt be a bigger part of our retail marketing landscape in the future.
Personalization
Going along with finding your niche is the personalization of online experiences. This is what will really drive customer service in the future. Take, for instance, the new My Lowes feature. It captures all of your previous purchases so that when you are touching up your house, you will be able to access your paint colors; when you are decorating for the holidays, you will be able to remember the exact height of last year's Christmas tree. This is great for the customer, but it's also great for Lowe's. They are able to capture customer data that will help them make purchasing decisions that will directly affect their bottom line.
Similarly, Rent the Runway has personalized the shopping experience by developing Our Runway, which allows women to upload photos of themselves in the dresses and search through pictures according to their height and size (search results for "Women Like Me"). The founders understand that reviews are important when renting these expensive frocks and that a photo of the dress on a model is not realistic for most people. Therefore, women are able to upload their own photos and review the fit, size and appeal of the dress. This not only helps other customers using the site, but it also helps Rent the Runway decide which designers work best.
Augmented Reality
Though this new technology is currently still being developed, it is the future of ecommerce. Augmented reality will allow a customer to virtually "try on" apparel or accessories and also "experience" the product's feel, shape, size, etc. It will transform the way people shop online, and will therefore transform the way you market your business online.
For more information take a look at our exclusive Top 10 Ecommerce software report as well as our comprehensive Ecommerce/Retail Management resource page.


[This article was syndicated with permission from AskingSmarterQuestions.com.]