The Service, Not The Product, Is The Product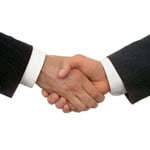 Say that ten times fast.
Is Google Adwords a billing system or an advertising system? The answer is both. The beauty of the pay-per-click advertising business model is made possible by the beauty of the billing functionality. You can't separate the value of the business from the billing functionality.
What about Enterprise Car Rental and Car2Go? At the simplest level, the two companies do something very similar–they rent cars. The difference between the two companies is not the cars. Instead, Car2Go competes on a range of value-added digital services that are, at least in my mind, more important than the car itself. Car2Go provides a range of digital services that make renting the car for an hour more convenient than renting for a day. These services include the ability to reserve a vehicle from any device, a member card that unlocks the car and activates service, a geo-location function that makes finding a car easy (and charging you extra if you leave the geo-fence).
With Car2Go, the service, not the product, is the product. The critical enabler of that product is billing.
Car2Go is a great example of the many ways that billing has changed from the simple delivery of an invoice to enabling the creation of new streams of revenue that layer on top of traditional products and services.
To paraphrase Yuri Aguiar, CIO of Ogilvy Worldwide, "the computing power and the networking services are becoming more and more like a dial tone. Now we need to focus on what business users need to get out of technology."
Increasing business performance isn't about increasing efficiency (chances are good you've already streamlined everything there is to streamline). Everything has been optimized and right sized. The next step is to use billing to create new sources of revenue and take advantage of marketing opportunities at a massively accelerated tempo.
Instead of simple recurring transactions, the digital economy has created the opportunity to build stronger customer relationships and monetize customer activity. New dynamic business models that meter, rank and store value can disrupt markets and dramatically increase ARPU (average revenue per user).