The Top Talent Management Trends in 2013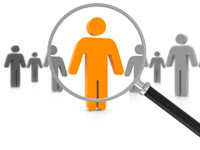 Explicitly or implicitly, talent management is somewhere between being diligently measured and nigh on neglected by every business in existence. Especially for small businesses, talent management has traditionally amounted to the boss's keen eye for the right candidate, but the advent of SaaS has leveled the playing field such that there is no longer a scale or cost-based excuse for lacking a structured talent management system. As Sylvia Vorhauser-Smith cites in her recent article "Talent Management's Perfect Storm", "Bersin by Deloitte point to the technology trends that are enabling a new generation of HR professionals: the commoditization of talent management systems, innovation spawned by industry consolidation, mobile, social, big data analytics and workforce planning." This "revolution" as she describes it has forced human resources professionals to refocus their goals in the wake of impending analytics implementation in all departments. As a result, the major shifts that have already begun and will continue to permeate talent management in 2013 are a greater emphasis on product and hiring localization, internal investment in employee development and new talent sources, and an increased focus on corporate social responsibility in light of the competitive job market.
Localization
Contrary to what its name might suggest, localization in the context of talent management doesn't mean keeping talent local but rather providing the right kind of support to human resources teams wherever they are. The difficulty in achieving effective localization is that markets are always in flux and each presents a unique set of problems that demand tailored solutions and individual attention. The responsibilities of a human resources department in the global economy now incorporate, "a tapestry of programs for recruiting, onboarding, training, performance management, compensation, employee relations, succession, engagement, and leadership development. While doing this, HR must manage payroll and benefits, avoid legal problems, and keep employees happy." This exhaustive list is identified by Bersin whose recent High-Impact HR research reveals the tremendous new value that HR has in making all other departments effective:
When asked to try to estimate what drives business success in their organizations, executives tell us that the operations of HR itself contributes around 7% to the company's bottom line performance. When we include the role of HR in driving leadership, management, and employee productivity this increases to 37%. More than 1/3 of total revenue and profitability comes from programs HR directly manages.

Putting this another way, HR's ability to help staff, train, enable, and coach people generates four times the return of HR's compliance and operations functions.
In short, companies must devote resources to developing specialized HR strategies and training employees who will recognize the needs of individual markets and hire accordingly if they wish to remain competitive globally.
Internal Investment
Though it may seem farfetched to suggest that HR professionals in 2013 will look to professional sports for inspiration, the lessons that can be learned from sports' greatest minds like that of former Oakland Athletics assistant general manager Paul DePodesta are directly applicable to any company of scale. The takeaways from ellucian's interview with DePodesta are twofold: First, developing existing employees is the easiest way to improve results without changing your budget. Second, hiring should be approached with the same eye for probabilistic return on investment that companies use when considering something like a new software implementation.
To clarify the first point, employees should be treated as stock in your company, not as stock per se. Typically, you purchase stock at reasonably low price based on speculation that it will rise. A company that fosters its existing employees through education not only hedges against employee dissatisfaction, but following the stock market analogy can take part in "insider trading" insofar as an employee that was hired at a low price or with a limited skill set can far exceed their original value given the opportunity and resources to do so.
The second lesson to be gleaned from professional sports is that HR managers need to begin thinking like economists. In an article by Josh Bersin he addresses this issue directly in challenging HR managers by asking:
What [would] an economist do? They would try to find more supply. That is they would start 'harvesting' new technical talent by planting new seeds and growing new crops. In the case of HR this is called 'talent harvesting' or 'candidate relationship management.' This company should build a compelling talent acquisition brand and start to farm new candidates who are in their second and third year of engineering school.
…
And economists would look at retention rate, internal talent migration, and cross training opportunities within the company. This company has more than 100,000 employees, so programs that keep engineers working a few years longer, improve retention, and create career development will have a huge effect.
Essentially the two lessons suggest the same trend, that working with what you already have to develop new strategies for training and hiring will produce a greater return on investment than seeking external solutions and paying out of pocket.
Corporate Social Responsibility
The term corporate social responsibility refers to a company's consciousness of the impact it has on local and global economies and environments. As much as a company's values are established by those in charge, they're also necessarily tied up in the opinions, values, and mission of its employees. When it comes to talent management, job markets that have low supply and high demand allow candidates to take a potential employer's commitment to making a positive impact into account when deciding who to work for. Conversely, a company whose values are clearly defined can transform its employees into evangelists. As Halogen Software's Neil Shah put it:
At its most basic, good talent management leads to:
– an increase in employee well being, fulfillment and productivity
– employee development and career progression
– higher employee engagement and retention
…
To ensure that your CSR values are introduced into the everyday life of your company's talent:
– Identify company values based on your CSR policy
– Define and describe these as core competencies
– Evaluate every employee's demonstration of these core competencies as part of your performance management processes
– Further develop these competencies in all your employees through targeted training
As Shah goes on to note, one of the best ways to implement a CSR policy is to start at the top. If a company's leaders are adhering to a set of shared values and standards, employees will be far more likely to follow suit. Though some may argue that "company people" are a dying breed in today's economy, this ignores the fact that in a world that is more public and transparent than ever before, believing your employer's mission statement is a necessary part of building a cohesive public identity.
Measuring Talent in Numbers
Though it would be easier to attribute the apparent shift from traditional models of hiring to a single factor like economic austerity or new technology, the real reason why talent management is changing has to do with the simultaneous confluence of new analytics capabilities, widespread outsourcing, globalization and the introduction of new markets, and the fallout of the economic crisis. Companies everywhere are doing less with more, and it is the job of human resources to manage human capital as effectively as possible while keeping expectations and results high. How this is accomplished, however, is changing at its core. To return to Vorhauser-Smith, she predicts that:
The HR function of the future will morph into a human capital advisory service – small in headcount, big in strategic output. Intelligent, integrated systems will cut through all operational processes, entire layers of HR could disappear as their functions are absorbed by better informed and empowered line managers.
Like all of the departments they hire for, HR professionals are already beginning to find that competition is becoming increasingly stiff in their own part of the office. The data that was once used to audit engineers is now being used on the managers themselves, not out of a greedy desire to pinch pennies but because as Bersin found, better HR has direct correlation to higher revenue. The double-edged data sword is finally swinging back to the hand that holds it, and 2013 will be the year that companies define what talent management means in the intelligent business age.
Want more on talent management? Our Human Resources Management research center page has more articles on HCM, talent management and more. Download our Top 10 Talent Management report for a side-by-side comparison of the leading