Things You Need to Know Before Implementing BI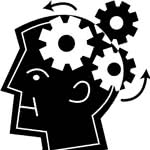 More organizations than ever are taking the plunge and investing in business intelligence (BI) technologies. Cloud hosting has made it infinitely easier and less costly for smaller businesses to bring analytics into the fold, and greater awareness about the role data plays in meaningful business decisions has expanded the sorts of use cases for intelligence.
That said, implementing a BI solution is still by no means easy. To get a feel for how to begin addressing that challenge we asked Eric Kimberling, managing partner at Panorama Consulting Solutions, an ERP consulting firm, and Alex Antonatos, a Canada-based Oracle software consultant, about the things an organizations should know before considering a BI implementation.
Eric Kimberling of Panorama Solutions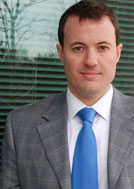 Panorama's approach to BI is as an element in a larger ERP system. The company emphasizes organizational change management above all else in ensuring successful software implementations, in contrast to many other ERP consultancies, among whom, Kimberling wrote on his company blog, "95 percent or more… focus too much on software configuration and basic system training without mastering the art of organizational change."
Following the general trend of democratization of BI, Panorama has noticed a corresponding uptick in BI interest among clientele who fall under what are called Tier II and Tier III.
Tier II refers to mid-range solutions and Tier III refers to solutions geared towards medium and small-sized organizations, typically industry specific and possessing as limited a footprint as can be found among ERP systems.
On Tier II and Tier III adoption of BI, Kimberling said: "We have seen more interest among small and mid-size companies. Just as larger companies were ripe for new ERP systems 10-20 years ago, lower cost ERP technologies such as SaaS and Tier II systems have provided SMBs with cost-effective and viable solutions over the last few years, which is leading them to the next problem: what to do with all the data they're capturing within these systems. This has resulted in more business for us, as more companies try to figure out how to get better information out of their existing systems."
Additionally, broad trends like globalization and changing regulations have played a part in driving more interest in business intelligence and data analytics in general. Smaller companies are increasingly having to face more global markets, creating a greater necessity for quantifiable, data-driven decision making. Similarly, industries with high levels of accountability like food manufacturing and defense/aerospace have the need for BI pressed upon them by way of outside regulation.
Kimberling identified three questions that an organization should ask itself before making a serious attempt at a BI implementation:
What type of data is needed?
How will decisions be made using that data?
How critical is it that this data be accessible within your core ERP system vs. a bolt-on BI tool

"Many ERP systems are good at automating workflows," Kimberling said, "but not as good at generating information that can be effectively used for decision-making."

Like Kimberling and Panorama Solutions, Alex Antonatos is less interested in standalone BI as he is in BI as one tool among many that will allow an organization to focus on all the different types of data it deals with and warehouses as part of its daily operations.
"More than ever people are uploading 15 times more data today than they did just three years ago," he said. "Tier II and Tier III companies have followed the model of intelligent business–or gone out of business. They are using the data to make smart decisions. The BI consulting services are currently booming, with companies that are looking to use the data for decision making. Companies of all sorts have so much data and a pressing need to understand it better. What I'm seeing is companies using a quicker decision process when dealing with consultants. Like in anything, some walk the walk and others just talk; they expect a quick return on your value proposition."
Antonatos' pointers:
The goal of a business intelligence system should be always to support better business decision making:
"BI is a decision support system… I do not believe anyone would disagree that we live in a time where the available information is scaling exponentially in consumer, B2B and B2C domains. This can create both paralysis and opportunity at the same time."
List the main issues that face the organization when it comes to data:
"This doesn't need to be a complete list, nor does it have to be fully organized. However, knowing some of the concerns of the organization will help those who will be asked to be involved in planning to prepare your BI implementation."
BI is moving towards becoming a mission critical function:
Organizations should be thinking about their ability to provide interactive, intuitive and accessible measurement, analysis and reporting solutions that considers cross-functional data and sources. If you don't do it your competitor will–data has become the new competitive advantage.

Want to read more tips from Alex Antonatos and Eric Kimberling? Browse the Business Intelligence software resource center to view all of our content from contributors, including adoption tips, product reviews and industry news.