Top 3 ALM Platforms to Solve Your Application Development Needs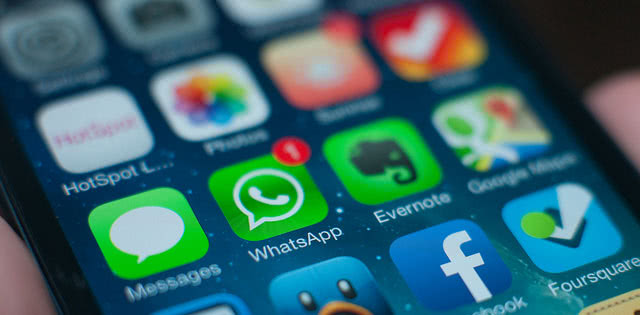 In a world driven by computers, machinery and technological advancements, software applications are as prevalent and diverse as the global population.
Behind each of these solutions is — or should be — an application lifecycle management (ALM) system operated by a skilled development team. The purpose of such a system and its operators is to ensure applications run smoothly, monitor deployment, fix glitches, perform updates and execute any number of other maintenance tasks. And yet, many businesses are regularly delivering flawed applications to consumers — in part due to the lack of efficiency within application development operations.
According to a recent survey, 43 percent of respondents frequently release applications with security vulnerabilities. Based on this survey sample, as many as half of all businesses aren't devoting enough time to developing and properly testing applications before releasing them to the public. That's an alarming amount, considering how much we rely on these technologies — and how many varieties of application development software platforms are readily available.

Selecting an ALM Vendor to Help Out
Implementing the right ALM solution will allow a team to effectively oversee all application projects within the development and maintenance lifecycle, from start to finish. However, choosing the wrong software could exacerbate existing problems or cause new ones, which is why it's imperative that a business understand its options before buying.
A majority of ALM vendors offer module-based platforms or software designed for a specific type of development operations team (or a combination of the two). These options are great for buyers with specific needs, but they can also complicate a buyer's ability to accurately compare products.
When shopping for ALM software, businesses should consider their answers to three important questions:
What methodology or methodologies will our team rely on?
Do we require a comprehensive solution for application development and lifecycle management, or a more specific set of tools?
Must our platform have the capacity to support DevOps?
Armed with its responses, a company will be more prepared to evaluate all of the platforms on market. Below, we take a look at three of our favorite ALM tools currently available.

The Top ALM Tools for Your Business
While looking for software to manage your application lifecycle, keep in mind that you should conduct thorough research to ensure you find the best option for the unique demands of your company. Here we highlight a few vendors that stand out at the front of the pack with their offerings, featured in no specific order.
For Microsoft-Focused App Development: Microsoft Visual Studio

Traditionally, Microsoft Visual Studio has acted as the go-to suite for Microsoft-focused developers, and the 2013 and 2015 editions continue to prove the platform's value in the ALM market. The latest versions of Microsoft VS provide a stable platform from which developers can build, test, deploy, debug, monitor and update applications designed for Microsoft platforms. VS 2015 includes a handful of updated features to improve application development activities, including enhanced debugging functions, upgraded language and compiler tooling and DevOps for larger teams.
In addition to comprehensive tooling for developing applications for Microsoft platforms, the newer iterations of Visual Studio provide cross-platform development that enable users to build for Android and iOS, and cross-server development for Windows, Linux and Mac OS. The 2015 edition of Visual Studio is available in three versions: a free community edition, a professional-level version for $1,199 and an option for enterprise-grade functionality ($5,999 per license).
Why We Like It: The 2015 edition of Visual Studio reveals Microsoft's attempt to better address user needs with handy functions such as a free option for non-enterprise use, VS Online services available across all editions and tools to construct applications for other popular platforms.
For Flexible Workflows: Atlassian JIRA

As Gartner points out in their 2015 Magic Quadrant for Application Development Lifecycle Management, JIRA's greatest value derives from its extensive task management and workflow automation capabilities. JIRA provides the tools for development teams to quickly track issues, build and edit workflows, manage tasks and projects and collaborate with other users. The most recent iteration of Atlassian JIRA also includes greater emphasis on release management with real-time alerts and code and bug tracking for pending releases.
The platform's focus on project oversight and workflows also makes it ideal for varied use cases beyond that of ALM, such as ticket management for IT service desk, progress tracking for testing purposes, and internal team and task distribution for project management. Cloud subscriptions for JIRA range from $10 monthly for 10 users to $1,000 per month for up to 2,000 users. Users can also choose to self-host the platform, starting at $10 per month for 10 users.
Why We Like It: In addition to offering a flexible tool for workflow management, JIRA can be combined with other Atlassian solutions as well as a variety of third-party add-ons to address more comprehensive IT and development needs.
For Simplified Agile Project Management: VersionOne

Best for teams reliant on agile methodology, VersionOne stands out with simplified agile project management tooling that spans sprint planning and tracking, scrum workflows, portfolio management and task monitoring. VersionOne outshines many of its competitors as a scalable, flexible platform that can be deployed quickly and requires minimal training. The software also boasts one of the cleaner user interfaces in the realm of ALM tools, with a straightforward dashboard layout that allows teams to efficiently locate information.
In addition, everyone from developers and testers to high-level executives can communicate through the platform's interactive tools, presented much like an internal social media network. VersionOne supports a handful of agile-focused development methods including Scrum, Kanban, XP, SAFe and hybrid. A free version is available for single-team use, while full-scale editions cost $29 to $39 per user per month. A fourth option allows multi-team access with a 20-user pack that costs $175 monthly.
Why We Like It: In-depth collaboration and project tracking features allow VersionOne users to easily follow relevant tasks, chat with teammates, browse activity streams and build storyboards or taskboards.

Looking for vendors other than the top 3 ALM platforms profiled here? Compare an even broader selection of ALM solutions by checking out our free Top 10 Application Lifecycle Management Software Report.
[Photo courtesy of Flickr user Jan Persiel.]