Top 3 Challenges for the Software-as-a-Service Industry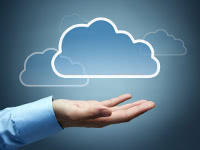 The IT industry has gone from taking baby steps to giant strides forward in its adoption of cloud computing technology in a very short span of time. Software-as-a-Service (SaaS) is one of the cloud-based services that has earned widespread acceptance in the enterprise world; however, there are still a few pressing issues that need to be addressed before SaaS solutions can really be marketed as game-changers.
Nearly 20 percent of SaaS deployments have failed to live up to their potential due to improper data integration. Business organizations often fail to undertake proper protocols to synergize their existing data with SaaS solutions, which can lead to major headaches later for them.
Nearly 75% of enterprises are aiming to implement multiple SaaS-based business applications and other cloud-based services over the next year. Hence, it is imperative you also familiarize yourself with the few challenges you may encounter with their use before embarking on an information revolution that may not suit your organizational needs.
Strategy for Smooth Integration of Data
49% of the companies that have shown interest in adopting SaaS solutions have expressed concerns with the strategy for integration of data. These problems are not to be taken lightly and are capable of derailing the entire SaaS deployment if not dealt with effectively.
"SaaS sales teams often restrict themselves conveniently to market only the revolutionary nature of their product, without addressing the potentially steep costs of data integration that may arise later," says the Vice President of Microsoft Dynamics reseller Rand Group. In other words, these costs can make the whole economically attractive factor of SaaS solutions look completely redundant once implemented.
Data Security & Other Concerns
Data security is one of the primary concerns of business enterprises that are searching for a SaaS solution because a third party now also shares responsibility for keeping their data protected from any malware or privacy breach. Many SaaS vendors have recently reported a compromise in their security systems. This implies that while cloud-based services are innovative, they are not yet bulletproof.
Issues like data portability, price fluctuations and service quality may be too risky for big enterprises to bank on by simply relying on the integrity of the SaaS vendor.
Assessment of Both SaaS and its Vendor
Your enterprise IT department should always exercise a great deal of caution and patience in the selection of a SaaS vendor before signing a contract. Instances such as your vendor failing to devise a rational solution for your data integration needs or basic security concerns are clear indications that their competency may not be as high as they claim.
Before signing a deal with a vendor, it is critical to ensure that you have complete clarity and transparency in each phase of implementation of the SaaS solution you have chosen.
Research for this post was provided by Microsoft Partner Rand Group.

Want to read more insider-perspective posts? Browse our entire archive of industry insights from our contributors, a group of software and technology experts, by visiting the Industry Insights section of the Business-Software.com blog.