Transform Your Data into Intelligence: Top 5 Cloud BI Solutions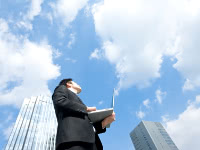 With cloud technology, businesses are able to access analytics from any time on any screen. These real-time visualization capabilities reduce IT dependence, increase flexibility as business needs change, and create faster deployment times. Cloud Business Intelligence (BI) products are designed with the intention of making data management easy for anyone, whether he be an employee or a user accessing information through a web API. BI providers are able to harness information from many disparate places, from manufacturing to marketing, and combine them into interactive, visual pieces that can be shared from anywhere.
When cloud BI began, vendors offered this solution to SMBs as a cheaper alternative to the enterprise-level, on-premise option. But with cloud's strength, today cloud BI is a solution for all business sizes and types. Whether you aim to use cloud BI for proof-of-concept projects or analyze sale data, you need a strong software that will contort to your needs as they change.
Domo

Domo makes their cloud-based executive management platform as effortless as possible first by providing a complete cloud-based solution, and second, by reducing all information to display on a single dashboard view. Domo generates data in real time, cutting back on instances you'll need to consult IT and wait for a report. Domo is a prodigy start-up, bred and raised by the industry experience of Amazon, American Express, eBay, Facebook, Google, and LinkedIn to name a few. Domo's Business Intelligence suite is accessible on any device, connecting all sources of financial data, marketing, operations, and sales in real-time on its single dashboard. Unlike software that specializes in industries or sizes, Domo serves businesses of all sizes and types, from manufacturing to entertainment.
Birst

Birst aims to synthesize data for any user with any level of expertise. With an Agile-based philosophy to its product, Birst gathers data from disparate sources like sales, marketing, HR and finance, then provides an in-memory analysis. Each interface comes with a library of interactive visualizations to intuitively drill-down or drill-across reports with at-a-glance insight. In addition to regular BI services, Birst offers ad hoc querying, data warehouse automation, and integrated ETL. Birst's analysis and data gathering is designed not only to give you the information you're seeking, but it will point out aspects of your business that you didn't even know you needed. In addition to offering touch and gesture features to mobile devices, Birst offers API integration for iPad app developers.
Actuate One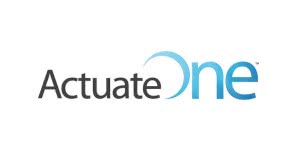 Actuate One has over 4,800 customers internationally in industries including financial services, pharmaceuticals, insurance, and distribution services. The software claims to provide unlimited scalability, reaching data both relational and non-relational across multiple data sources simultaneously. Actuate is powered by Business Intelligence Reporting Tools (BIRT), allowing users to transform data, access data sources, apply business logic to data, and present those results to users. Actuate integrates with HTML5, creating rich visualizations customized across a generous library.
SAP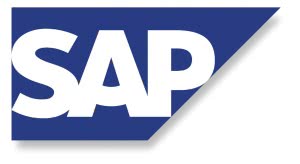 SAP Lumira cloud BI is designed to imbue every day users with instant insight regarding their company. SAP utilizes a drag-and-drop interface to look at anything from broad overviews to minute details. The software offers a community-friendly format that allows users to upload, download, and share Microsoft Excel spreadsheets, CSV files, Powerpoint presentations, and Lumira Cloud documents. Unlike Domo and Birst who make themselves available to businesses of all sizes, SAP Lumira appeals to small and medium-sized businesses (SMBs), offering a Free edition for a user and a gigabyte of free storage, and an Enterprise edition for five or more users. SAP brings no risk to trying a BI solution for the first time.
Oracle

Oracle provides BI for enterprise-level businesses, managing enormous volumes of data and turning it from a mess to a calculated competitive advantage through real-time decision management, scorecards, and strategy management. In addition to drawing insights into the past and present, OLAP analytics can report, analyze, model, and forecast — compiling and displaying information from the past and present while also being able to project results in the future. Oracle allows users to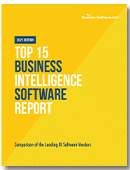 easily embed business intelligence into business process workflows and centralizes definitions in all metrics, calculations, and measures to ensure accurate, single versions of the truth.
Want more Big Data? Get the latest news on cloud BI and real-time analytics with Business-Software.com's Business Intelligence resource page. To get recommendations on the best big data solutions, download the free Top 10 BI report.